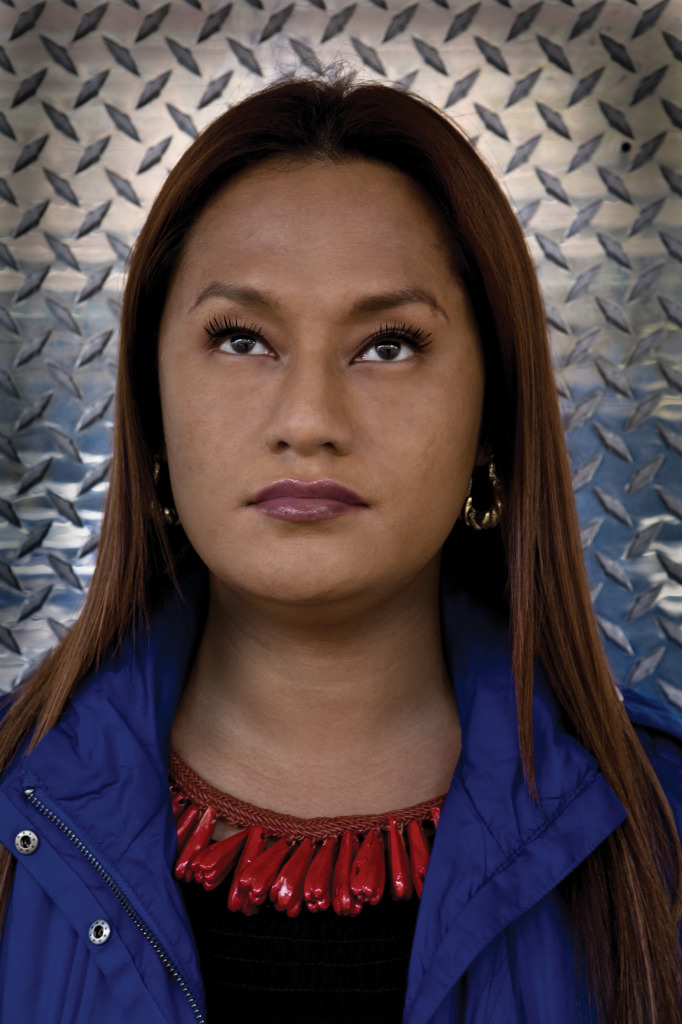 Shigeyuki Kihara
Shigeyuki Kihara (geb. 1975 te Samoa; woont en werkt in Auckland, Nieuw Zeeland)
Shigeyuki Kihara is van Samoaanse en Japanse afkomst. Ze emigreerde in 1989 vanuit het westen van Samoa naar Nieuw-Zeeland. In de jaren negentig, na het afronden van haar studie Fashion Design en Technologie aan Wellington Polytechnic, begon ze te werken als stylist. In deze periode ontstond haar interesse voor ontwerpen en studiofotografie.
Haar interdisciplinaire werk richt zich op sociale, politieke en culturele kwesties. Kihara onderzoekt de verschillende relaties tussen gender, etniciteit, cultuur en politiek, waarbij ze vaak een link legt met de geschiedenis van de Pacifische Eilanden. Vanaf 2004 neemt ze deel aan internationale exposities. Haar werk is onderdeel van meerdere grote internationale publieke collecties, waaronder het Metropolitan Museum of Art in New York, het Allen Memorial Art Museum in Ohio, en het Los Angeles County Museum of Art.
Bij Framer Framed was haar werk te zien als onderdeel van de groepstentoonstelling Embodied Spaces (2015), samengesteld door Christine Eyene.
SOLOTENTOONSTELLINGEN
2014
Culture for Sale
City Gallery Wellington, Wellington, Nieuw-Zeeland
Where do we come from? What are we? Where are we going?
Pataka Museum of Arts and Cultures, Porirua City, Nieuw-Zeeland
2013 – ongoing
Shigeyuki Kihara: Undressing the Pacific
Hocken Library, University of Otago, Otago, en een tour door Nieuw-Zeeland in 2016
2013
Salt 8: Shigeyuki Kihara
Utah Museum of Fine Arts, Utah, Verenigde Staten
2008
Living Photograph
Metropolitan Museum of Art, New York, Verenigde Staten
GROEPSTENTOONSTELLINGEN (selectie)
2015
Embodied Spaces
Framer Framed, Amsterdam, Nederland
Asia Pacific Triennial
Queensland Art Gallery, Queensland, Australië
2014
WHERE WE'RE AT! Oher Voices on Gender
Bozar, Brussel, België
2013
Sakahàn: International Quinquennial of Indigenous Art
National Gallery of Canada, Ottawa, Canada
Lips Painted Red
Trondheim kunstmuseum, Trondheim, Noorwegen
Made in Oceania: Tapa – Art and Social Landscapes
Rautenstrau – Joest Museum Cultures of the world, Keulen, Duitsland
2012
Edge of Elsewhere
Campbelltown Arts Centre, Sydney, Australië
Home AKL
Auckland Art Gallery, Auckland, Nieuw-Zeeland
2010
Samoan Art: Urban
Young Fine Art Museum of San Francisco, San Francisco, Verenigde Staten
---
Exposities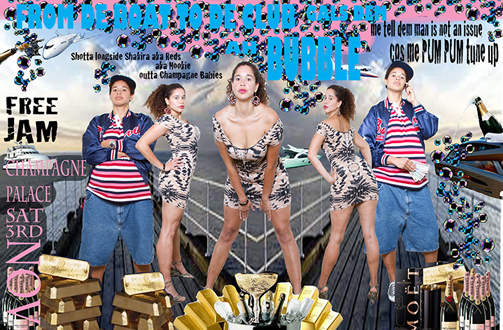 Expositie: Embodied Spaces
Een expositie samengesteld door Christine Eyene rondom de thema's lichaam, gender en identiteit.
---
Agenda
Talanoa Forum: Swimming Against The Tide
An artist-led gathering by Yuki Kihara, co-hosted by LIMBO & Framer Framed in collaboration with National Museum of World Cultures
Symposium: Declassified - How to Un/Engender the Ethnographic Object?
Over de (historische) constructie van gender en seksualiteit binnen het museale etnografische collectiebeleid.
---
Magazine