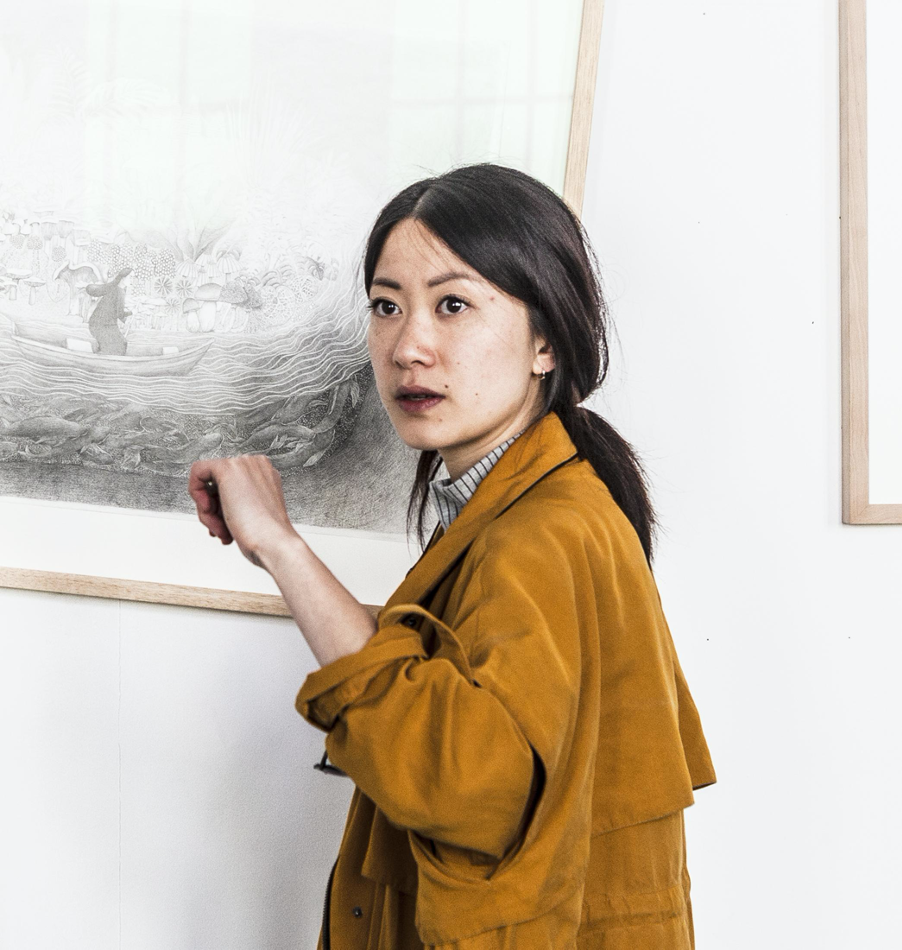 Tja Ling Hu
Tja Ling Hu is a visual artist and illustrator. In 2017 she won the prestigious Fiep Westendorp Stimuleringsprijs with a project depicting her family's journey from China to the Netherlands between the 1930s and 1970s. For her family at that time it was a quest in the hope of a better life, and for her now it was a search for her own identity.
Tja Ling takes you along into her world of thought that manifests itself in a surrealistic, dreamlike and sometimes gloomy way. With the typical fine lines and soft pencil strokes she invites you to literally enter her world: only when you get closer can you contact the details in you, so that contact with the work becomes intimate and personal. It shows the connections with her Chinese origin and upbringing, which she tries to understand better through her artworks.
Tja Ling's work has been shown in various galleries, museums and art fairs, such as  Art on Paper (Amsterdam) and museum Lam (Lisse). In addition to her work on paper she also makes murals at home and abroad.
Tja Ling was also present as a speaker at the first PAC program in Pakhuis de Zwijger, Ontmoet de Chinese Gemeenschap, where her illustrations were also exhibited in the gallery.
---
Agenda
Pop-up expositie: Het is maar een grapje
Pop-up expositie en artist talk over Aziatische stereotypen ism Pan Asian Collective