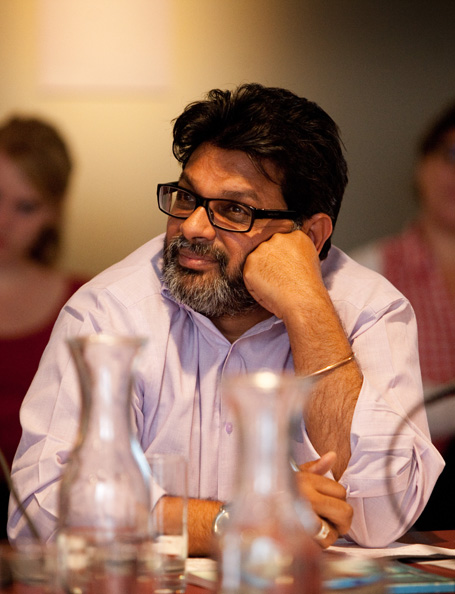 Shaheen Merali
Shaheen Merali is zowel curator, kunstenaar als schrijver. Momenteel is hij gevestigd in Londen en Berlijn. In Berlijn was hij tussen 2003 tot 2008 hoofd van tentoonstellingen, film en nieuwe media in het Haus der Kulturen der Welt, waar hij diverse diverse tentoonstellingen cureerde waaronder The Black Atlantic: Travelling Cultures, Counter-Histories, Networked Identities (2004); Dreams and Trauma: Moving Images and the Promised Lands (2005); China – Between the Past and the Future (2006); and Re-Imagining Asia, One Thousand years of Separation (2008). In 2006 werd hij als co-curator uitgenodigd voor de 6e Gwangju Biënnale in Korea. De groepstentoonstelling Speaking from the Heart – The Polemic Sensibility form Iran (2013) met 23 kunstenaars uit Iran en de diaspora werd gerealiseerd in samenwerking met Framer Framed.
In 2009 realiseerde hij de tentoonstellingen The Dark Science of Five Continents (BMB Gallery, Mumbai), The Promise of Loss (Kunsthalle Brot, Vienna and Arario Gallery, New York) en Indian Popular Culture and beyond: The Untold (the rise of) Schisms bij Alcalá 31 in Madrid. Deze expositie ging gepaard met een publicatie die de opkomst van een rechtse politieke beweging in de populaire cultuur van het subcontinent tracht te verklaren. In 2010 realiseerde hij de expositie Never Run Away (Stefan Stux Gallery, New York). Zijn meest recente expositie Speaking from the Heart – The Polemic Sensibility form Iran (Castrum Peregrini, Amsterdam 2013) realiseerde hij in samenwerking met Framer Framed.
Naast curator van meer dan twintig internationale tentoonstellingen werkte Merali aan de postdoctorale opleiding aan de Central Saint Martins School of Art and Design (1993-2003) en als onderzoeker in de School of Communications en Creative Industries van de Universiteit van Westminster (2001-2003). Hij is mede-oprichter van Panchayat Arts Education Resource Unit in Oost-Londen, een archief dat is afgestemd op de behoeften en problemen van de niet-Europese kunstenaars en culturele producenten. Zijn werk als kunstenaar zijn zowel nationaal als internationaal tentoongesteld, waaronder twee exposities in New York Out of India (Queens Museum) en Transforming the Crown (Bronx Museum) .
Merali redigeerde diverse publicaties, waaronder Far Near Distance, Contemporary Positions for Iranian Artists (2004); Spaces and Shadows, Contemporary Art from Southeast Asia and About Beauty (2005); New York-States of Mind and Re-Imagining Asia (Saqi Books 2007) en Everywhere is War (and rumours of war) voor BodhiMumbai, India (2008).
---
Exposities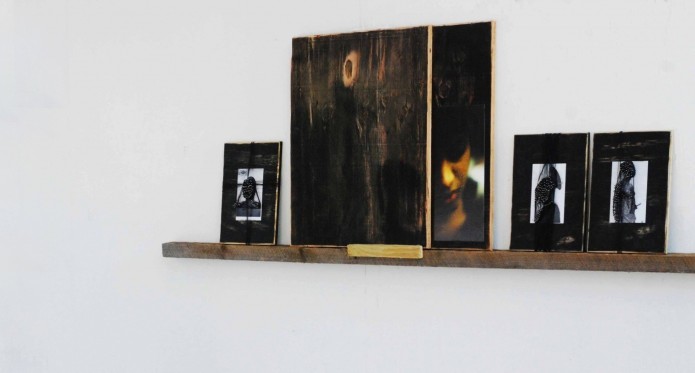 Expositie: Ancestral Blues – Return to the State of L3
Een onderzoek naar een hybride transatlantische cultuur, samengesteld door curator Vincent van Velsen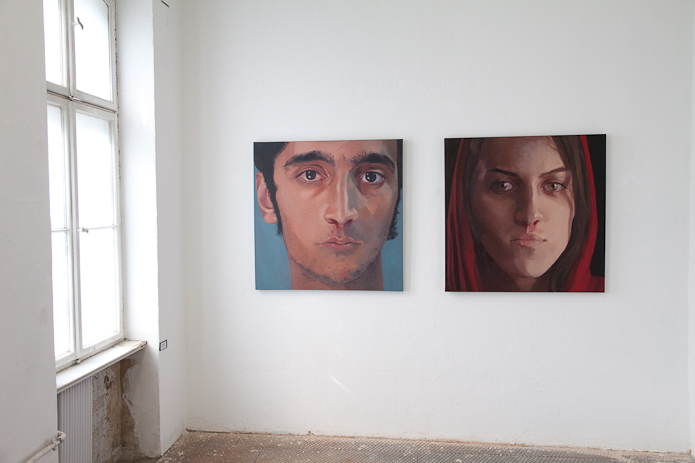 Expositie: Speaking from the Heart – The Polemic Sensibility from Iran
Een expositie met werk van 23 hedendaagse kunstenaars uit Iran en de diaspora samengebracht door Shaheen Merali
---
Agenda
Framer Framed Expertmeeting
Framer Framed organiseert in samenwerking met het Museum voor Moderne Kunst Arnhem een expertmeeting naar aanleiding van de solotentoonstelling Shilpa Gupta en de tentoonstelling Vlisco: Six Yards Guaranteed Dutch Design.
Presence of an Absence
Een bijeenkomst rond de expositie van Sophie Ernst en Taha Mehmood.
---
Magazine