Richard Bell
Richard Bell (1953) is an artist working across painting, installation, performance, and video. He is a descendant of the Kamilaroi, Kooma, Jiman and Goreng Goreng peoples.  Bell grew out of a generation of Aboriginal activists and has remained committed to the politics of Aboriginal emancipation and self-determination. He was an activist and community worker for the New South Wales Aboriginal Legal Service in the 1980s before becoming a full-time artist and co-founding the Aboriginal art collectives Campfire Group in 1990 and proppaNow in 2004. Bell is one of Australia's most significant artists and his work explores the complex artistic and political problems of Western, colonial and Indigenous art production. 
In 2021, The Museum of Contemporary Art Australia presented the exhibition, Richard Bell: you can go now, the largest Australian solo exhibition of his work, bringing together over 30 years of the artist's practice.
He lives and works in Brisbane, Australia.
---
Agenda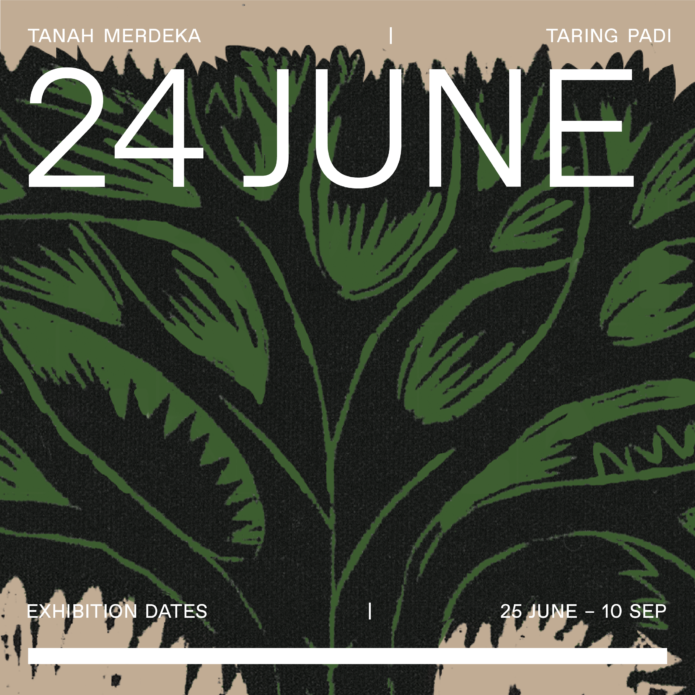 Opening: Tanah Merdeka
Opening van de tentoonstelling Tanah Merdeka van het Indonesische kunstcollectief Taring Padi.
De eigen blik - Blak on Blak
Blak on Blak - lezing van Australische blak kunst, mythes en realiteit in percepties van hedendaagse inheemse praktijken.