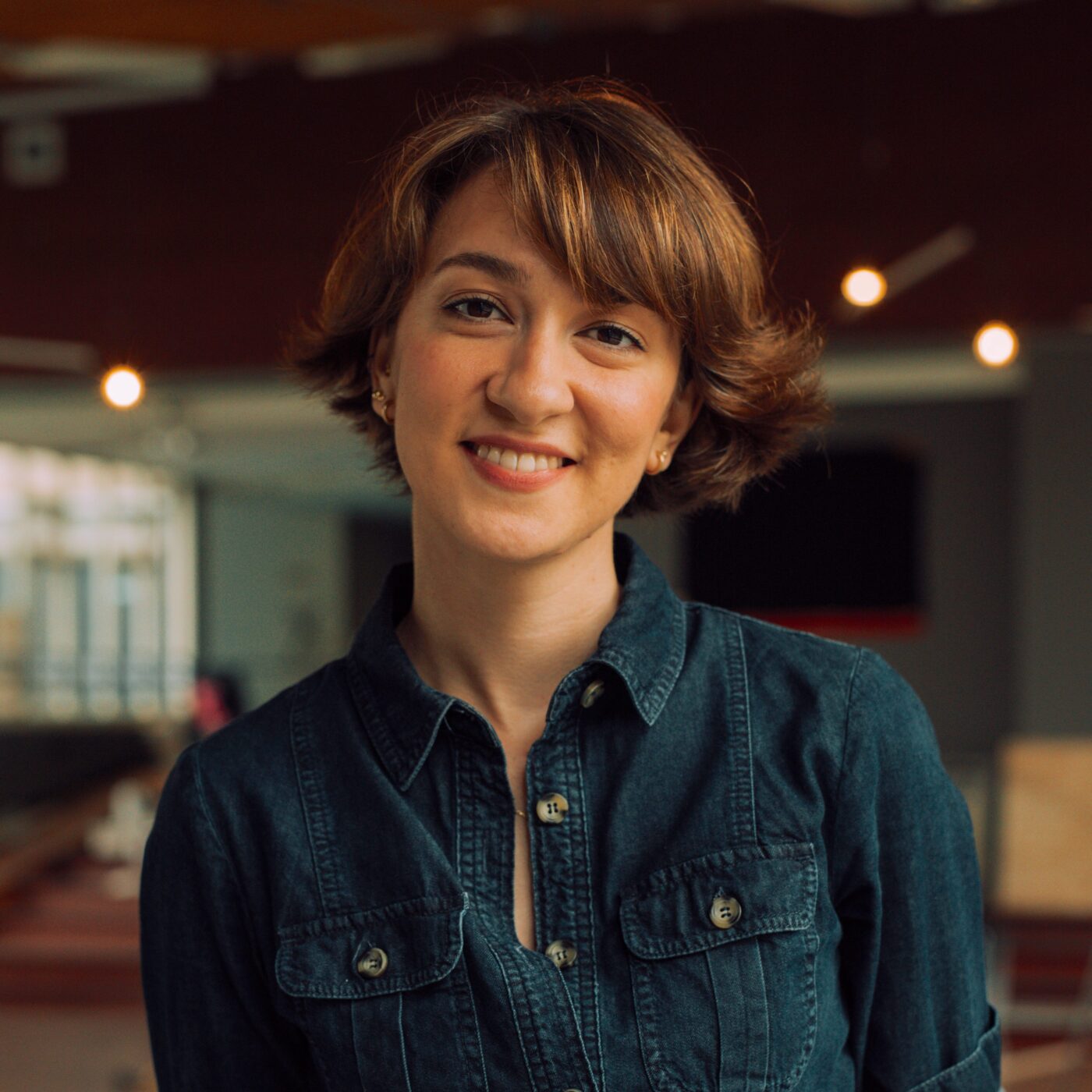 Naz Kocadere
Trained as an art manager, Naz Kocadere (b. Izmir) mainly serves as a curator and writer based in Istanbul. Her current research and curatorial projects focus on the intersections of language, cultural identity, botany and collective production. Most recently, she curated "All waters fall into language" at Kıraathane Istanbul Literature House, supported by the Consulate General of the Netherlands in Istanbul (2022) and Avant Gardener at PuntWG (2020) in Amsterdam. She attended the Curatorial Program (2019-2020) at de Appel Amsterdam, supported by SAHA Association, and launched the exhibition in print "This may or may not be a true story or a lesson in resistance".
Naz took part in the exhibition and research programs teams of SALT in partnership with the Asociación de Arte Útil platform and the 13th Istanbul Biennial, among others. Her writings have appeared in publications including Art Unlimited, Borusan Contemporary's blog and SALT Online blog. Having received her BA visual communication design, Naz continued her graduate studies at Istanbul Bilgi University's MA in Cultural Management (2016) where she focused on audience development at SALT in Istanbul and Kunstinstituut Melly (former Witte de With Center for Contemporary Arts) in Rotterdam.
---
Agenda
Launch & Performance: "What are the words you do not have yet?"
Live performance en lancering van een veelzijdig publicatieproject dat performatieve, sonische en tactiele ervaringen samenbrengt.