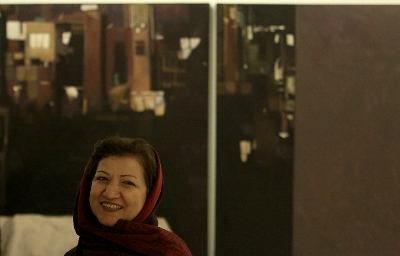 Masoumeh Mozafari
Masoumeh Mozafari is an Iranian artist born in 1958 in Tehran, Iran. She holds a Master of Arts from Azad University, Tehran and a Bachelor of Arts in Painting from Tehran University. She was a chairman on the board of Society of Iranian Painters from 2005 to 2008. She was a Professor in the Faculty of Art and Architecture at Azad University in Tehran and Tabriz. She has been a member of the jury panel of the Iranian Arts Schools Festival, Kermanshah, Iran (2209) and The Future Inscription Line: The Permitted Participating Drawings in Dr Soundozi Drawings Festival, Imam Ali Museum, Tehran (2007). Her work has been exhibited in numerous solo and group exhibitions. She is currently based in Tehran, Iran. 
Selected solo exhibitions include:
Absence, Azad Art Gallery, Tehran, Iran (2021); Retrospective Exhibition, Hasht Cheshmeh Art Space, Kashan, Iran (2021); In Some Other Place, Azad Art Gallery, Tehran, Iran (2017); In the Presence of the Others, Azad Art Gallery, Tehran, Iran (2014); Running, Azad Art Gallery, Tehran, Iran (2012) and Table, Mah-e Mehr Gallery, Tehran, Iran (2009).
Selected group exhibitions include:
The First Fertile Element, A Gallery, Tehran, Iran (2022); Gaze, Liam Gallery, Tehran, Iran (2021); Spiting Plato Re Architecture, Inja-Gallery, Tehran, Iran (2020); Me, Emrooz Gallery, Isfahan, Iran (2020); Reveries, Galerie Jardin Persan, Pau, France (2019); Painting and Sculpture Show, Sarv-E Naz Gallery, Shiraz, Iran (2019); Recalling the Future: Post-Revolutionary Iranian Art, Brunei Gallery, SOAS University, London, United Kingdom (2014); Group Show, Bruxelles, Belgium, (2011); Elephant in the Dark, Devi Art Foundation, India (2010); Group show, Dena Group, Krakow, Poland (2006) and Festival Femme en Iran, Dena Group, Evry City Hall, Evry, France (2003).
In 2013, she participated in the group exhibition Speaking from the heart curated by Shaheen Merali at Framer Framed, Amsterdam.
---
Exposities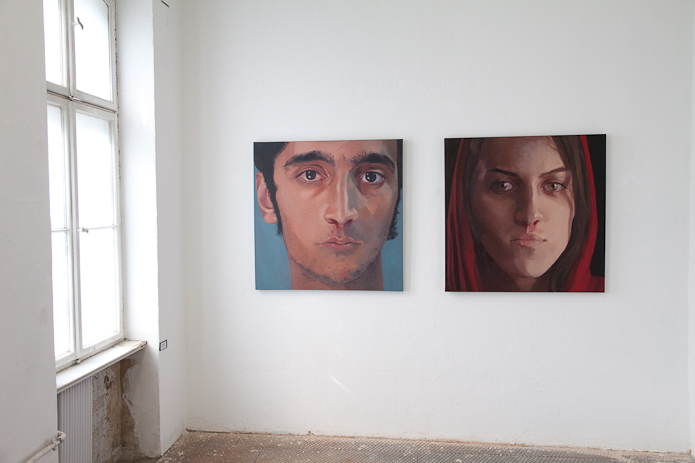 Expositie: Speaking from the Heart - The Polemic Sensibility from Iran
Een expositie met werk van 23 hedendaagse kunstenaars uit Iran en de diaspora samengebracht door Shaheen Merali