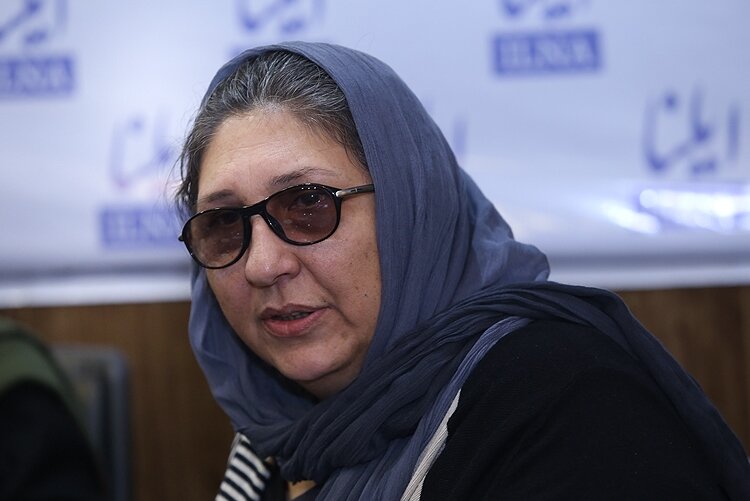 Rozita Sharafjahan
Rozita Sharafjahan is an Iranian contemporary sculptor, painter and video artist. She was born in 1962 in Tehran, Iran. She holds a Master of Arts in Artistic Research from Tehran University and a Bachelor of Arts in painting from Tehran University. She is the founder and director of Free Designers (Tarrahan Azad) Gallery. She has participated in the 9th Shanghai Biennial curated by Nina Moaddel in Shanghai, China (2019), the 1st Paris Triennal of International Contemporary Art at Grand Arch in Paris, France (2013), the "5th art Biennial of Gyumri" curated by Arpine Tokmajyan in Gyumri, Armenia (2006) and the 2nd Biennial of Painting at the Museum of Contemporary Art in Tehran, Iran (1994). Her work is part of international collections such as the Blotti Museum of Italy.
Selected solo exhibitions include:
Sixth Desire, Azad Art Gallery, Tehran, Iran (2011); Portrait of Middle East, Golestan Art Gallery, Tehran, Iran (2008); What Can't Be?, Azad Art Gallery, Tehran, Iran (2007); City2, Artists Art Gallery, Tehran, Iran (2003) and City, With Frydoon Omidi, Iranian Artist's Forum, Tehran, Iran (2002).
Selected group exhibitions include:
The First Fertile Element, A Gallery, Tehran, Iran (2022); Sutra, Maryam Art Gallery, Kashan, Iran (2022); Good Morning… Good Night, Curated by Tarlan Rafiee, The Palazzo Ducale di Mantova, Mantova, Italy (2018); Recalling the Future: Post-revolutionary Iranian Art, Brunei Gallery at SOAS University, London, UK (2014); Speaking from the Heart, Framer Framed, Amsterdam, the Netherlands (2013); Iran: Preview of the Past, Vienna, Austria (2010); Tehran inside out, Forum Schloss Platz, Switzerland (2009); The Promise of Loss, Hilger Gallery, Vienna (2009); Silent Messages, Curated by Helia Darabi, London, UK (2008); Treibsand, Zion Arts Centre, Curated by Susann Wintsch & Parastou Forouhar, Manchester, UK (2007); Group show, Centre Sociocultural Madeleine Rebérioux, Curated by Farzaneh Tafaghodi, Créteil, Paris, France (2007); Group show, Leonardo Gallery, Rome, Italy (2004); Beams of Blue, Media Gallery, Curated by Hamid Severi, New Delhi, India (2004) and Group +30, Museum of Metropolitan Art, Tokyo, Japan (2002).
In 2013, she participated in the group exhibition Speaking from the heart curated by Shaheen Merali at Framer Framed, Amsterdam.
---
Exhibitions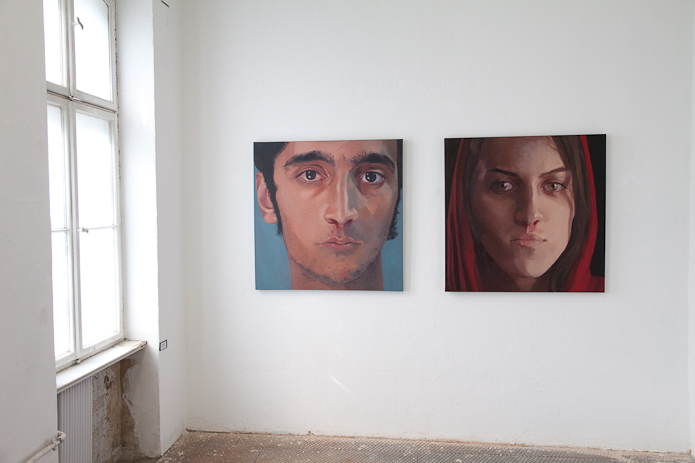 Exhibition: Speaking from the Heart - The Polemic Sensibility from Iran
Curated by Shaheen Merali