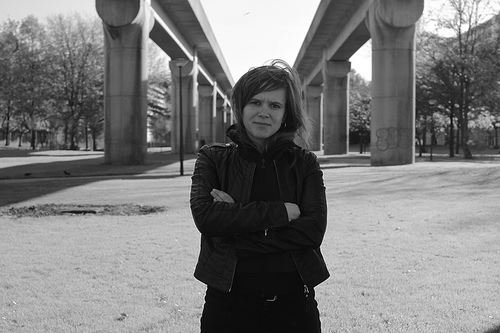 Milena Mulders
Milena Mulders (b. 1975) works as a mediator and researcher in the arts and heritage sector. She also writes journalistic stories and she participates as an interviewer and researcher in audiovisual productions.
Mulders studied creative writing at the Academy for Journalism in Tilburg and then worked as a freelance journalist for several years. From 2004 to 2009 she researched under superrvision of Prof. dr . Dr. Jan Lucassen and historian Annemarie Cottaar the history of Slovenians in the South of Limburg. This resulted in a monograph on the subject entitled Met de buik het brood achterna. Mijn Sloveense geschiedenis (2009). The book was also translated in Slovenian (S trebuhom za kruhom; Moja Slovenska Zgodovina).
Thereafter Mulders worked at the Dutch Press Museum, at the Historical Image Archive Migrants and at the Dutch Heritage Institute. From 2010 to 2013 she worked at Imagine IC. Imagine IC is pioneering in the heritage of our present lives by discovering the stories of the everyday lives of young people. These stories are told with them in video and audio productions, presented in exhibitions and in the online image bank and discussed in education programs and debates. At Imagine IC, the youth are the curators of the heritage of the super -diverse present time.
At Framer Framed, Mulders co-initiated the exhibition Koempels (2015) project David Bade Draws Heerlen: Amsterdam Edition in 2015 along with curator Lene ter Haar, and supported by art organisation SCHUNCK*.  Mulders is also the initiator, curator, and exhibition co-ordinator of the Migration Museum, Heerlen. The Migration Museum was a  temporary presentation and meeting place to show, share and discuss the past and current events of migration. Originally intended for three months, it was extended due to its great success. The museum included an exhibition that grew over the course of three months by bringing in new stories, memories and objects as anyone who felt involved in the theme of "migration then and now" could contribute.
---
Agenda
David Bade Draws Heerlen: Amsterdam Edition
Artist David Bade visits Framer Framed with his mobile workspace.
Museumnight 2015 at Framer Framed
Documentary, spoken word, Music and guided tours.