Milena Mulders
Milena Mulders (Brunssum, 1975) lives in Amsterdam and works as a mediator, researcher and co-curator in arts and heritage throughout the Netherlands.
Mulders studied creative writing at the Academy for Journalism in Tilburg and then worked as a freelance journalist for several years. From 2004 to 2009 she researched — under the supervision of historians Prof. Dr. Jan Lucassen and Dr. Annemarie Cottaar — the history of Slovenians in the South of Limburg. This resulted in a book entitled Met de buik het brood achterna. Mijn Sloveense geschiedenis (2009). It was also translated in Slovenian (S trebuhom za kruhom; Moja Slovenska Zgodovina).
Thereafter Mulders worked at the Dutch Press Museum, at the Historical Image Archive Migrants and at the Dutch Heritage Institute. From 2010 to 2013 she worked as a program manager at Imagine IC. At Framer Framed, Mulders co-initiated the project David Bade Draws Heerlen: Amsterdam Edition and the exhibition Koempels (2015) along with curator Leneter Haar, and supported by art organisation SCHUNCK*.  From 2016 till 2020 she was the coordinator of ONfile: a network of refugee journalists, writers and other media professionals in the Netherlands. 
Mulders is also the initiator, curator, and exhibition coordinator of the Migration Museum Heerlen (2018-2019): a temporary presentation and meeting place to show, share and discuss the past and present of migration in the former Dutch mining region. After the Migration Museum Heerlen closed she was asked by the Province of Limburg to come to North Limburg: one of the areas in the Netherlands with the highest rate of labor migrants at the moment. This resulted in 2021-2022 in the MigrationLab in the Limburgs Museum in Venlo: a worksplace to investigate the current situation of labor migration in North Limburg and to make a start with a heritage collection.
In 2020 she initiated together with migration historian Hanneke Verbeek the project Tussenlanding, een tastbare herinnering aan tijdelijkheid. With this project she is investigating, together with the artist and many stakeholders, whether the model of AZC Markelo is heritage and whether and how it should be preserved. Mulders and Verbeek work together with Framer Framed around the presentation While Awaiting an Unknown Future, which presents the works of Karen G. and Ribal El Khatib.
Since April 2022 she also works as a coordinator at Takecarebnb, an Amsterdam-based organisation that connects refugees and Dutch host families and in this way stimulates sustainable living together.
---
Exhibitions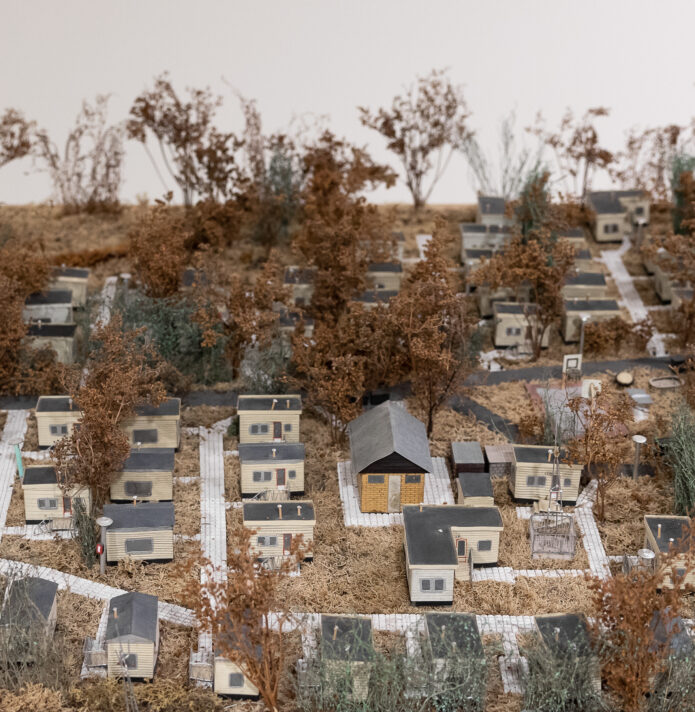 Exhibition: While Awaiting an Unknown Future
With work by Karen G. & Ribal El Khatib — made during their stay in an asylum seekers' centre (asielzoekerscentrum)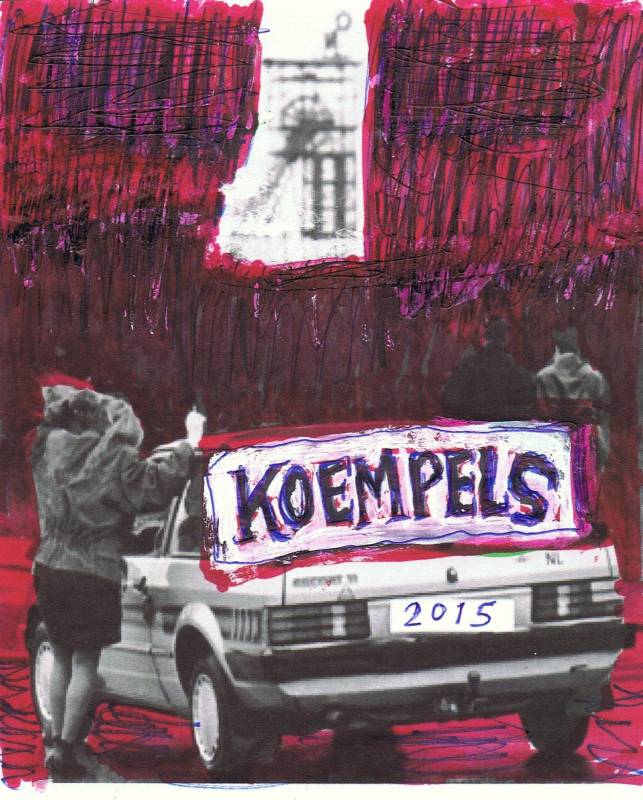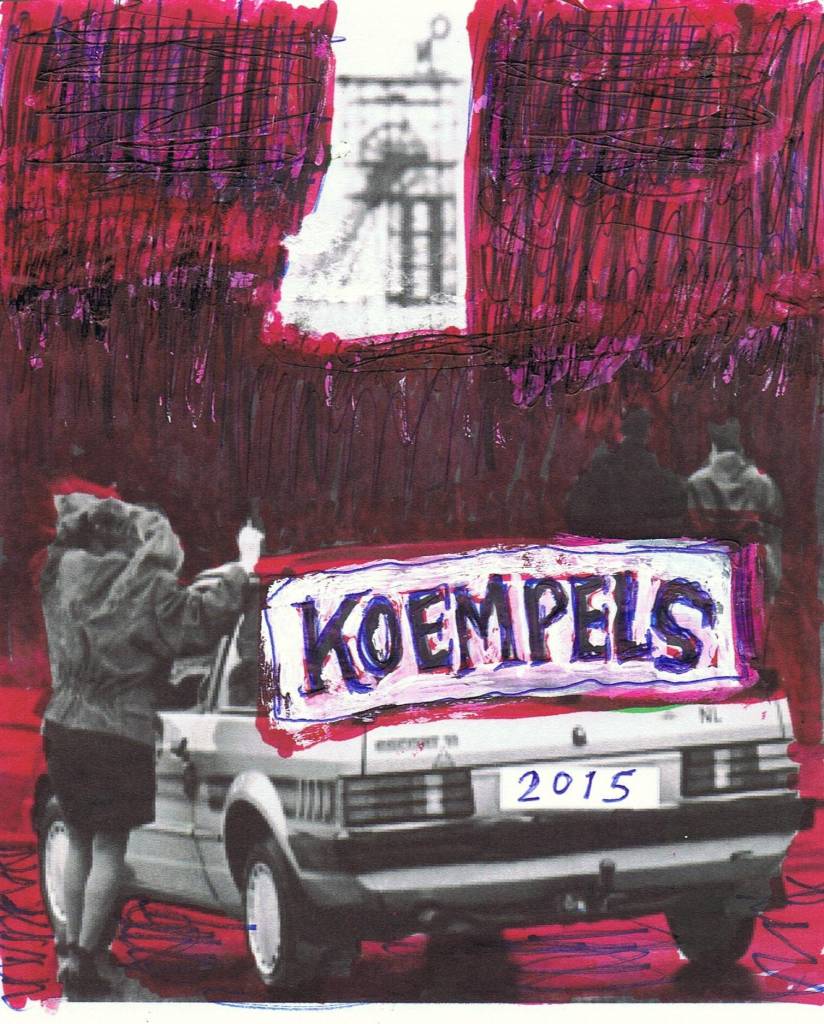 Exhibition: Koempels
50 years since the closing of the mines in the South of The Netherlands, we present the lingering traces of this fossil fuel era on contemporary art. Curator: Lene ter Haar
---
Agenda
Opening: While Awaiting an Unknown Future
With Milena Mulders, Hanneke Verbeek, Ribal El Khatib, Karen G, Mina Etemad, Babeth Fonchie & screening of 'Tussenlanding'
David Bade Draws Heerlen: Amsterdam Edition
Artist David Bade visits Framer Framed with his mobile workspace.
Museumnight Amsterdam 2015
Documentary, spoken word, Music and guided tours.