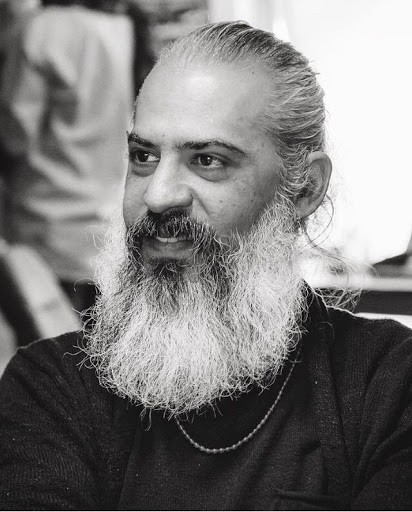 Farhad Fozouni
Farhad Fozouni is an Iranian graphic designer born in 1979 in Tehran, Iran where he lives and works. He holds a Bachelor of Arts in Graphic Design from the Art & Architecture University of Azad, Tehran, Iran and is a member of IGDS (Iranian Graphic Designers Society). He is the founder and art director of the Tehran-based graphic design office Studio Tehran. He is the art director and editorial-board member of several culture magazines, including Art Tomorrow, Tasvir Nameh, 77, and Haal Magazine. In both his design work and his art, Fozouni exploits the tension between the typographic geometry of Latin letters and the calligraphic fluidity of the Farsi script. Fozouni makes objects and installations that he calls "poems" and is inspired by both Persian calligraphy and the visual culture of Tehran's streets.
In 2019, he won the theatre section award at Fajr Festival for his scene decoration for the "Flight Instructions for Captains and Cabin Crew". He was awarded a fellowship from the German Academic Exchange Service (DAAD) for 2012–2014. He is also the winner of the "Roozi Roozegari Award" for The Best Book Cover Design (2010), Tehran. In 2009, he received the STA Prize for excellence in typography at the 1st Chicago Poster biennial, Chicago, USA.
He has been featured in many international exhibitions, including Graphic Design: Now in Production, Walker Art Center, Minneapolis, USA, (2011) and Golden Bee—9th Moscow International Biennial of Graphic Design, Moscow, Russia (2010). 
Selected group exhibitions include:
Mohammad Siyah-Qalam Award – Featured Artists, Azad Art Gallery, Tehran, Iran (2022); Me, Emrooz Gallery, Isfahan, Iran (2020); Patternitecture, Niavaran Cultural Center, Tehran, Iran (2019);  Only the morning bird treasures the flower garden, Redcat Gallery, Los Angeles, USA (2018); Situation, Tehran Museum of Contemporary Art, Tehran, Iran (2017); Mr. President, Azad Art Gallery, Tehran, Iran (2016); Speaking from the Heart, Framer Framed, Amsterdam, the Netherlands (2013); My Super Hero, Aran Art Gallery, Tehran, Iran (2011) and Kitchen, Mohsen Gallery, Tehran, Iran (2010).
In 2013, he participated in the group exhibition Speaking from the Heart, curated by Shaheen Merali, at Framer Framed, Amsterdam.
---
Exhibitions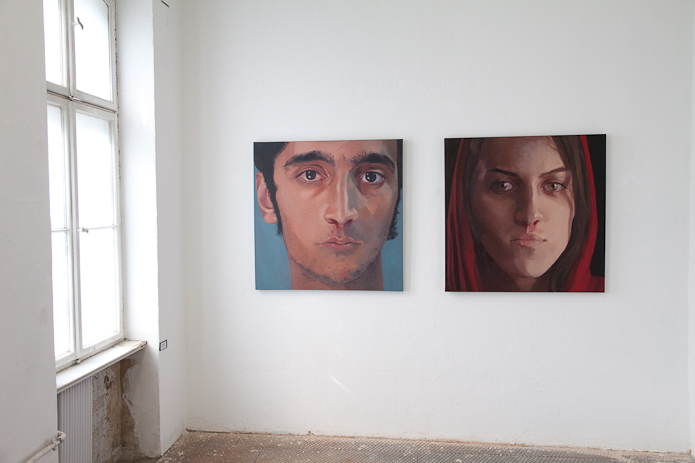 Exhibition: Speaking from the Heart - The Polemic Sensibility from Iran
Curated by Shaheen Merali