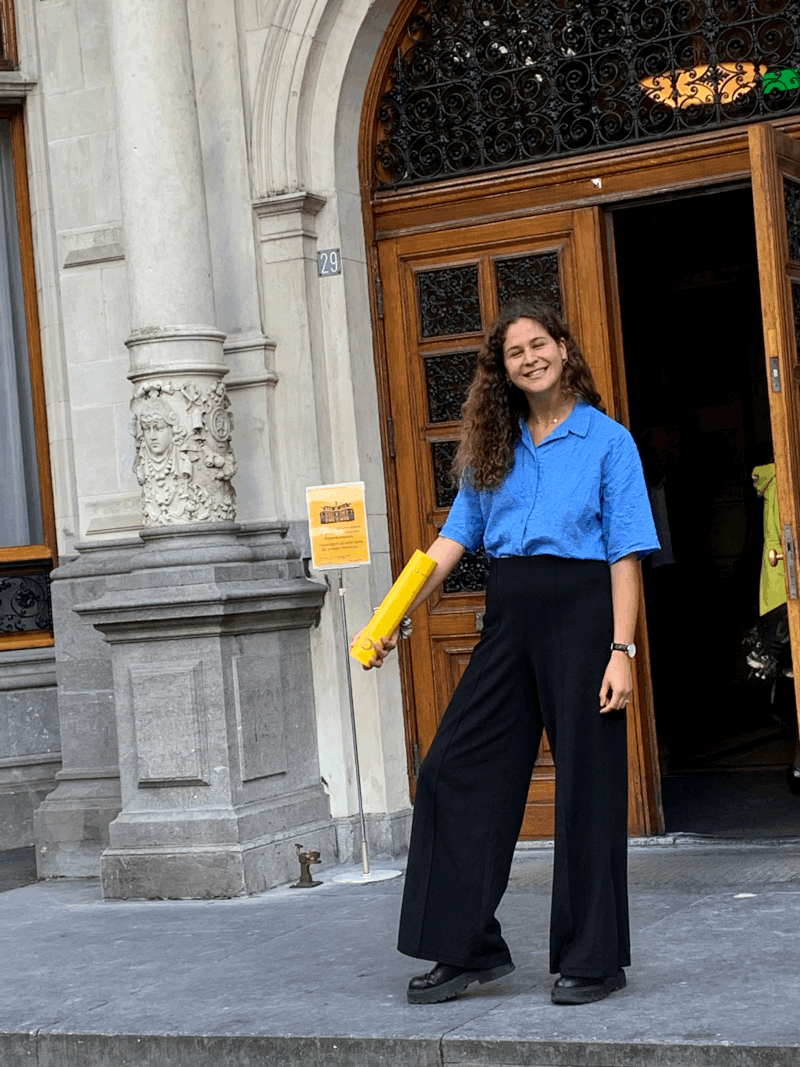 Carola Vasileiadi
Carola Vasileiadi Carola is a research assistant at Utrecht University within the department of Social Geography. She holds a BS in Interdisciplinary Social Sciences from the University of Amsterdam. After her specialization in sociology, she completed the master's program Human (Urban) Geography at Utrecht University with a specialization in Neighborhoods & Residential Dynamics.
At Framer Framed, she conducted art-based participatory research on the practices of the art collective We Sell Reality. While working with the collective towards their exhibition, a deeper understanding of the construction of a counter narrative on undocumented migration emerged.
With her work, she opts to build the bridge between academic research and artistic practices. She hopes to connect both worlds so that they can join forces in their common goal of making the city a more inclusive home for all its residents.
---
Magazine