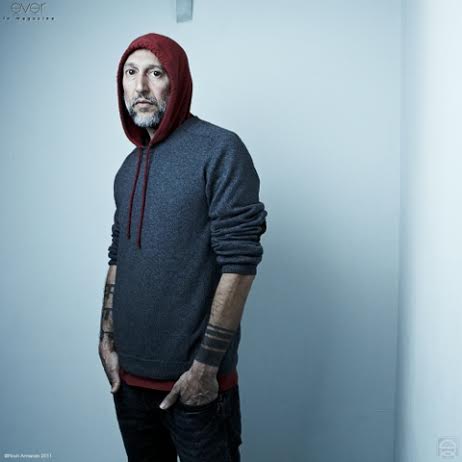 Aman Mojadidi
Aman Mojadidi (b. 1971) is an American artist of Afghan descent known for his public art projects exploring Afghan politics and cross-cultural identity. Mojadidi has referred to himself as "Afghan by blood, redneck by the grace of god." His work has been shown internationally in contemporary art exhibitions such as dOCUMENTA and the Kochi-Muziris Biennale.
With his art, Mojadidi says he aims to make something that "disturbs identity and challenges authority." For one of his first performance art installations, in 2009, Mojadidi set up a fake checkpoint in Kabul. Dressed as an Afghan policeman, he filmed himself searching cars and offering drivers $2, in what he described as a "reverse bribe."
In 2010, Mojadidi invented a character called the Jihadi Gangster, as a satire of what he saw as jihad's street credibility in modern Afghan culture, which he connected to the American concept of "bling." In a series of photos and posters, Mojadidi dressed up as this character, whose appearance was a combination of American hip-hop gangster and Afghan mujahideen.
During the September 2010 parliamentary elections, Jihadi Gangster appeared in posters around Kabul wearing a black turban and a large gold chain with a gold-plated gun around his neck. His campaign slogan read, "Vote for me. I've done jihad, and I'm rich." Mohadidi's other tongue-in-cheek work includes a fashion line of clothing for suicide bombers and soldiers called "Conflict Chic," and photography exploring the connection between Kabul City and the American Confederate South.
Mojadidi has been a participating artist in all three iterations of the Framer Framed exhibition Crisis of History from 2014-2015, curated by Robert Kluijver. Currently based in Paris, he continues to travel implementing site-specific interventions and exhibiting around the world, while also continuing his work in support of contemporary art and various other cultural initiatives in Afghanistan.
---
Exhibitions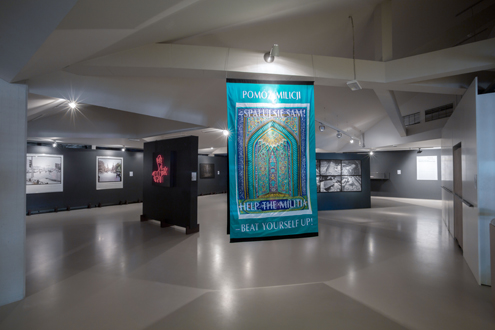 Exhibition: Crisis of History #3 - Beyond History
Curated by Robert Kluiver and Elham Puriyamehr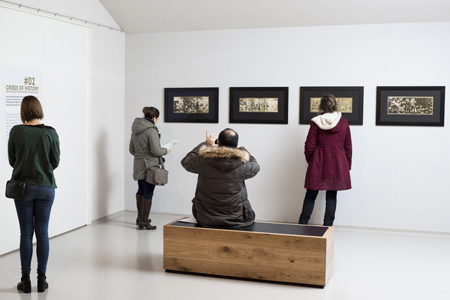 Exhibition: Crisis of History #2 - Fight History
Curated by Robert Kluijver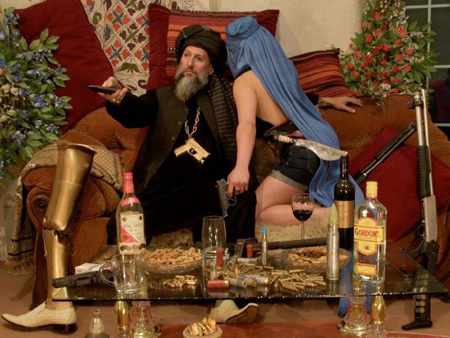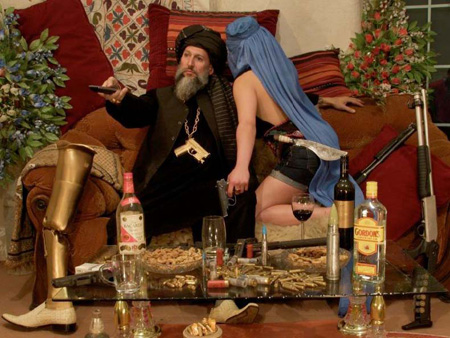 Exhibition: Crisis of History #1
Curated by Robert Kluijver