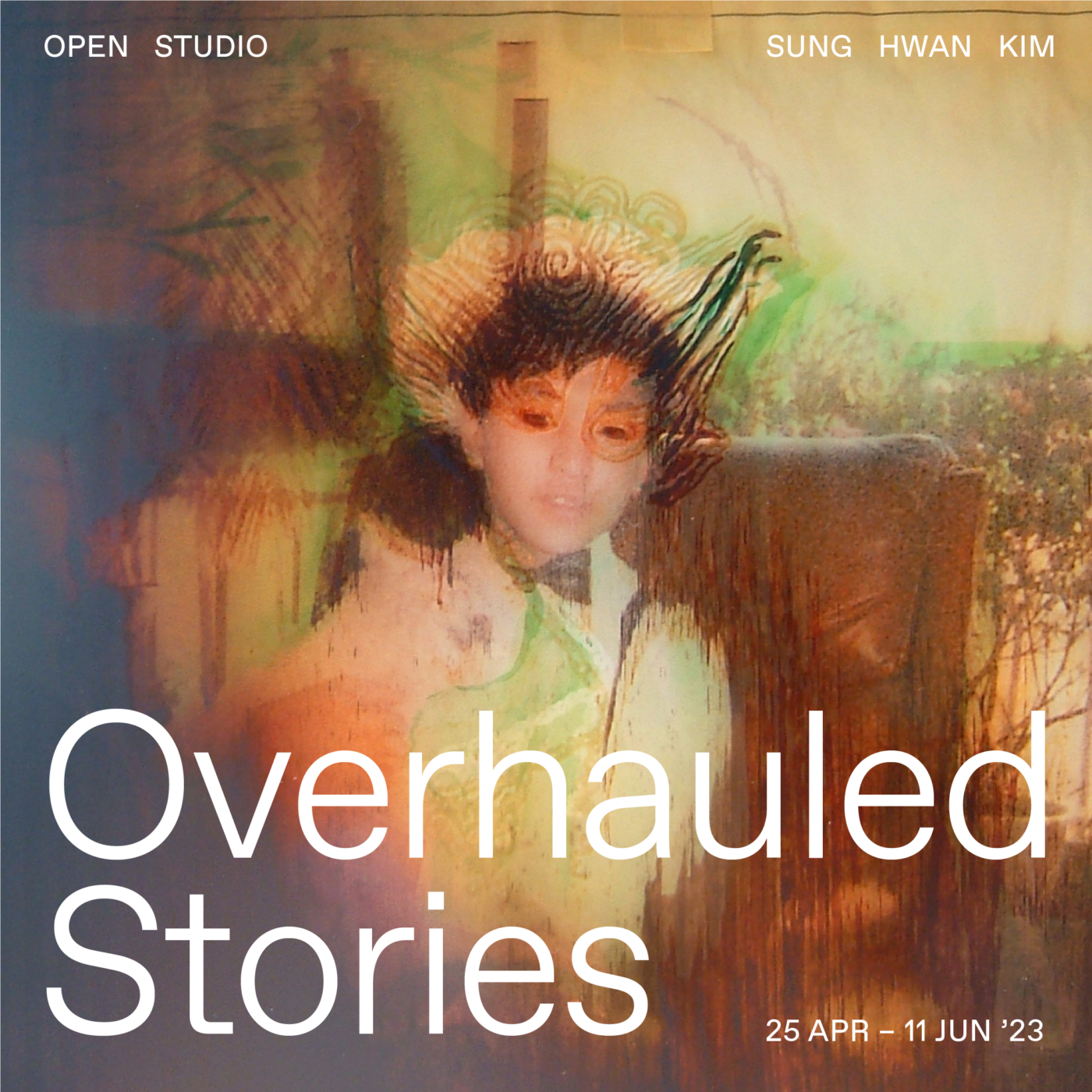 25 Apr –
11 Jun 2023
Open Studio: Overhauled Stories
Overhauled Stories is an open studio project by artist Sung Hwan Kim, hosted by Framer Framed and in collaboration with the Van Abbemuseum, Eindhoven. Kim will reconfigure previous works to create new installations, mending and re-inhabiting video, music and storytelling in order to offer us allegories for everyday life.
---
Artist: Sung Hwan Kim
Curator: Yolande Zola Zoli van der Heide
Assistant Curator: Chala Itai Westerman
Overhauled Stories with Sung Hwan Kim will unfold during a residency at Framer Framed. Kim will mainly revisit his previous series, In the Room (2006-2012), first conceptualised in the Netherlands after his residency at the Rijksakademie, Amsterdam. Over the course of 56 days visitors are welcomed to witness Kim's in-process approach of repairing, reconfiguring, and reframing, as a comprehensive overhaul of all the subjects the artist has evolved beyond.
To overhaul is the act of taking apart—a piece of machinery or equipment—in order to examine and repair it if necessary. For Kim, the term draws further significance from its nautical meaning of slackening rope. Kim imagines a boat that needs to be overhauled while adrift. That is, whether it is possible to successfully fix an already defective boat using its own existing parts.
Kim will reexamine three video installations: Dog Video (2006), first developed at STEIM with David Michael DiGregorio. The video takes on the theme of authority, metaphorically explored through an encounter between young Kim and his father, personified by the artist. From the commanding heights… (2007)—first developed as performance at Huis aan de Werf and shown at De Appel, Amsterdam—based on a rumor Kim heard as a child in Seoul in the late 1970s; and Washing Brain and Corn (2010), first shown at Media City Seoul 6 (2010), drawing inspiration from anti-communist propaganda from the Cold War period. The video has since expanded into a radio play, howl bowel owl (2013, distributed and broadcast by Bayerischer Rundfunk/Intermedium Records); and a text, Ki-da Rilke (2011, published by Sternberg Press and Kunsthalle Basel).
In his practice, Sung Hwan Kim often assumes the role of storyteller to interpret history and incorporate ineffable ideas and emotions. Through his distinctive method of intertwining video, music, storytelling, and sculpture within the gallery space, Kim has developed a unique narrative approach to migration, immigration, translation, and regeneration. The installations are performance sites and film sets, where dream-like videos and performances meet and where feelings become reliable sources for understanding the world.
Location
Framer Framed – upstairs Project Space
Oranje-Vrijstaatkade 71
1093 KS, Amsterdam
Please note:
Framer Framed is temporarily closed between 5 – 23 June. During this time until the 11 June, Overhauled Stories will be available to visit by appointment only, Tuesday – Sunday from 12:00 – 18:00. Please contact reserveren@framerframed.nl to arrange an appointment.
---
Overhauled Stories is a prelude to Sung Hwan Kim's forthcoming solo exhibition at Van Abbemuseum. Overhauled Stories is co-produced and co-commissioned by Framer Framed and Van Abbemuseum, with kind support from Rijksakademie van Beeldende Kunsten.
Special thanks to Donghwan Kam, Suin Kwon, Jean Medina and Emily Shin-Jie Lee.
---
Migration
/
East Asia
/
---
Network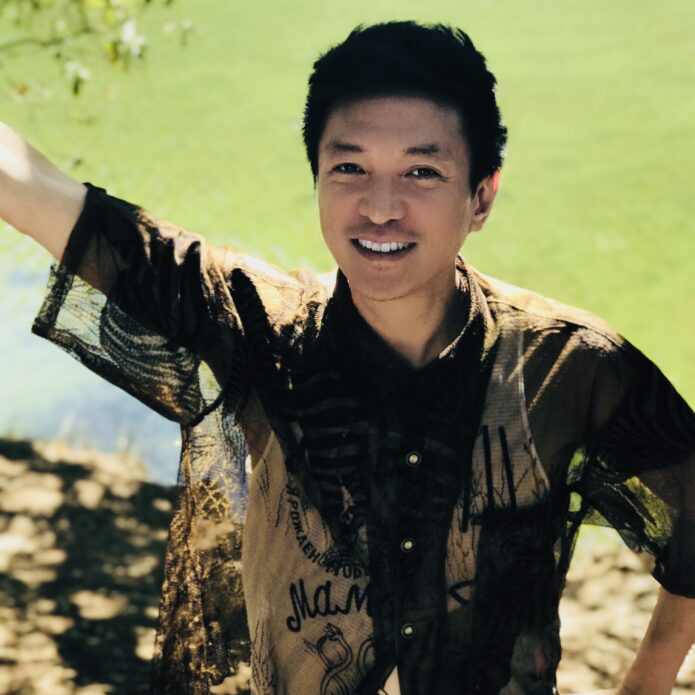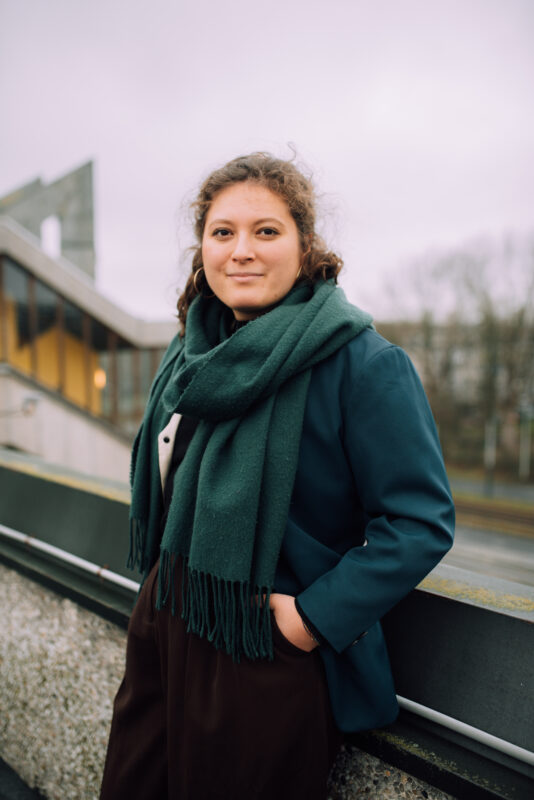 Chala Itai Westerman
Curator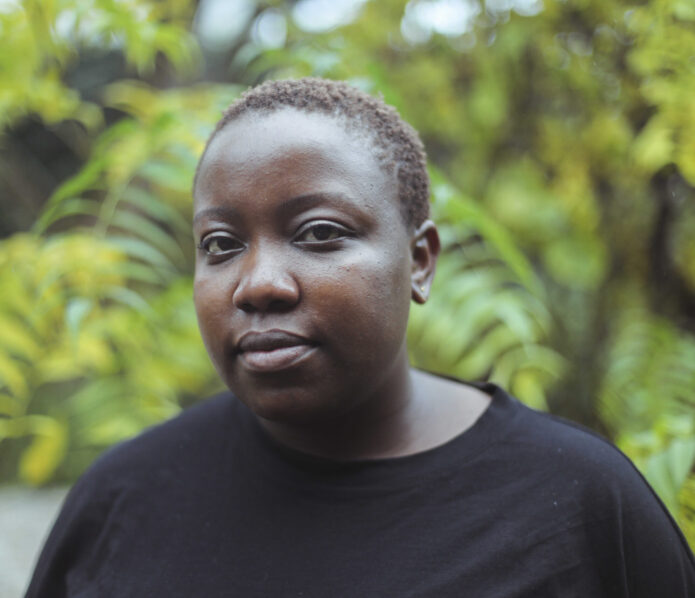 Yolande Zola Zoli van der Heide
Curator