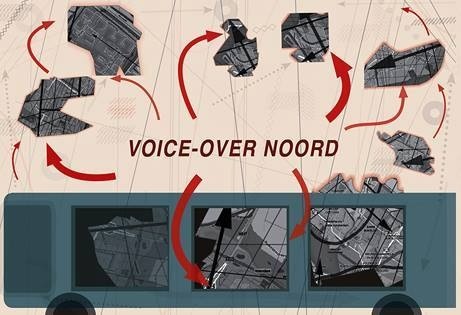 Curatorial statement: Curators about Voice-over Noord
Voice-over Noord
Curated by Elham Puriyamehr and Ozkan Golpinar
"Voice-over Noord" is the second part of 'My Own Privacy Policy' project. The first part was curated by Elham Puriyamehr with the participation of several Iranian artists in Sanandaj, Kurdistan, Iran, 2013. This project challenged the concept of privacy in this Kurdish region of Iran. In the first part of 'My Own Privacy Policy' project, Puriyamehr asked the participating artists to create artworks based upon their own research while taking into account not only the local social and cultural contexts but also the shape and structure of the bus in public space. The artists did not only use the aisle and chairs, photos and other artworks were also installed on the windows. The bus stopped at every station, and passengers could enter the bus at one stop and could leave at another whenever they wanted. Other artworks were created instantly by the artists during the interaction with the passengers. All of these reactions and dialogues were shown live on the website of project and therefore once again the privacy was being broken by a worldwide audience.
The second part of the project will be formed in the north of Amsterdam with the support of Framer Framed Institute and in cooperation with Ozkan Golpinar writer and art critic, and Ehsan Fardjadniya video and performance artist. The main focus of the project is the life and the presence (or absence) of immigrants in cultural participation and cultural production in this part of the city. It will focus on the presence and absence of Love, Beauty, Privacy, and Solidarity. "Voice-Over Noord" intents to delve into these topics, but also researches the role of immigrants in the cultural production and their cultural separation from the rest of the city of Amsterdam. Indeed, "Voice-over Noord" project mentions the factors of this separation
Amsterdam-North is a very divided city, where inhabitants are divided in terms of socio-economic classes, ethnic groups, nationalities and types of work. There are different layers of communities where people interact in and within those layers, in an exchange of both cultural and economic levels, but this exchange is mostly horizontal, and vertical exchanges that cross the different layers are rare or very limited. Most people that inhabit this part of town are not aware or cannot access information of what is happening in these others layers, be it in terms of art, lifestyles, or just simply what other people's ideas are. At the same time a large group insist on their original cultural identity.
Silence and inactivity are their daily experiences and what is more important than culture and cultural production is their basic living expenses. Indeed, the second factor of this lack of activity can be attributed to economic problems in the region. The third factor is relationship of different cultures in one place that need long time to reach a common cultural ground, unless cultural policies will show more effort and help them to be involved in the social, political and artistic fabric.
Voice over Noord attempts to weave through all these layers of society by uniting them in a bus. By doing so we try to link the social structure of the area with the physical part and in the meantime create a platform for exchange of ideas.
The project revolves around the investigation of the general public reactions to what roles/responsibility art institutions, governments, art scene players, and individuals themselves have in creating, developing and caring for spaces of self expression in the urban environment. The results will be announced publicly during the event and presented as an art statement. The project will provide an opportunity for participation, discussion and propagation of the needs of general population, and these could be used to provide information to diverse players in the sector in order to supply the demands of the citizens in this part of Amsterdam.
It will look at the role of art projects in several communities, reconfirming the importance of having a space for exchange of ideas and experiences that allow for people of different walks of life to gain information and exposure on what others are doing, how they do it, and the impact that art really has in the social space.
This project invited many famous emigrant artists who by passing the educational terms experienced the concept of cultural preservation and its combination with the culture of the Netherlands. This project is composed of performances and talks, as well as live-streamed, recorded and displayed videos.
The first part of project is created by Ehsan Fardjadniya in collaboration with other artists and curators, and performing team. They will go into the city bus and perform their program by involving local audiences who enter to the bus to reach their destinations. They will also interview people about the concepts of the "other", cultural development and their role in producing culture, but also their participation in the culture of Amsterdam. Participating artists in Part one: Ehsan Fardjadniya, Ohad Ben Shimon, Annasami Karim, Darryl Danchelo Osenga, Ras Motivated, Heidi Lobato, Mercedes Zandwijk, Miguel Peres Dos Santos, Pendar Nabipour.
The second part of the bus project is formed in collaboration with Ozkan Golpinar, writer and art critic, and will take place in a form of a bus tour visiting various locations in Amsterdam Noord. The bus tour will be moderated by the curator and will feature presentations from different artists. In this part of the "Voice-over Noord" project we will use the bus as an dynamic exhibition space. We will show videos and create space for performances and interview guests on various topics related to the subject of project. The participating artists in part two are: Wouter Corduwener, Lino Hellings, Chris Keulemans, Ibrahim Selman, Olfa Ben Ali, Marta Pisco, Dr Ekim Tan, Ivan García-Romero, Jorinde Seijdel, Pendar Nabipour, Ohad Ben Shimon and Ehsan Fardjandiya.
The final part of the project results in a panel discussion where we will elaborate on the experiences and further clarify the concept of project and its relation to participatory art.
During the project all events in the bus will be shown live on the Framer Framed website to worldwide online audiences, as well as in the exhibition space. The project promises to be more engaging when it breaks out of the gallery, through a lively programme of talks, screenings and events within a period of a week.
Like many events occurring in our life, we are never fully in control of the events that shape our lives. We also don't know where life will take us. The same rule applies to the bus project.  The route of the bus is unknown. It can travel to any destination in the world. Wherever it will be invited, it could reflect on the local cultural and social identity and the particular circumstances of that time. Any project requires its renewed research and knowledge. Each journey starts by inviting local curators and artists to create their own stories in relation to the main theme, thus organically growing and changing shape.
Projects like "Voice-over Noord" urge us to seek for our own narrative. The process of asking simple questions is not enough. One cannot hold up mirrors if one has no clue of systems that regulate the public and private spaces we live in. By bringing to light the interconnectedness and interdisciplinary aspects characterizing the global art world today, we will be able to gain insights from knowledge developed in different regions.
The need to find new answers to old questions is more urgent then ever. It is necessary to critically reflect how culture is instrumentalised within the demands of a globalised cultural economy. It is clear for us that we have to find new bearings. That we need artists that can cross physical and mental borders. Provide us with new strategies in dealing with events that affect our lives and shape the public and private domain. The world has changed and the arts scene in the Netherlands has changed as well. We need artists that consider vacancy as a constructive position: vacant spaces not only in terms of geography, but territories of thought.
Institutes like the Tolhuistuin and organisations like Framer Framed can play a primary role in developing tools to understand the political, social and artistic changes that are taking place not only in the Netherlands but also in the rest of Europe and beyond. The best way to do so is by exploring visions and ideas that confront us with the dilemmas and possibilities in depicting who we are, how we look at the Art and the role of artists in our society. The outcome of these reflections can be a valuable tool for re-imagining the past, but also to come up with visions on whether it is possible to design a new collective future.
Özkan Gölpinar & Elham Puriyamehr, curators "Voice-over Noord"
Amsterdam Noord
/
Migration
/
---
Exhibitions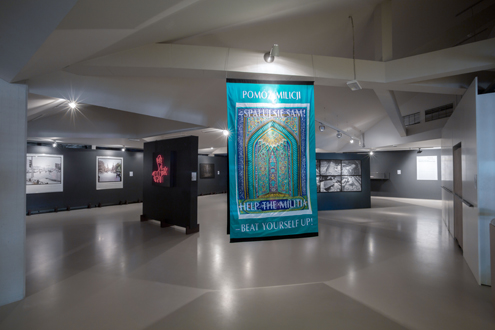 Exhibition: Crisis of History #3 - Beyond History
Curated by Robert Kluiver and Elham Puriyamehr
---
Agenda
Voice-over Noord
Performances and bustour through Amsterdam Noord.
Voice-over Noord - Part Two
Bustour with performances and lectures about the North of Amsterdam.
---
Network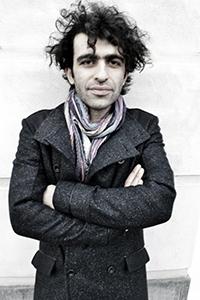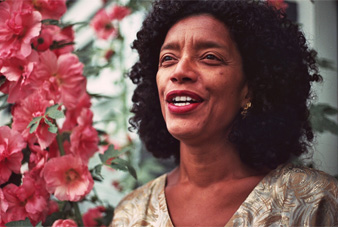 Mercedes Zandwijken
Artist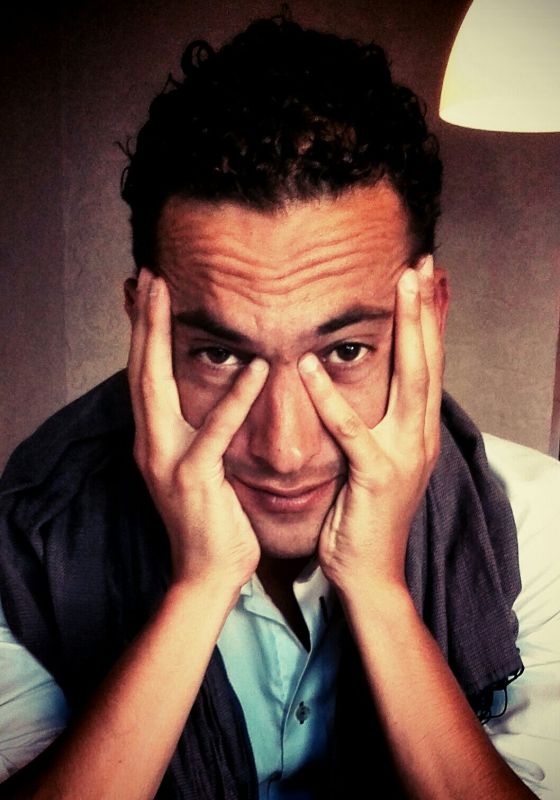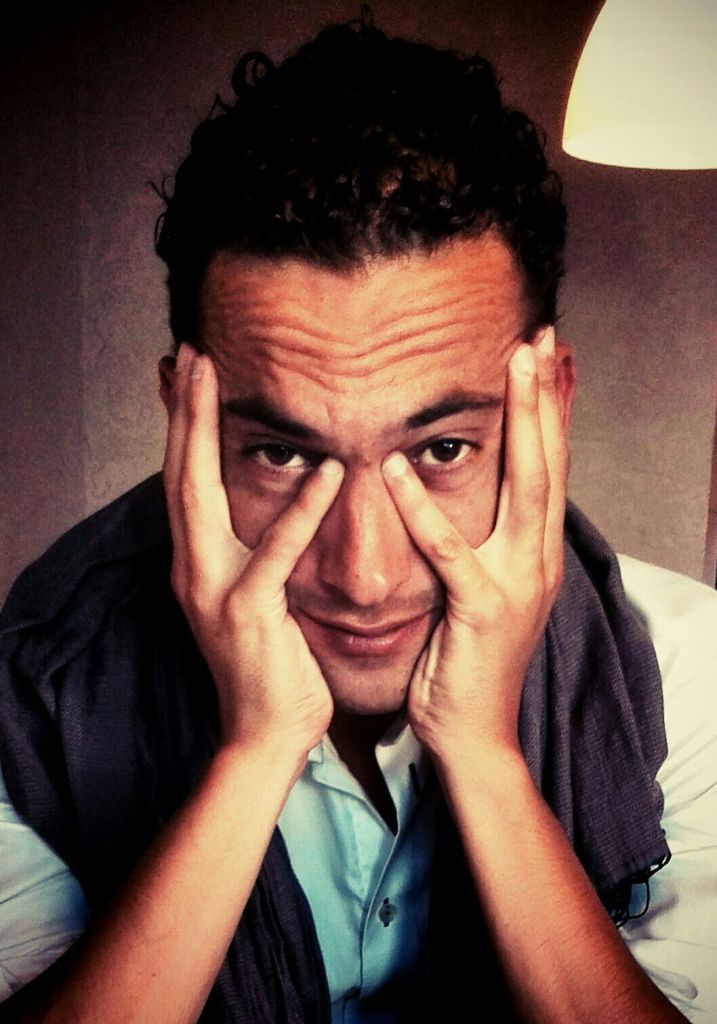 Miguel Peres Dos Santos
Artist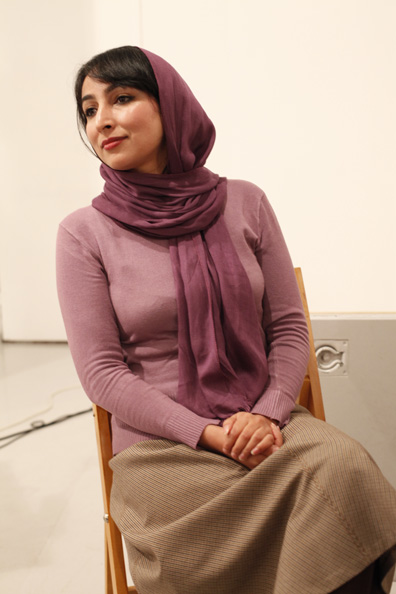 Elham Puriyamehr
Curator, PhD student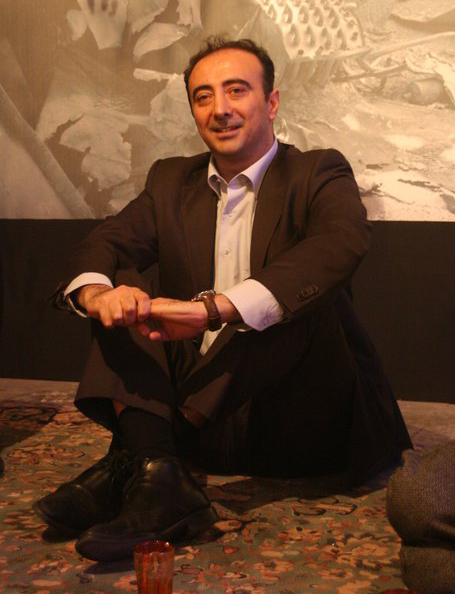 Özkan Gölpinar
Researcher
---
Magazine