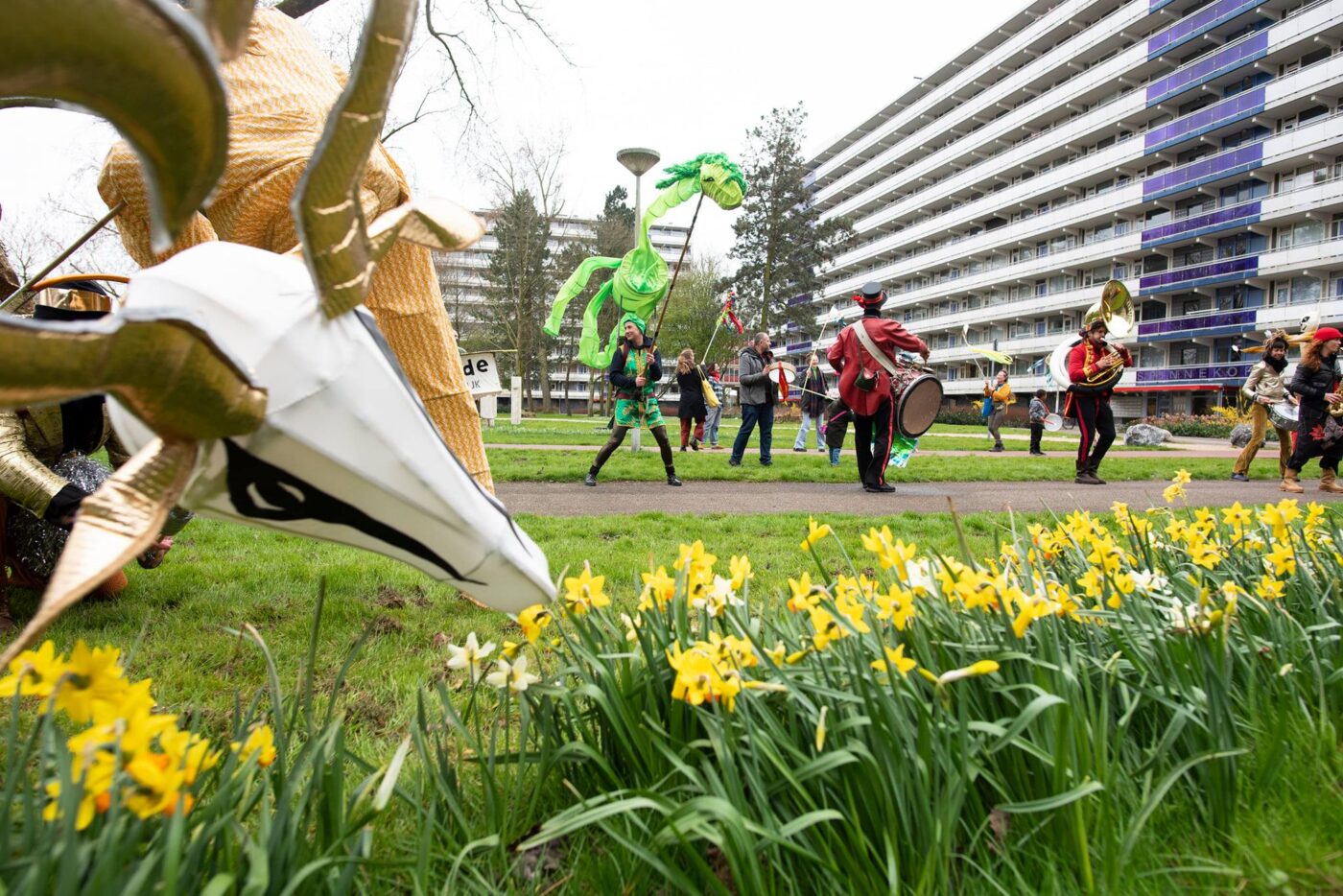 Nena Duinmeyer in Werkplaats Molenwijk
In March of 2021 Nena started her residency in Werkplaats Molenwijk, Framer Framed's location in the North of Amsterdam. Nena is part of Pretvormer. Pretvormer has been making parades for 10 years and can be found at big festivals and events in the Netherlands. However, her parades started in the Kinkerbuurt in Amsterdam. Nena says: "We really started as community makers in the Kinkerbuurt and every year we organise Super Sint Maarten. Eventually we also start organising parades at festivals. The essence of the parades is to bring people together, especially in neighbourhoods. That is what we do in the Molenwijk as well. Due to the disappearance of the festivals, there is now space to focus on the own neighbourhood." The parades are cheerful and feature music and dance. Large animal puppets accompany the parade.
---
Back into the neighbourhood
In recent months, there have already been a number of different mini parades by Pretvormer. They were mini-parades because of the corona crisis, which meant that no large events were allowed to be held. The reactions on the small parades were great according to Nena. She says that even people with tears in their eyes thanked her. This was of course an extra motivation for Nena to start the residency now, because she has seen how much pleasure it gives the spectators of the parades. Especially in a time when a lot is not possible, such a surprise is a small ray of hope, as it turned out.
In addition to giving pleasure to local residents, Nena would also like to make connections with the neighbourhood, the Molenwijk, during her residency. She lives in Molenwijk herself and therefore knows the neighbourhood well. She hopes that the whole neighbourhood will become enthusiastic about the cheerful parades that she will perform in the months of March and April. Everyone is welcome to take part in the parades she will be organising, observing the corona rules. Whether you are a musician, a passer-by or just an enthusiast. When the parades will take place remains a secret, so that the surprise is all the greater.
However, Nena's residency will not only consist of organising parades. There will also be workshops organised, where the participants can tinker with parade attributes. The workshops are intended for children, but adults may also participate. Last winter, during Midwinter Mokum, Nena already gave some workshops in the workshop.
A neighbourhood project
That Nena's residency is really a neighbourhood project, is clear from the cooperation Nena hopes to find with the neighbourhood. You don't make a parade alone, but with many people. She hopes that the people who, because of the corona crisis, can hardly leave their homes anymore will be happy with a festive treat at a safe distance. They can just watch from their window or balcony.
Chances are you wont miss the parades, though. And if you do, you are welcome to have a look at Werkplaats Molenwijk to see an impression of what the costumes of a parade look like.
Address
Werkplaats Molenwijk
Molenaarsweg 3
1035 EJ Amsterdam
Werkplaats Molenwijk is made possible by:
Amsterdams Fonds voor de Kunst, De Alliantie, Bank Giro Loterij Fonds en Stadsdeel Noord.
Werkplaats Molenwijk is an initiative by Framer Framed. Framer Framed is supported by Ministerie van Onderwijs, Cultuur en Wetenschap, Amsterdams Fonds voor de Kunst and Stadsdeel Oost.
The Parade Molenwijk is organised by Pretvormer and made possible by ACCU Fanfare Fund.
Amsterdam Noord
/
Community & Learning
/
Molenwijk
/
---
Agenda
Parade Molenwijk
Music parade for all ages in the Molenwijk
---
Network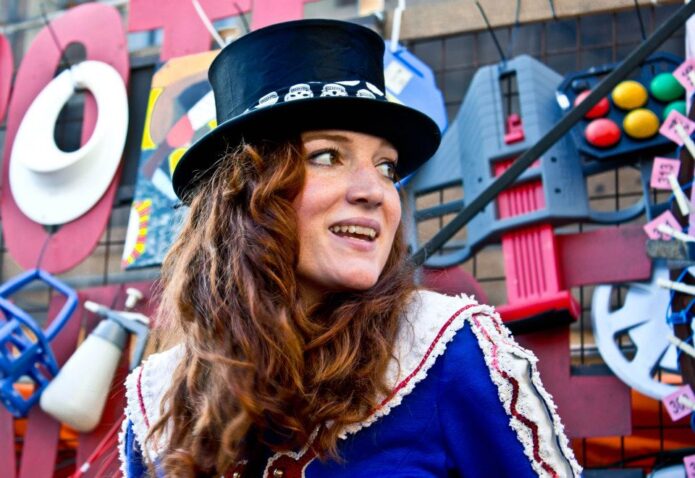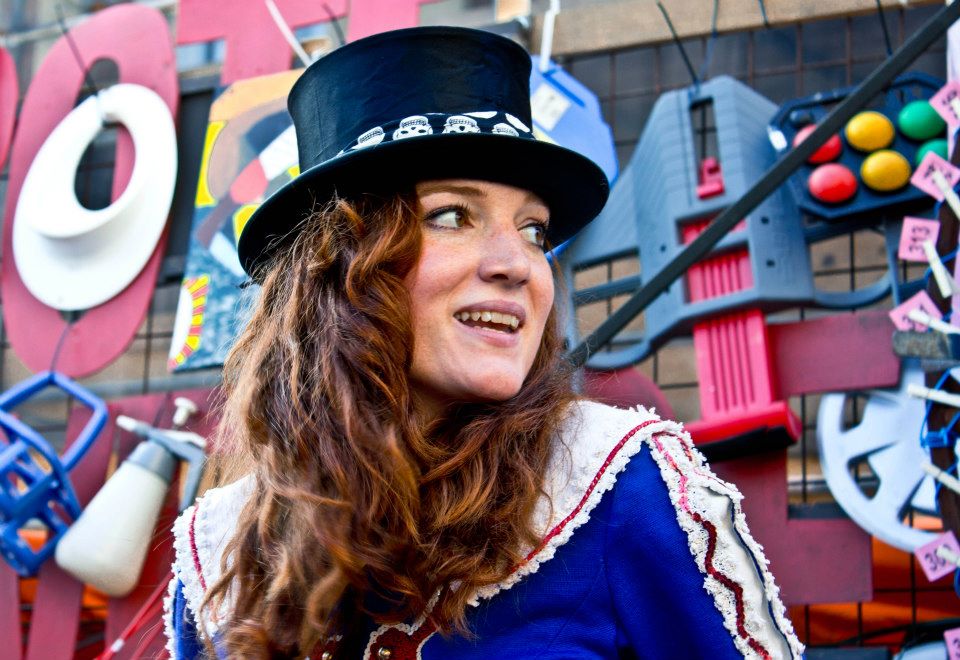 Nena Duinmeyer
Creative director Pretvormer