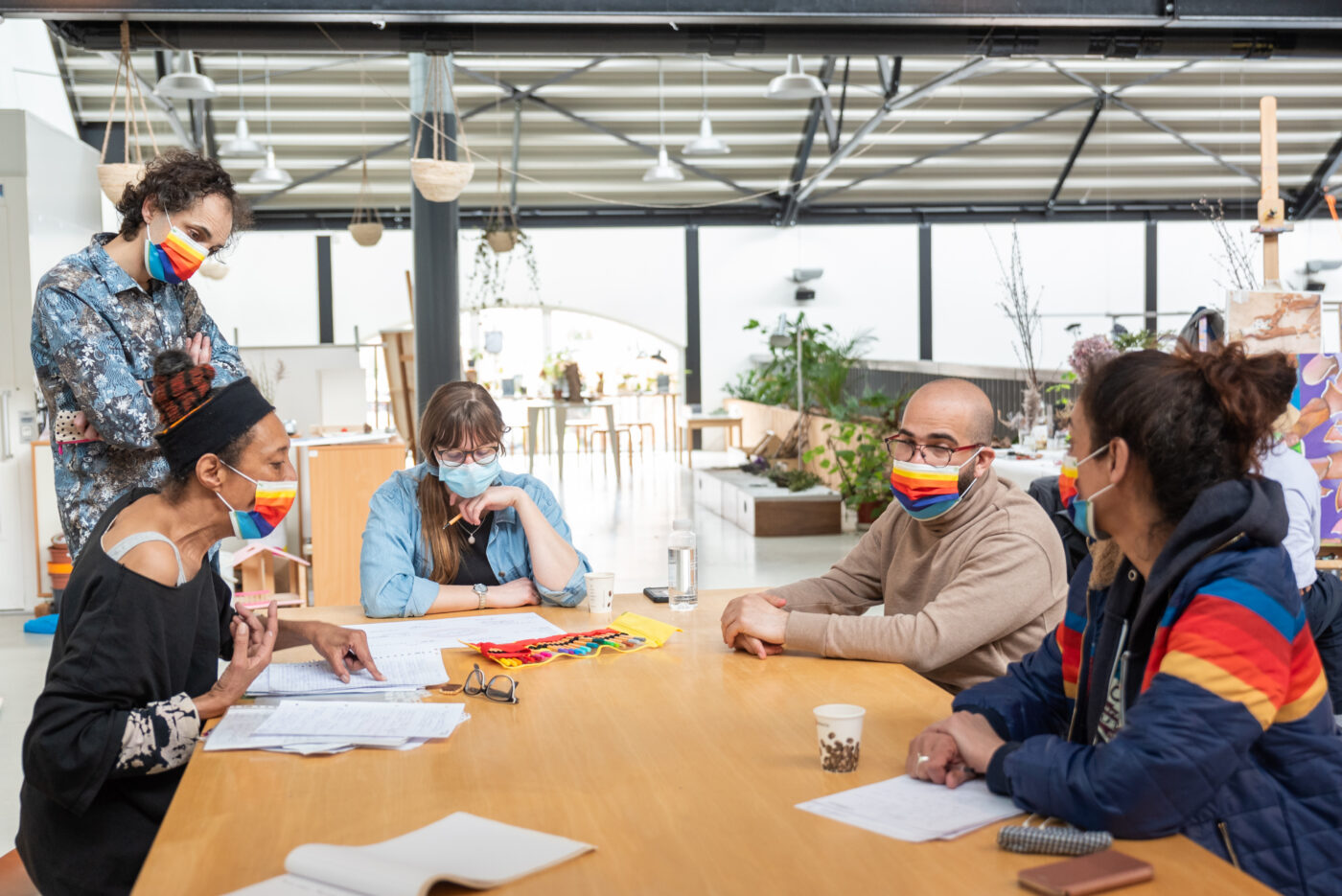 Amsterdam all-inclusive
Framer Framed is part of the research programme Amsterdam all-inclusive. This research is an initiative of the Knowledge Centre on Inequality (Kenniscentrum Ongelijkheid), a collaboration of all higher education institutions in Amsterdam. Framer Framed is one of the social partners and the research focuses on the mechanisms behind implicit and explicit forms of exclusion and their consequences.
---
In collaboration with research and social partners, the multi-year programme focuses on research into how institutions contribute to inequality in the city. The increase in inequality is not seen in the research as an individual problem or a shortcoming of social groups, but as a consequence of institutional processes of exclusion.
Three studies will be carried out that look at the increase in inequality in the city in different areas, and examine whether there are also conceivable strategies that can counteract this. Josien Pieterse and Noa Bawits from Framer Framed are involved in this research.
---
Consortium partners Amsterdam all-inclusive are besides Framer Framed: UvA, VU, Verwey Jonker Institute, Amsterdam UMC, Ben Sajet Centre, HvA, Pakhuis de Zwijger.
For more information please visit the website of Knowledge Center on Inequality.
Community & Learning
/