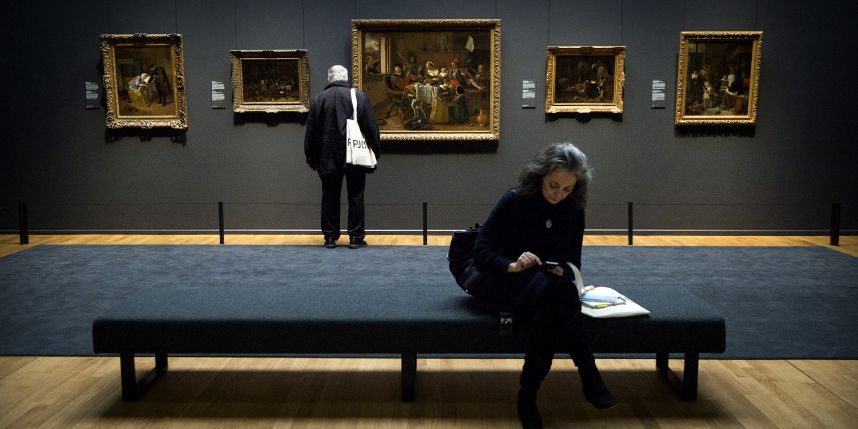 Debate on the reopening on the Rijksmuseum
De Groene Amsterdammer organiseert een avond over het vernieuwde Rijksmuseum (SPUI25, Amsterdam April 18, 2013). Het museum moet 'het verhaal van Nederland vertellen', aldus directeur Pijbes. Hoe ziet dat verhaal er na de verbouwingen herinrichting uit? Is het een 21ste-eeuws verhaal geworden?
Sprekers
Paul Spies, Valentijn Bijvanck, Jaap Huisman, Koen Kleijn, Joost Ramaer en Joost de Vries.
Hoe past de oude glorie van bouwmeester Cuypers daarbij? Daarover spreken Valentijn Bijvanck (cultuurcriticus en voormalig directeur van het Nationaal Historisch Museum), Jaap Huisman (auteur van Het nieuwe Rijsmuseum), Koen Kleijn (kunstcriticus) en Paul Spies (directeur van het Amsterdam Museum) onder leiding van Groene-redacteur Joost de Vries. Joost Ramaer (redacteur van De Groene) spreekt een column uit.
Lees verder
Koloniale nostalgie in Rijksmuseum, van Marieke Bloembergen, Henk Schulte Nordholt (beide KITLV) en Martijn Eickhoff (NIOD) NRC Handelsblad, 15 juni 2013 (zie onderaan deze pagina).

Museology
/
Colonial history
/
---
Magazine