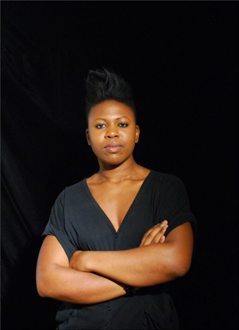 Ope Lori
Ope Lori (b. 1984) is a conceptual and political artist of Nigerian heritage. She works primarily with moving image and photography, around politics of representation, race, gender and sexual identity, and the female form in popular culture. Playfully re-writing these racialized scripts of looking and being seen, recognition and misrecognition take place through the use of homoerotic images of, and between, black women and white women in visual dialogues. New to her recent work is the incorporation of the male form. She was a participating artist in the Framer Framed group exhibition Embodied Spaces in 2015, curated by Christine Eyene.
Lori's practice aims to draw the viewer in through ways whereby looking dynamics are turned upside down, from positions of power, to powerlessness, from being passive spectator to consciously viewing participant. She is interested in the use of aesthetics in making visually pleasing screen images, but is also drawn to non-aesthetic spaces and strategies, that draw the viewer into the work by experiencing the image, through desire and pleasure. Her works are purposely thought provoking and challenging, through the explicit use of stereotypes, which focus on taboo subjects such as inter-racial mixing, gender role-playing and sexuality. All of which stem from the feminist mantra that 'the personal is political'.
At Framer Framed, Lori was also a guest speaker for the discursive event Feminist Memory: Digging the Black Archives in 2016. Alongside her artwork, Lori teaches at both Chelsea College of Arts, Leeds Arts University and holds a Post-Doctoral Research Fellowship at Transnational Art Identity and Nation Research Centre, UAL, where she completed her PhD in 2014. She currently lives and works in London, UK.
---
Exhibitions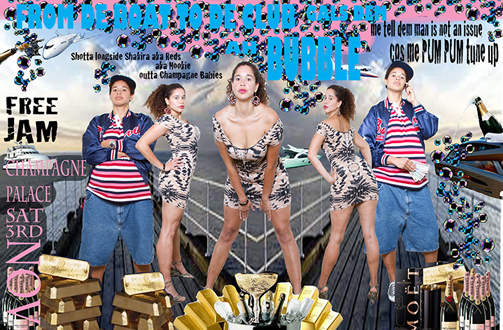 Exhibition: Embodied Spaces
An exhibition curated by Christine Eyene on the body, gender and identity.
---
Agenda
Feminist Memory: Digging the Black Archives
On the representation and presence of black women in institutional and unconventional archives