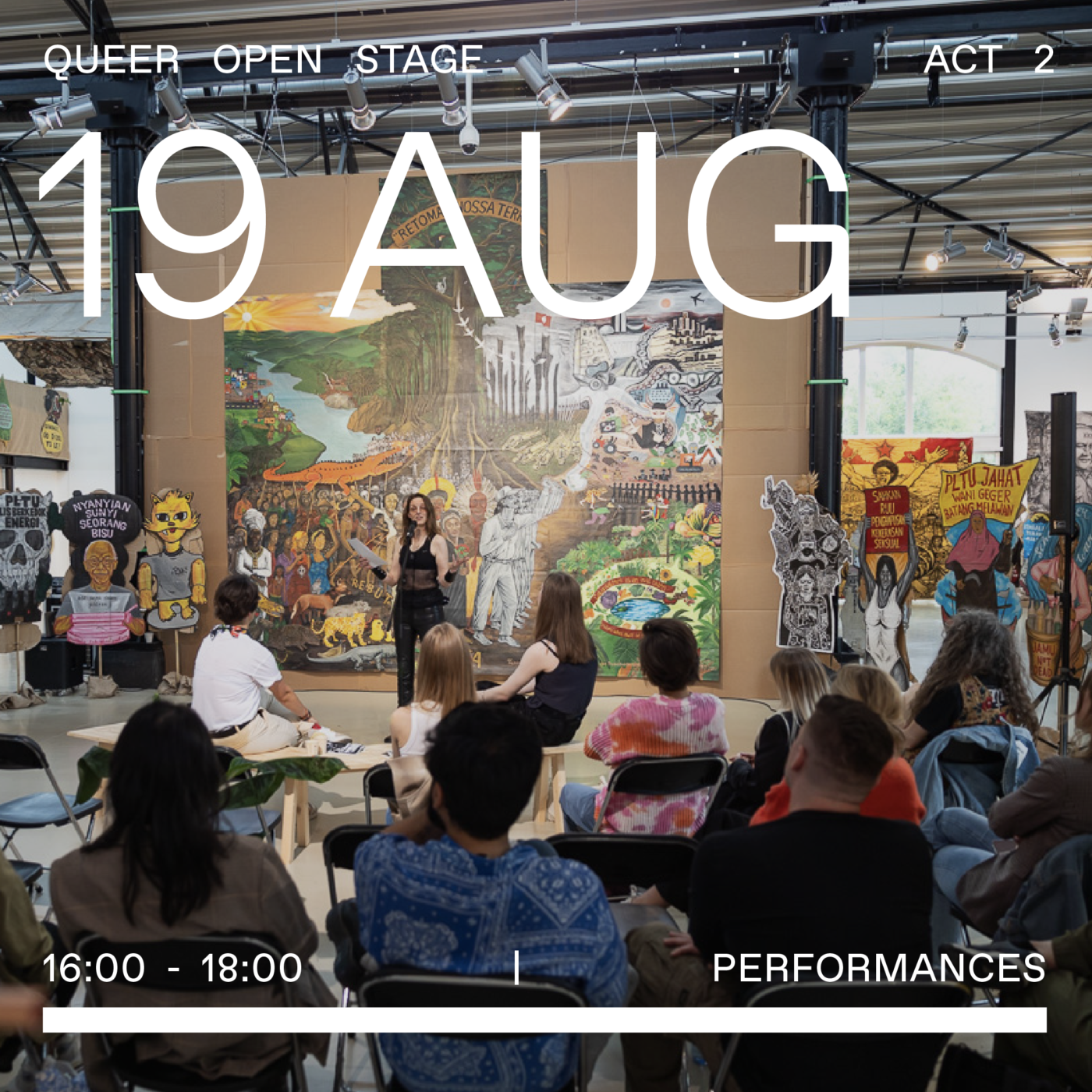 19 aug 2023
16:00 - 18:00
Queer Open Stage: Act 2
Framer Framed's monthly public programme series Queer Open Stage continues. After a powerful kick-off in July, the second act is on 19 August. Join us for an empowering and inclusive programme filled with unforgettable performances and heartfelt connections. Let's come together and create a space where everyone's voice is heard and celebrated.
---
The event is free and in English. Please register via Eventbrite.

Experience a showcase by talented performers from diverse backgrounds. After the curated set, it's your turn to take the stage! We welcome performers of all disciplines to share their talents. Whether you're a singer, dancer, poet, comedian, or have any other unique talent to showcase, we want YOU on our stage! This is your chance to shine and celebrate the rich diversity of our LGBTQ+ community. Sign up and share your unique voice with a supportive audience. Register here to perform!
While the event itself is in English, performances in all languages are welcome. The event starts at 16:00 and ends at 18:00, so arrive early to secure a prime seat.
---
While we promote and support freedom of speech, our primary focus is to create a safe and inclusive environment where both performers and the audience feel at home and secure. Hence, we prohibit any forms of hate speech or targeted attacks on a community, group, or individual.
The event may be photographed and filmed. Please let us know in advance if you don't prefer to have your picture or video taken.
Performance
/
Queer
/
---
Agenda
Queer Open Stage: Act 3
Een maandelijks evenement dat kunst, diversiteit, gemeenschap en queerness viert
Queer Open Stage: Act 1
Een nieuw maandelijks evenement om kunst, diversiteit en gemeenschap te vieren en valt samen met Queer Amsterdam.