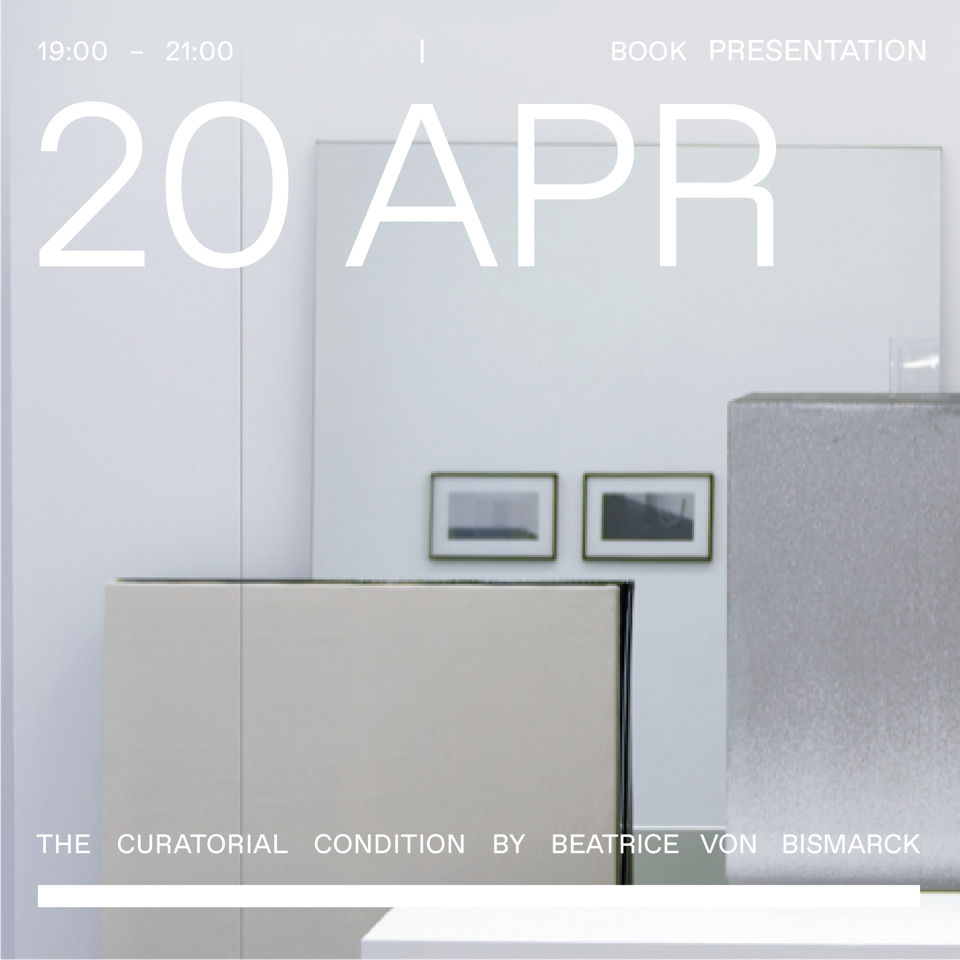 20 apr 2023
19:00 - 21:00
Boekpresentatie: The Curatorial Condition
Framer Framed and the University of Amsterdam's MA programme Curating Art and Cultures invite you to an evening with scholar and theoretician Beatrice von Bismarck, Professor of Art History and Visual Culture at the Academy of Fine Arts, Leipzig, marking her recent publication The Curatorial Condition (Sternberg Press 2022).
---
The book considers the field of activity and knowledge that relates to the exhibiting of art and culture. The curatorial, in Bismarck's analysis, is a domain of practice and meaning with its own conditions, rules, and procedures. Focusing on the relations between human and nonhuman participants, and the collective nature of exhibition production and reception, she emphasises the interplay of the process of curating, the subjective approach of the curator, and the presentational format of the exhibition.
Closely linking curatorial and societal changes, she not only points to the socio-political relevance of this cultural field as an object of study, but also to its potential as an agent of change. In so doing, she provides us with a set of conceptual tools of analysis and encounter that will be of interest to researchers and students of curating and curatorial studies, as well as artists and practitioners in the expanded field of the curatorial.
A presentation of the book and its main concepts by Beatrice von Bismarck will be followed by questions and discussion with the audience, moderated by Rachel Esner, Associate Professor at the University of Amsterdam and coordinator of the MA Curating Art and Cultures.
To purchase the book, or read more about it, click here.
Book Launch
/
Museologie
/
---
Netwerk