10 jul 2021
12:00 - 14:00
Creatieve workshop: When in doubt, take a walk
The program Now water can flow or it can crash, my friend consists of a series of online/offline roundtable discussions, interactive workshops, screenings and lectures to explore notions of art, archive, and activism in the context of East Asia and beyond. As the finale of the series, Framer Framed is inviting you to join a creative workshop that virtually connects the urban experiences of Hong Kong and Amsterdam by walking.
---
Online Creative Workshop
Date: July 10th, 12:00-14:00
Hosts: Sampson Wong, Yvette Lok Yee Wong
Register
The event is FREE and has limited spots. Please register to join the workshops by Eventbrite. You will receive an invitation by email. The language is English.
---
In October 2020, Sampson Wong together with videographer Eric Tsang, launched a YouTube channel, titled "When in doubt, take a walk", to publish videos of individuals wandering in the city (especially in Hong Kong). This is a timely project not only in the highly politicised Hong Kong, but also in places fronting the outbreak of the pandemic. Having a walk has become a precious moment for people to have fresh air, sunlight and look at the urban built environment that we love. This workshop would be a quarantine version of the walk. Sampson will connect with one of the researchers of this program, Yvette Wong, who will be in quarantine during the workshop. We invite you to join us, all together to have a walk for Yvette, and other people who are isolated in this period. With the walk, we encounter, we care, reclaim, and expand our enjoyment and possibilities in the urban spaces from Hong Kong to Amsterdam.
In this workshop, Sampson will lead us to do some creative exercises and guide us to the walk behind our screen.
---
Contributors
Sampson Wong is an artist, independent curator, academic and urbanist based in Hong Kong. He engages in art-making, curatorial practice, teaching, research and writing, and sees them as intellectual means exploring issues about urbanism, space, power and freedom. His projects focus on emerging 'publicness' and critical creativity.
Yvette Lok Yee Wong is a PhD Student at the University of Amsterdam. She received her MPhil from the Department of Humanities and Creative Writing at Hong Kong Baptist University in 2017.  Next to her academic work, she is a pop lyricist, writer and cultural worker in Hong Kong herself. She has published pop lyrics since 2014. Her writings are published on Ming Pao, Zihua, City Magazine and Hong Kong Literature House.
---
Background of the Series
How to live life in a time of intense insecurity? A pandemic time, with a climate crisis looming and with populism, systematic racism worldwide on the rise? What can we learn from art practices and recent social movements hailing from East Asia to imagine a more sustainable future from our own situated context? The title of this program, taken from Hong Kong American martial artist Bruce Lee's philosophy, reminds us that resilience and care come from fluidity, flexibility, and tenacity. In a turbulent time, we need even more so friends close and afar to make alliances for a journey in building a better world.
Together with artists, collectives, activists, and scholars, this new series digs into the question: what role do cultural practitioners play in social movements in East Asia? How do they transgress nation-based boundaries and join the flows with others? How can we archive actions that are always in flux, and so often, on the verge of destruction, disappearance, and alteration by the ruling powers? What symbolic and material techniques do artists mobilise to address ethics of resilience? And how can such artistic practices be restored so that we can learn from them?
In the coming months, we invite you to explore the various forms and creative potentials of resistance, remembrance; of fluidity, porosity, non-oppositionality, and care. Through this program, we advocate for a better world where we attend to our interconnectedness, where we float freely yet at the same time hold each other firmly, like water—formless and shapeless, maybe, but also more resilient.
---
Credits
This series is a collaboration of Framer Framed and ASCA/University of Amsterdam.
Research Team: Emily Shin-Jie Lee, Jiyoung Kim, Yvette Lok Yee Wong, Zoénie Liwen Deng
Visual identity & Graphic Design: Simo Tse
Facilitator: Jeroen de Kloet
Cultural programming
/
Zuidoost-Azie
/
---
Agenda
Online discussie: "Ultra" Kinship
Een video-essay screening en discussie over polymaternalisme en alternatieve verwantschap
Online Roundtable: Live Together Otherwise
Over wederzijdse hulp en collegialiteit in tijden van crisis
Online Filmprogramma: Now water can flow or it can crash, my friend
Geselecteerde films van het vasteland van China, Taiwan, Zuid-Korea en Hong Kong
Online Roundtable: Resistant Bodies
Een publieksprogramma waarin kunstenaars en activisten uit Oost-Azië over vrouwenrechten vertellen
Launch: Now water can flow or it can crash, my friend
Een publieksprogramma over kunst, archivering en activisme in Oost-Azië en daarbuiten
---
Netwerk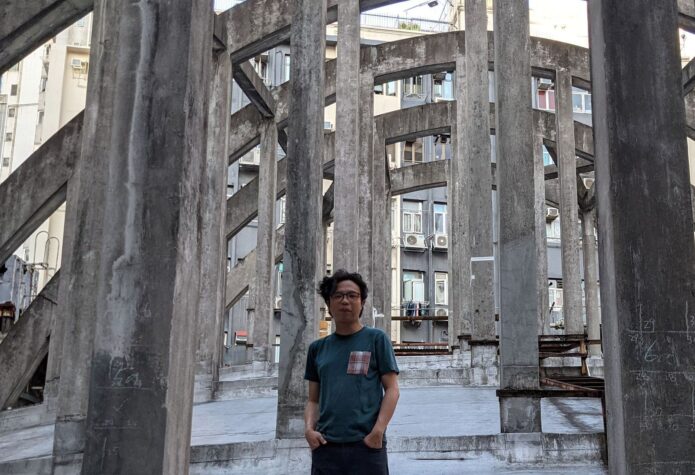 Sampson Wong
Kunstenaar en curator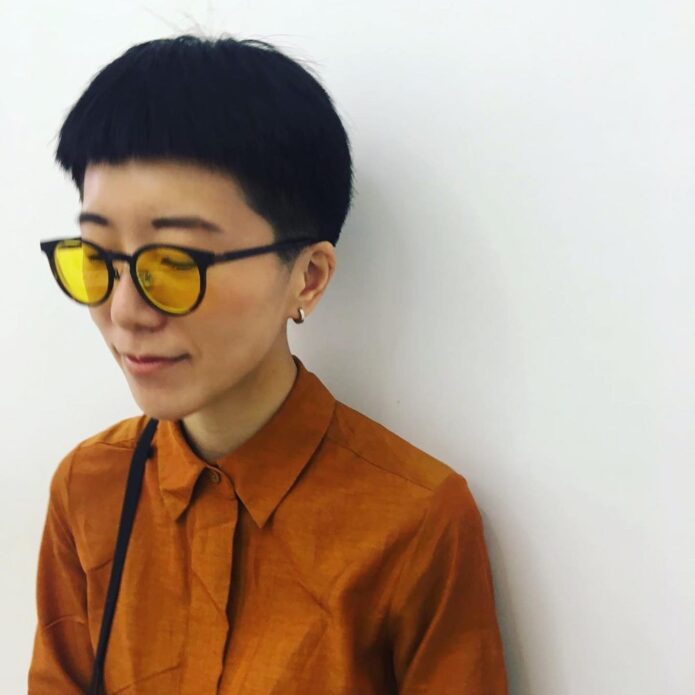 Yvette Lok Yee Wong
Researcher