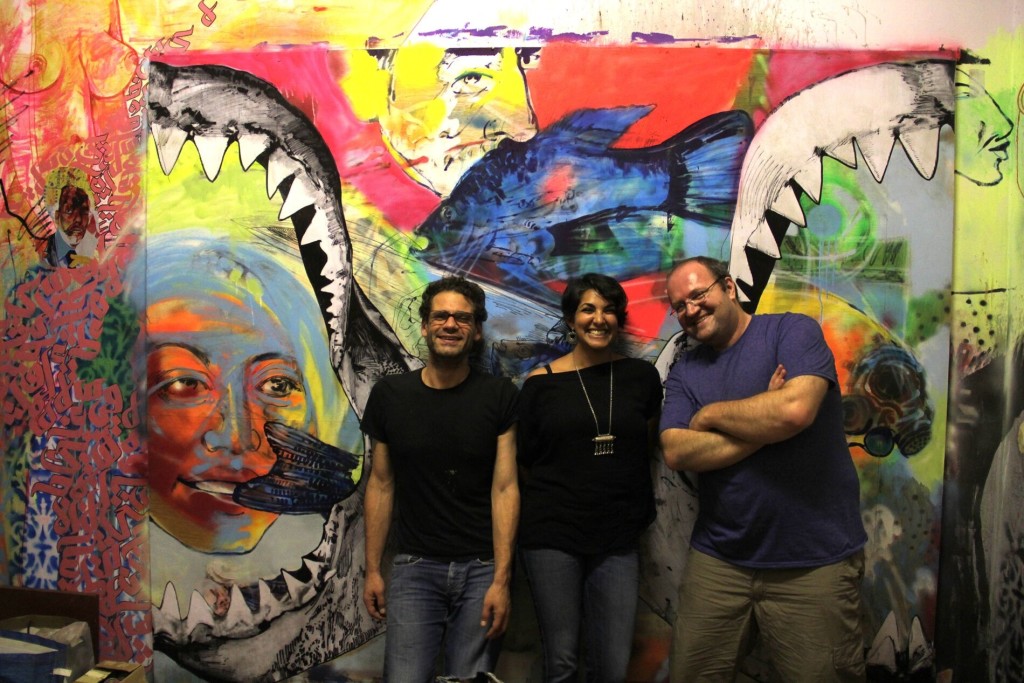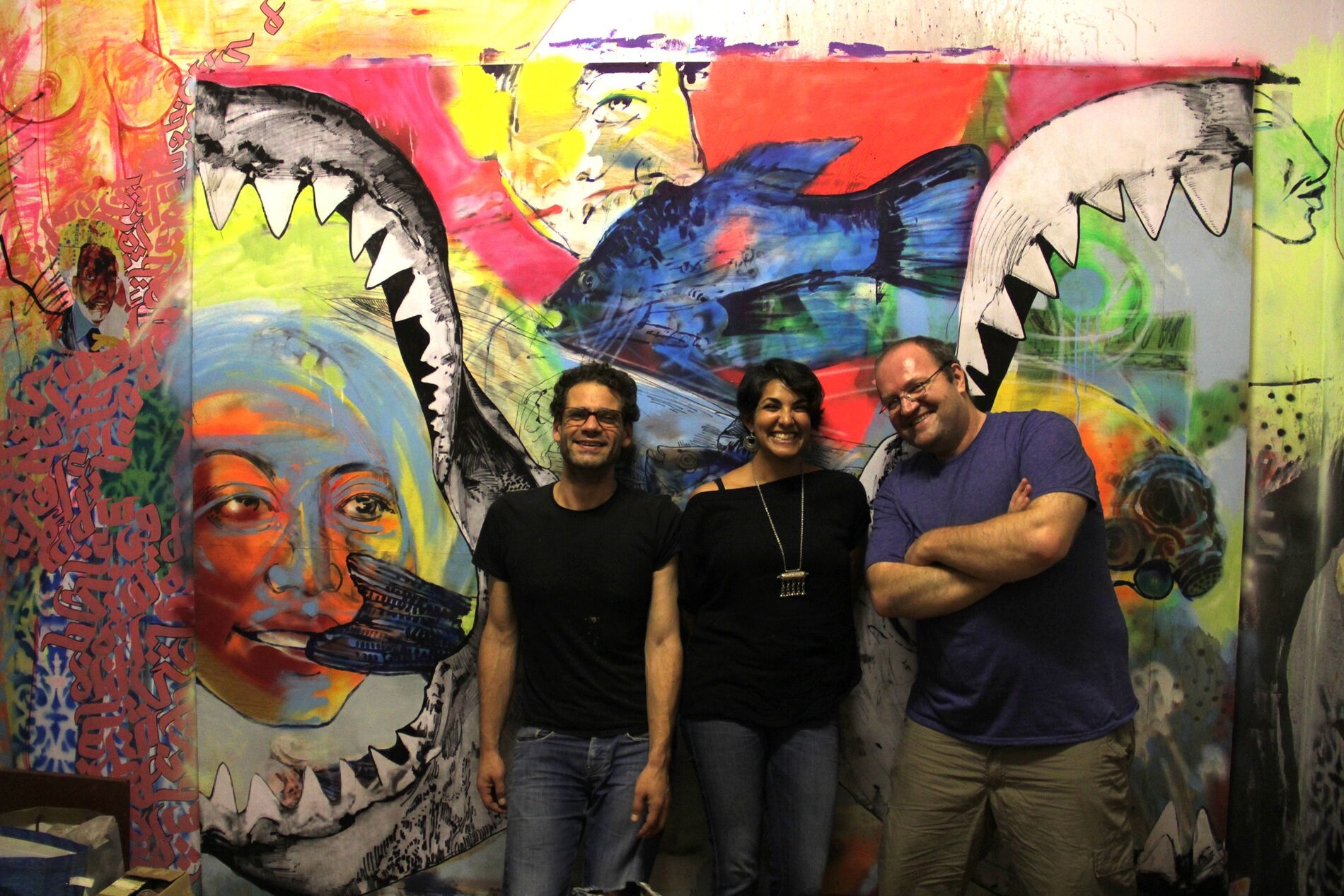 The Arabian Street Artists
Heba Y. Amin, Caram Kapp and Don Karl collectively adopted the ironic name "The Arabian Street Artists" for their Graffiti Media Hack of the series Homeland.
In 2015, they were commissioned to apply realistic graffiti to sets for the popular US television series. Under the moniker of The Arabian Street Artists, they took the opportunity to critique their employer by painting satirical and damning phrases in Arabic — such as 'Homeland is NOT a series' and 'Homeland is racist' — that nobody on the Homeland team seemed to notice. That is, until an episode that aired worldwide in October 2015 was watched by viewers who could read Arabic. Within days, the political prank became an international sensation.
Heba Y. Amin is an Egyptian visual artist, doctorate fellow at Freie Universität and lecturer at Bard College Berlin. Don Karl is a cultural activist, graffiti writer, author & publisher from Germany. Caram Kapp is an Egyptian-born graphic designer and independent cultural researcher.
According to various media outlets, they have collectively been called hackers, Syrians, unemployed, Muslims, Europeanised, Graffiti Artists, Graffiti men, subversives, Arabs, and heroes. They neither confirm nor deny any of these.