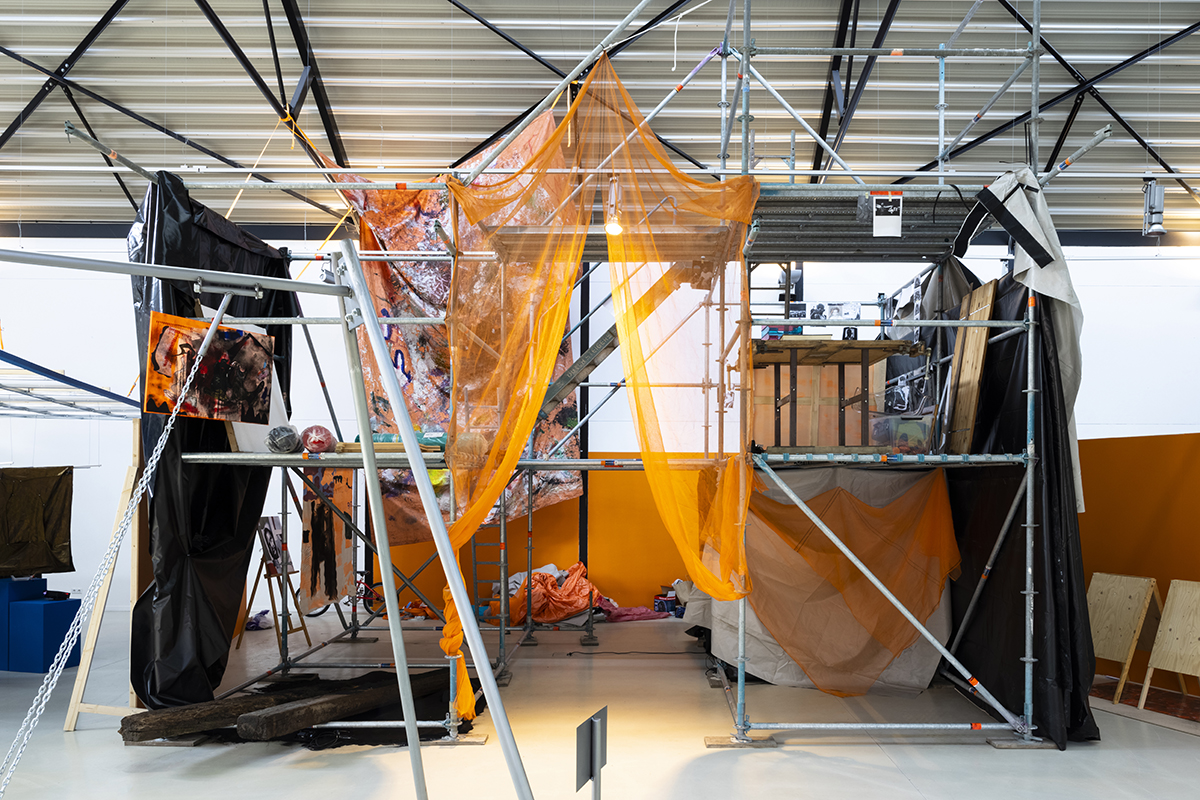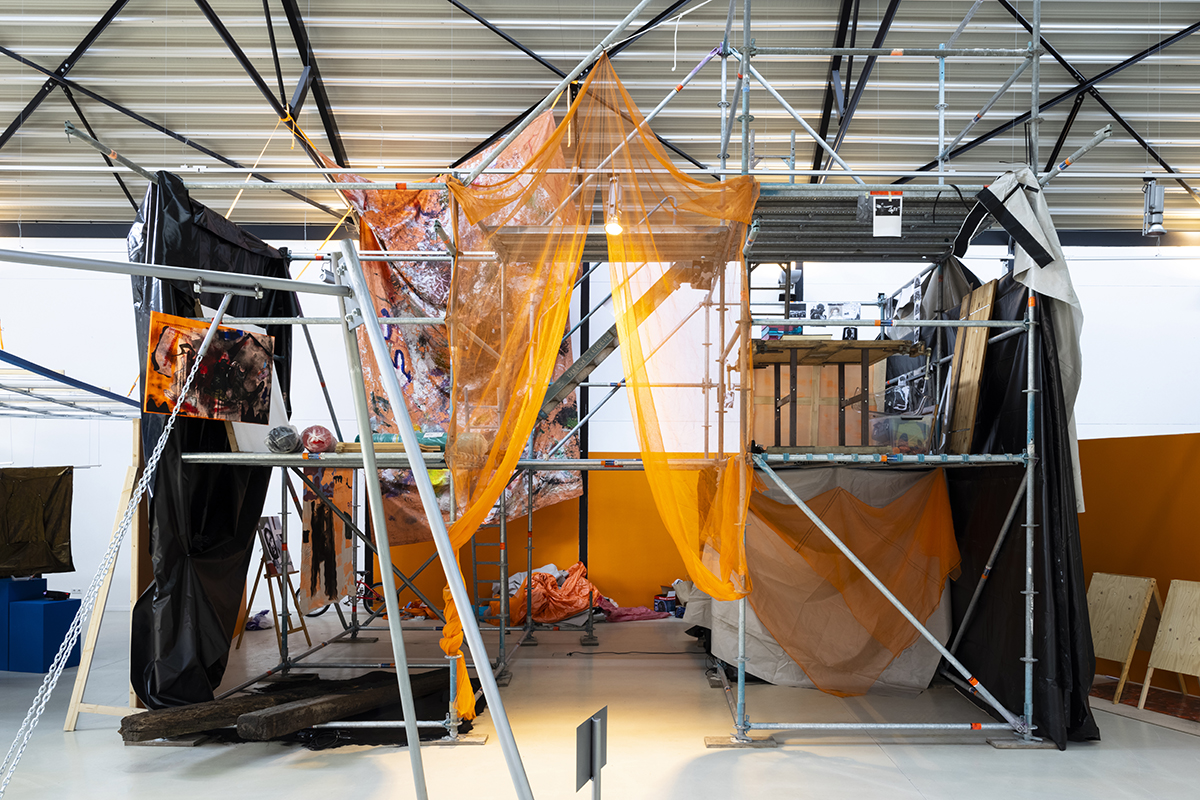 Pillars of Autumn
Pillars of Autumn is a multidisciplinary Amsterdam-based collective consisting of four members: Tobi Balogun, Walter Götsch, Wes Mapes, and Dion Rosina.
Tobi Balogun is a designer and artist working primarily in new media and video installations. In his work, he reflects on a wide range of topics from contemporary African identity to cultural and social influences of emerging technologies. A Nigerian-born, Canadian native currently residing in Amsterdam, he draws inspiration from personal experiences migrating through these places.
Walter Götsch lives and works between Helsinki, Finland, and Amsterdam, Netherlands. He holds a Bachelor's in Fashion and Clothing design from Aalto University, Finland, and a Master's from the Dirty Art Department at Sandberg Instituut, Netherlands. Walter's work is about his personal life-sense making through the "tools" he is creating. It is a hidden path through sculptures, garments, and ways of being. Concepts like hunting and gathering, shelter, usability, language, and travel are always evident.
Wes Mapes is a mixed-media artist. He currently lives and works in Amsterdam.  By incorporating a multifaceted practice that unites painting, sculpture, installation, musical composition, and performance, Mapes creates space-encompassing multipartite works that invite reflection and contemplation. His works draw inspiration from a vast pool of influences ranging from post-colonial theory, alternative history models, mathematics, vernacular building, and modern architecture, and the question of Pan-African identity. Mapes has shown in solo and group shows. He holds a BA in Communication Studies from California State University, Long Beach and an MA in Art and Design from the Sandberg Instituut, Amsterdam.
Dion Rosina creates collage-based drawings and paintings which are based on sampling historical imagery. In his work, he is concerned with the underexposed history of the African diaspora and how it relates to the present. Within this domain, he depicts and researches various subjects such as reality, uncertainty, and alienation. The figures in his work are mainly in situations and environments with dream-like characters that cannot be fully interpreted and fluctuate between recognition and alienation.
Pillars of Autumn is one of the participating collectives of the group project A Funeral for Street Culture (2021), curated by Rita Ouédraogo and Metro54 at Framer Framed, Amsterdam.