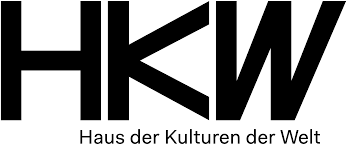 Haus der Kulturen Welt (HKW)
Haus der Kulturen der Welt (HKW) creates a forum for the contemporary arts and critical debates. In the midst of profound global and planetary transformation processes, HKW re-explores artistic positions, scientific concepts, and spheres of political activity, asking: How do we grasp the present and its accelerated technological upheavals? What will tomorrow's diversified societies look like? And what responsibilities will the arts and sciences assume in this process?
HKW develops and stages a program that is unique in Europe, blending discourse, exhibitions, concerts and performances, research, education programs and publications. Its projects initiate reflection processes and devise new frames of reference. In its work, HKW understands history as a resource for alternate narratives.
HKW enables new forms of encounter and opens up experiential spaces between art and discourse. Together with artists, academics, everyday experts, and partners across the globe, it explores ideas in the making and shares them with Berlin's international audience and the digital public.