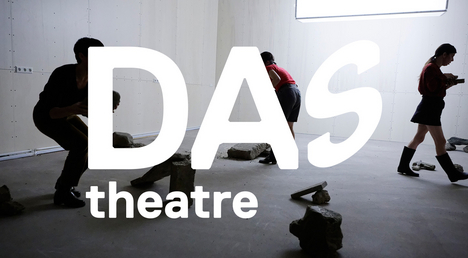 DAS Theatre
DAS Theatre is a master's programme for research-based artistic and curatorial practices in the field of theatre that is open to Dutch and international practitioners working in the performing arts as artists, curators, directors, performance makers and dramaturgs. It is part of the newly founded DAS Graduate School of the Amsterdam University of the Arts (AHK). It
DAS Theatre is a two-year programme in which individual trajectories can benefit from a community of peers, tutors and advisors. It provides a working space, workshop sessions with guest teachers, and a broad international network.
Artists and curators come together in a programme that supports artistic and curatorial research, challenges professional boundaries and cultivates potential connections with audiences, institutions, discourses, partners and collaborators.