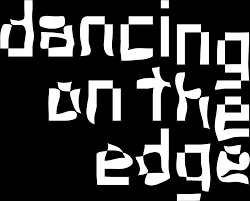 Dancing on the Edge
Dancing on the Edge (DOTE), established in 2006, is a non-profit cultural organization. DOTE is based in Amsterdam, the Netherlands, and works both locally and globally.
Dancing on the Edge has presented a festival focusing on high-quality performing arts, film and installations as well as participation projects in a number of Dutch cities every two years since 2007. A festival of art that crosses borders and wants to tell multiple, layered stories. The points of departure are innovation, inclusion, and interdisciplinarity. Besides the festival, DOTE arranges performance tours, training programs, workshops, artistic residencies, co-productions, participation projects, film screenings, gatherings and other activities throughout the year.
Dancing on the Edge works specifically -but not exclusively- with artists and practitioners from West Asia (formerly known as the Middle East) and North Africa region and its diaspora. DOTE aims to build communities, facilitate mutual exchange and engage in experiments, in collaboration with artists, partners and audiences from different backgrounds and disciplines, to re-imagine the future and to develop alternative ways of producing, presenting and experiencing art.