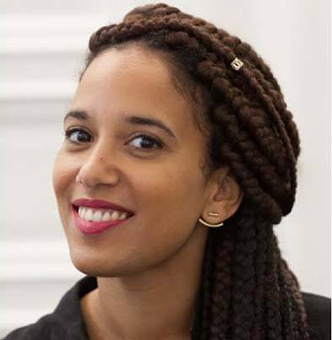 Yvette Mutumba
Yvette Mutumba is co-founder and editor-in-chief of the art magazine Contemporary And (C&). From 2012 to 2016 she was working as curator at Weltkulturen Museum in Frankfurt am Main, DE, where she co-curated the major exhibitions FOREIGN EXCHANGE (or the stories you wouldn't tell a stranger) (2014–15), El Hadji Sy: Paintings, Performance, Politics (2015), and A Labour of Love (2015–16, with Gabi Ngcobo). In 2016 she co-curated Focus: African Perspectives at The Armory Show, New York, US. Mutumba studied Art History at Freie Universität Berlin, DE, and holds a PhD from Birkbeck, University of London, GB. As author and editor she has published numerous texts and books on contemporary art from African perspectives as well as Global Art History. Her most recent publication I am built inside you, edited by ifa (Institut für Auslandsbeziehungen) and C&, was published in April 2017 by Sternberg Press.
In 2018 she is part of the curatorial team of the 10th Berlin Biennale for Contemporary Art.
Source: Mondriaan Fund
---
Agenda
Yvette Mutumba – Public talk about visibility of contemporary art from African perspectives
In samenwerking met het Mondriaan Fonds organiseert Framer Framed een lezing door Yvette Mutumba.