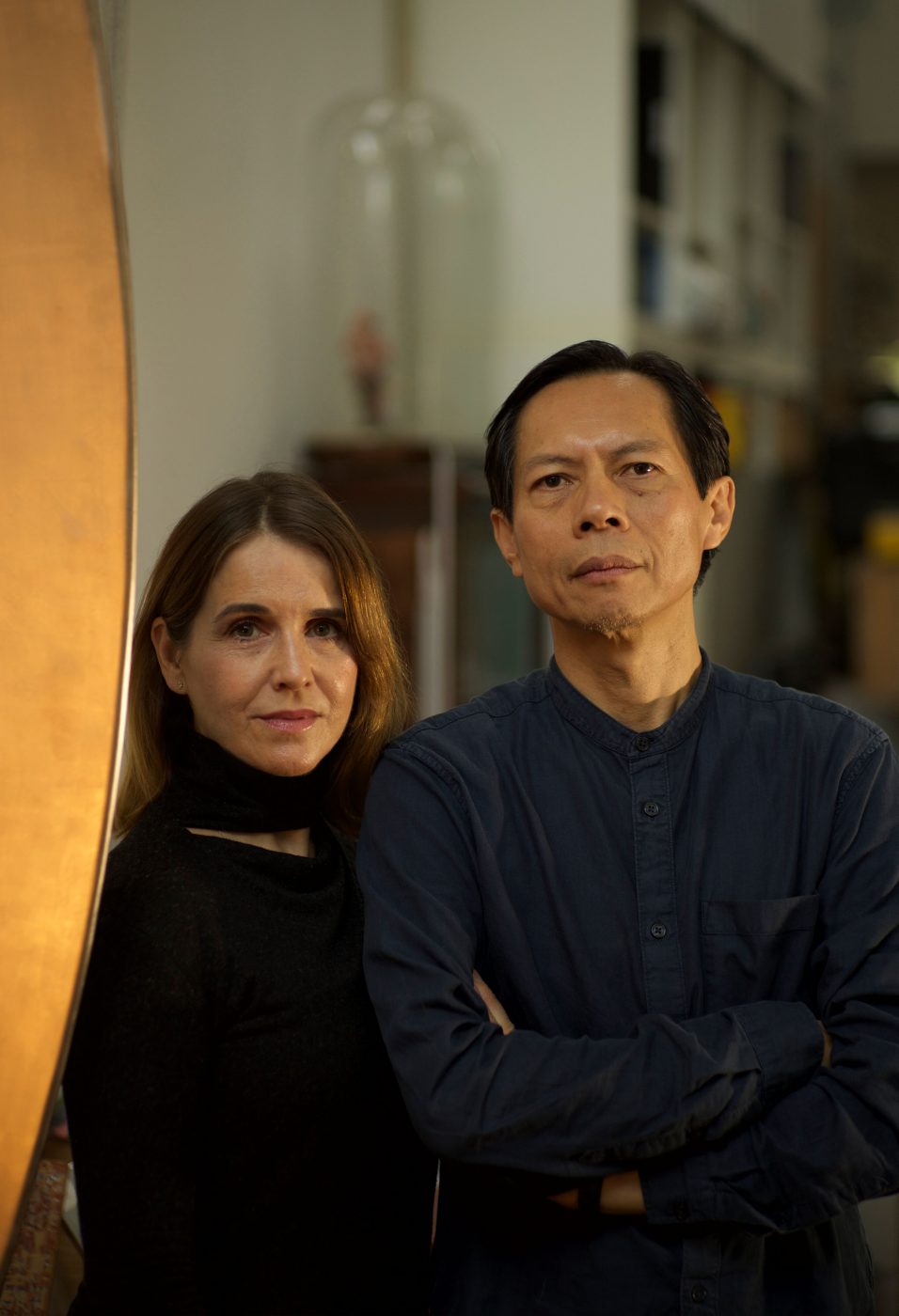 Vong Phaophanit & Claire Oboussier
Vong Phaophanit (b. 1961, Laos) and Claire Oboussier (b. 1963, London) are London-based artists who have worked collaboratively for over 25 years alongside their respective studio practices. Encompassing a variety of media including film, books and large-scale installations and sculptures, their collective work explores issues of language, memory, deterritorialisation, and forms of meaning-making that exceed national, cultural and social borders. In 1993 Phaophanit was nominated for the Turner Prize and was invited to take part in the Venice Biennale in the same year. In 1994 he was awarded the DAAD fellowship in Berlin where the duo subsequently relocated. During their time in Berlin, Phaophanit and Oboussier produced 'Atopia' (Berliner Künstlerprogramm DAAD, 2003) in response to the transitioning cultural, political and physical landscape of the city. In 2004 they created the video work 'All that's solid melts into air (Karl Marx)' (collection of the TATE), part of 'The Quiet in the Land', a pioneering transnational arts project in Luang Prabang, Lao PDR.
The pair has also produced a number of groundbreaking public commissions, including Light Veils a permanent laser installation and legacy work for Weymouth as part of the Cultural Olympiad in 2012, Dream House (2015) for downtown Toronto, and IT IS AS IF (2015), an immersive video installation for Block 336 Gallery in London. Phaophanit and Oboussier have exhibited at numerous venues internationally including Tate Britain, Martin-Gropius-Bau in Berlin, National Gallery of Canada, Reina Sofia Museum, Madrid, the Shanghai Biennale, and Pao Galleries in Hong Kong.
---
Exposities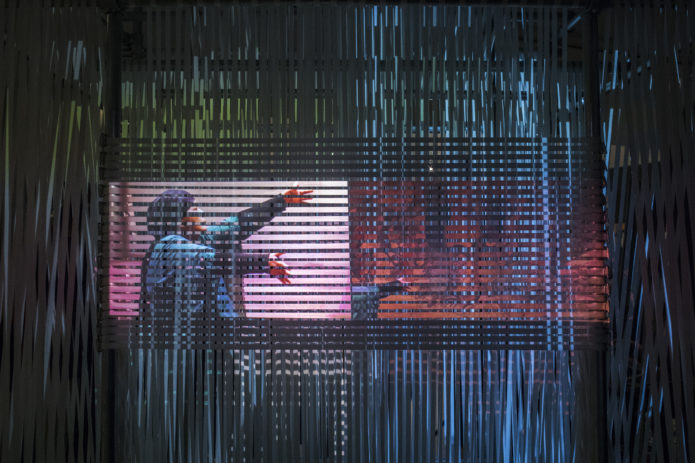 Expositie: UnAuthorised Medium
Een groepstentoonstelling samengesteld door Annie Jael Kwan