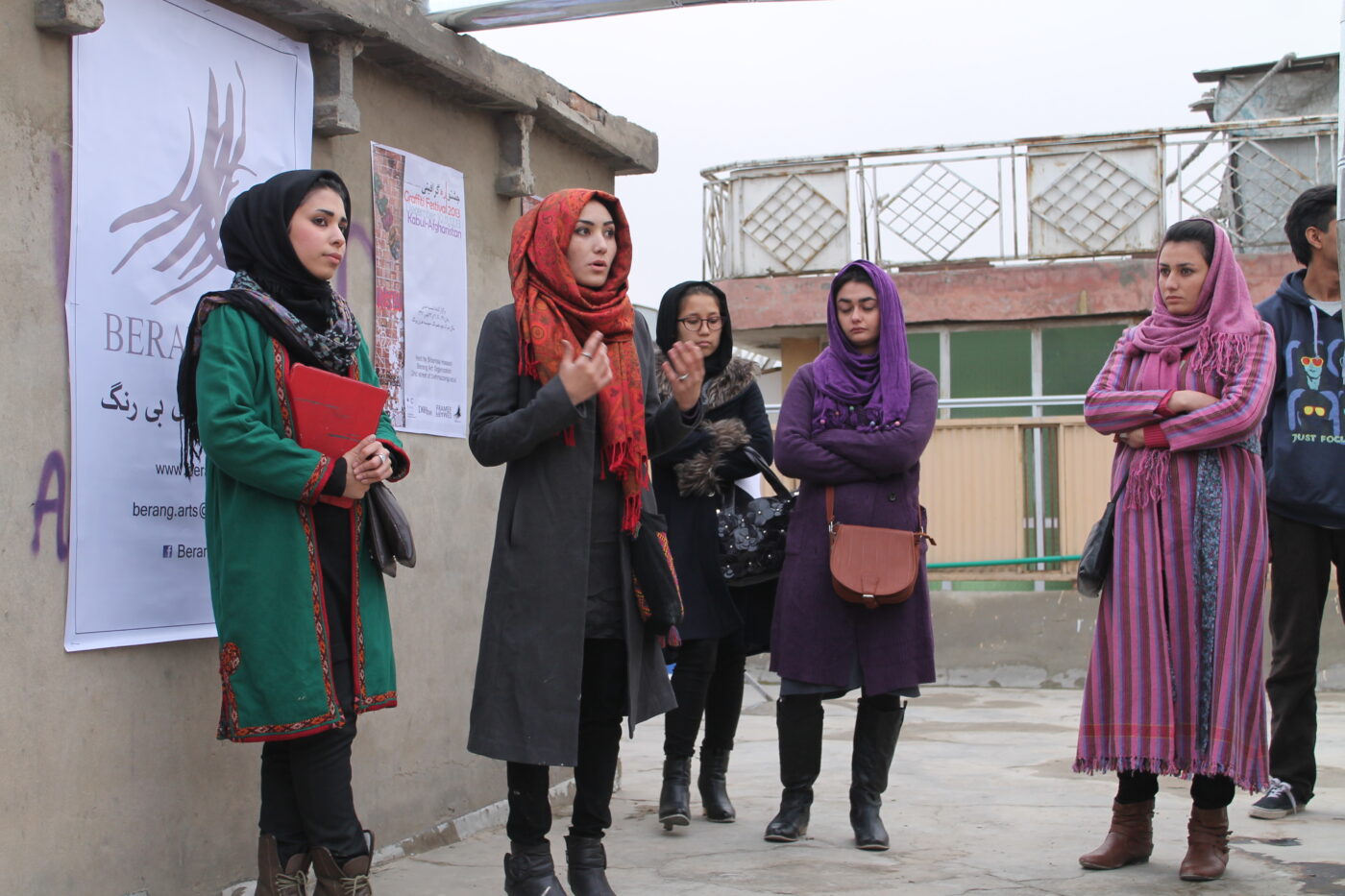 Shamsia Hassani
Shamsia Hassani is an Afghan graffiti artist, a fine arts lecturer, and the associate professor of Drawing and Anatomy Drawing at the Kabul University.
She has popularized 'street art' in the streets of Kabul. Supported by Framer Framed in 2013 she initiated the first Graffity Art Festival in Kabul. She has exhibited her art in several countries including India, Iran, Germany, United States of America, Switzerland, Vietnam, Norway, Denmark, Turkey, Italy, Canada, and in diplomatic missions in Kabul.was born in 1988 and spent her childhood in Iran; her parents had temporarily immigrated there, from Kandahar, Afghanistan during the war. Hassani showed interest in painting from a young age. While in the ninth grade, Hassani lacked access to art classes, as it was not permitted to Afghans in Iran. Upon her return to Kabul in 2005, she pursued a degree at Kabul University in arts. Shamsia holds a BA degree in Painting and a master's degree in Visual Arts from Kabul University in Afghanistan.
She later began lecturing and eventually became the associate professor of Drawing and Anatomy Drawing at Kabul University, establishing Berang Arts, a contemporary art collective. Creating colorful graffiti, Hassani works to mask the negativity of war. She claims that, "image has more effect than words, and it's a friendly way to fight." She also uses her art to fight for women's rights, reminding people of the tragedies women have faced and continue to face in Afghanistan.
---
Agenda
Eerste graffiti festival in Kabul, Afghanistan