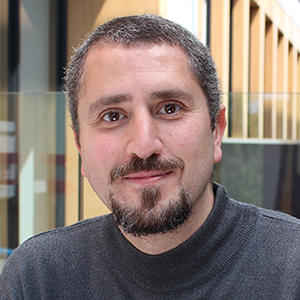 Salem Al Qudwa
Salem Al Qudwa is an architectural engineer who holds B.Arch and M.Arch from the Islamic University of Gaza (IUG) in Palestine (2003, 2013). In January 2015 he enrolled as a full-time PhD by Design Researcher at the School of Architecture at Oxford Brookes University.
In addition to practicing architecture, he was a part-time teacher at the Department of Architectural Engineering in IUG. With a particular interest in fundamental design subjects; Creative Free-hand Sketching and Visual Training, Salem has been active within architectural design education teaching Landscape Design, Architectural Design Studio, Interior Architecture and Architectural Criticism. He is a regular design critic of undergraduate and graduate degrees.
Salem's professional practice started by working with the Egyptian architect Rami El Dahan (El Dahan & Farid Engineering Consultants in Cairo) on the design and tendering for the Palace of Justice in Gaza. Later he joined the Islamic Relief Worldwide and worked as an Architect and Shelter Project Coordinator. With 11 years' experience of building reconstruction, emergency and development; mostly focusing on shelter projects with a strong commitment to affordable design to ordinary people in Gaza, he has managed 5 construction projects with a total value of £4 million, ranging from primary healthcare clinics and schools to the rehabilitation of shelters for poor families living in marginalised and rural areas in the Gaza Strip. His artistic skills have also contributed towards the Renovation of Rafah Cross Border Terminal between Egypt and the Gaza Strip.
Salem Al Qudwa search for aesthetics values and applied arts; understanding their role as in the quality of architectural thinking and creative design, are key factors of my professional practice and teaching philosophy. His research concerned how to validate the use of ordinary objects around us and minimal spaces in which we are forced to live; ideas that I have been testing through daily observations in poor rural areas in Gaza.
As an architect, researcher and educator, his experience had been developed further through a PhD practice-based research titled: Architecture of the Everyday as a Responsive Possibility in Gaza, Palestine. His research curiosity resides in how to engage local affected communities in the reconstruction process and to empower them to build their own appropriate homes that respond to their socio-cultural practices while using efficient resources. This design project will develop several series of self-help housing prototypes that can meet the dire housing need in Gaza, making use of existing materials and developing earlier work but with more simple and deliverable schemes.
---
Agenda
Live conversation HOME #4: The politics of autonomous art
Een bijeenkomst in de context van de expositie 'Home' over de verondersteld neutraliteit van autonome kunst
---
Magazine