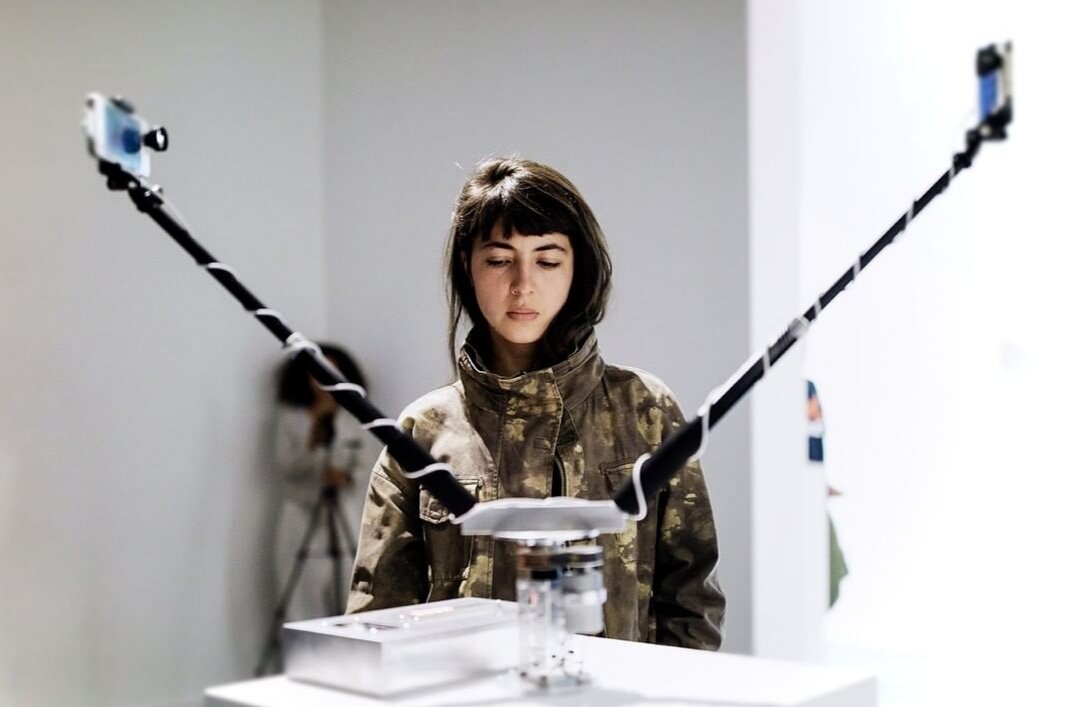 Pau(la) Chaves Bonilla
Pau(la) Chaves Bonilla is a Colombian choreographer, performance artist, cultural worker and grassroots organiser based in Amsterdam. She has a background in contemporary dance, theater, circus, feminist politics, choreography, queer activism and now works across these disciplines. Since 2018, she's producing her own choreographic works and since 2019 she became a house artist at Veem House for Performance. In the last 4 years, she has toured with her choreographic works in theaters and festivals in Austria, Belgium, the Netherlands, Switzerland, Sweden, Germany, Italy and Turkey.
Her artistic research investigates social phenomena in a journalistic way — censorship and resistance, gender issues, art in a neoliberal-capitalist context — and transforms these findings into theatrical performances, videos, writings or installations. The aesthetics of her work are manifesto-like landscapes mixing elements of speculative imagination, social critique and magic realism.
---
Agenda
Rebel Dances: Borders in Tranc-it
Een voorstelling geïnitieerd door Papaya Kuir, geregisseerd door Pau(la) Chaves Bonilla en gepresenteerd door Framer Framed