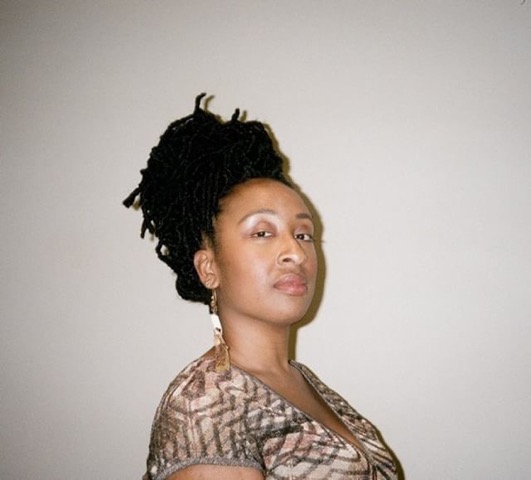 Negarra A. Kudumu
Negarra A. Kudumu (b. 1979, Chicago) has worked as a critic, curator, and published writer and currently serves as the Manager of Public Programs at the Frye Art Museum. Additionally, Negarra has been a contributing writer and copy editor with the Hong Kong based online art magazine Art Radar Journal. Previously, she worked as a consultant to various arts and culture organizations in the Seattle metropolitan area, and at an international think tank in The Hague.
In 2017, Negarra was a guest curator at the Mariane Ibrahim Gallery where she co-organized the exhibition Back Stories. She has also worked on curatorial projects at the Frye Art Museum in Seattle and Daniels Spectrum in Toronto. Negarra regularly lectures, participates in talks, and moderates panels on various topics relating to contemporary art. Most recently she was invited to speak in Toronto on arts education and artistic practice, Harare on the art of the African continent and it's diaspora, and in Amsterdam at Framer Framed on alternative artistic, pedagogic, and cultural praxis.
Negarra received her BA from Dartmouth College in 2001 and obtained her MA from Leiden University in 2006. In addition to her art world career, Negarra maintains a parallel practice, Perpetuity Healing Arts, as a professional healer offering divination, reiki, and herbalism services. Negarra lives and works in Seattle, WA (USA)
---
Agenda
Pedagogies of the Opaque (I): Black Schools: Learning for and by Black Futures
De eerste bijeenkomst uit een reeks publieke onderzoeksevenementen voor, met en over ex-centrische culturele, gemeenschappelijke en collectieve praktijken en denkwijzen.