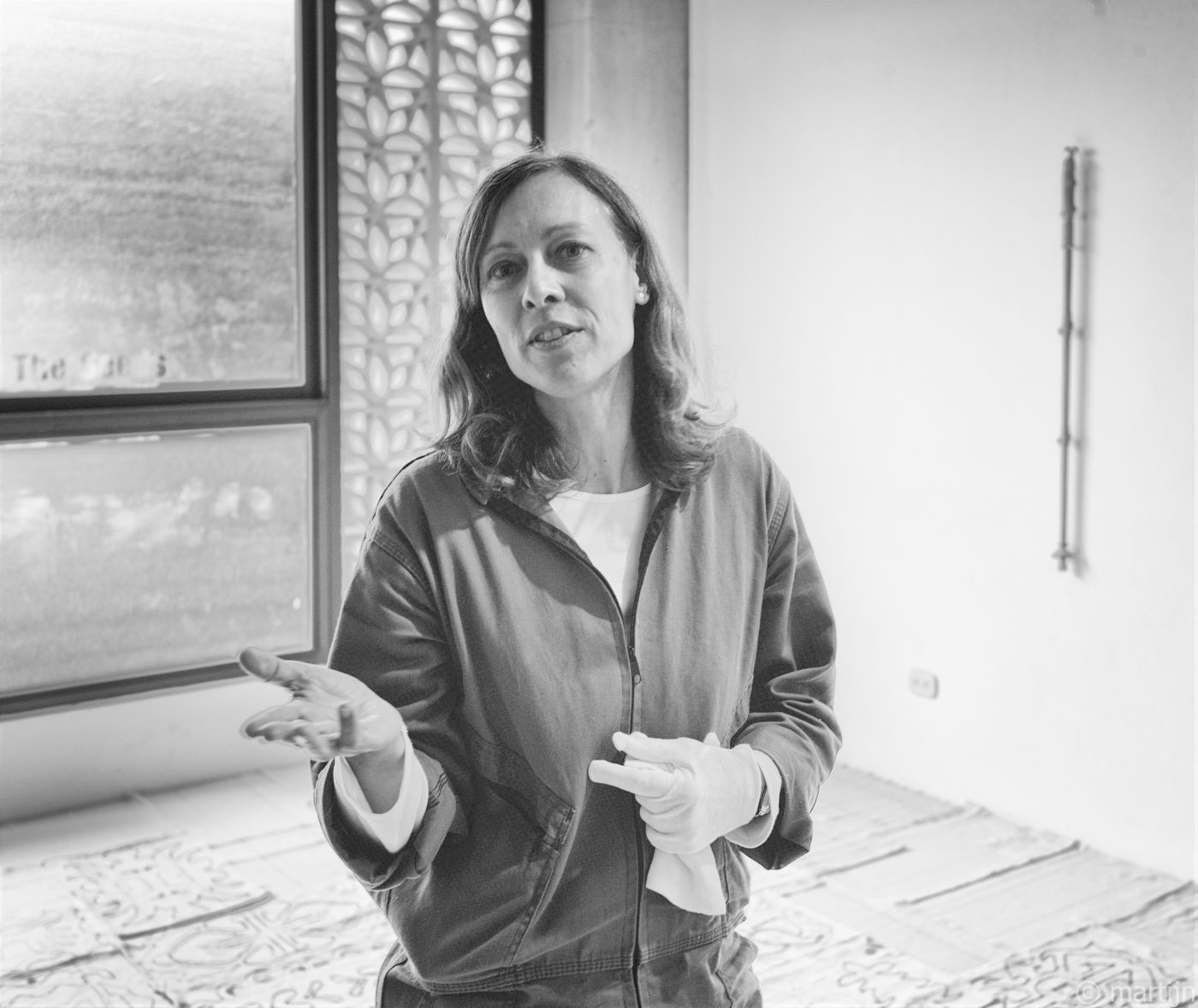 Marïelle Videler
In her work – installations, drawings, objects, videos and performances – visual artist Mariëlle Videler (b. 1970, Bergen op Zoom, The Netherlands) explores a new and intensive manner of feeling, perceiving and acting. Videler's work is a sensory quest for awareness, corporality and above all the animation of things. In this process she directly draws inspiration from nature and nourishes herself with research into the knowledge, ideology and craft of other cultures. She identifies herself with a traveller who undertakes physical journeys, but also imaginary journeys first and foremost.
Her work and life of is devoted to detachment and re-attachment, an obsessive and confrontational quest for purity. She questions the impact of worldwide extractivism, of tourism, and of the wall of global capitalism. And she endeavours to strike a balance between her own local and cultural history on the one hand and worldwide social reflections on the other.
Even though she knows that existing systems are practically unbeatable; she wants to develop an alternative with her work. Art historian Tineke Reijnders comforts her with the words: 'Art cannot change politics. What it can do is to melt frozen ways of thinking and mix them into a new cocktail.'
Mariëlle Videler studied at the Academy for Visual Arts in Tilburg and her graduation project was chosen for an exhibition at the Institut Néerlandais in Paris. In 2003 she gained her Master from the Fine Arts Department of the Sandberg Institute in Amsterdam. Videler then served as the artistic director of the Performance Lab platform for eight years. Her work has been presented by artist initiatives, galleries, museums and festivals around the world. She has exhibited her work in China (Today Art Museum, Beijing), Turkey (Sinopale–International Sinop Biennial), Brazil (MASP, Galeria Vermelho, São Paulo) and Curaçao (Instituto Buena Bista). Mariëlle Videler is represented by the Lumen Travo gallery in Amsterdam and enjoys the support of the Mondriaan Fund.
---
Agenda
HERE/NOW talk + film screening: Indigenous Knowledge and Activism in Colombia
Met gastsprekers Tatiana Roa en Mariëlle Videler en een screening van de documentaire 'Abel' (2015). Onderdeel van een reeks bijeenkomsten over inheems activisme en landrechten in de context van de tentoonstelling HERE/NOW.