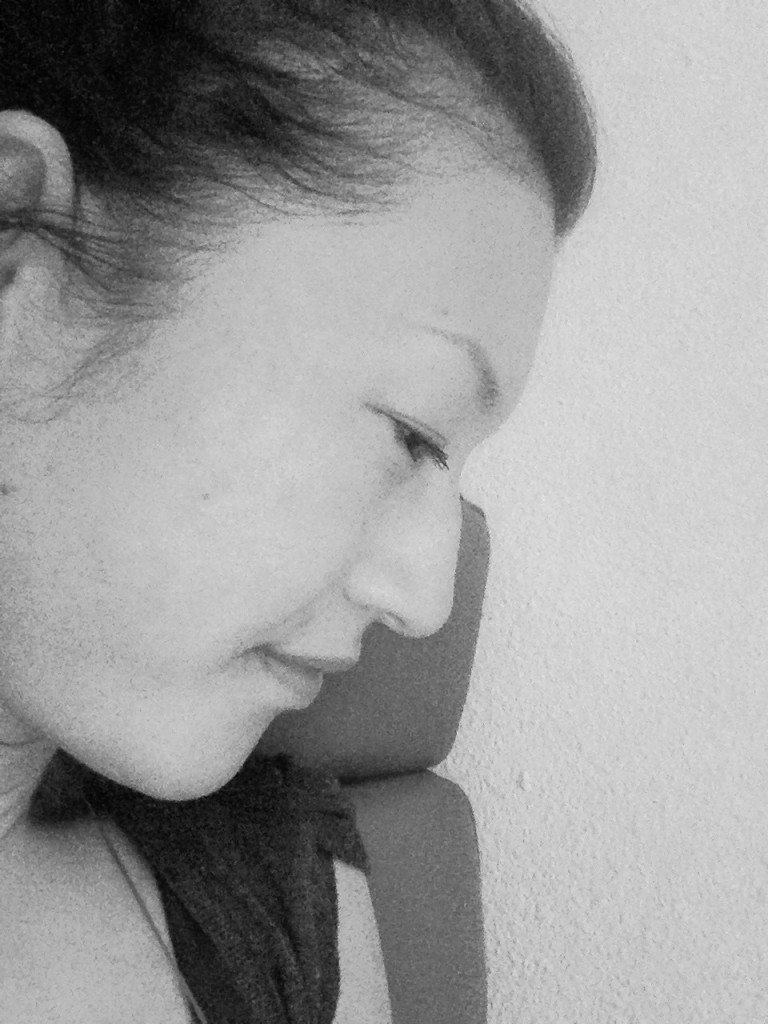 Ji-Min Huang
Could you tell us about your background?
I was born and raised in Utrecht. It's quite a big and well known city, especially because of its University and its young, energetic students. I later moved to 's-Hertogenbosch, which is a little bit more to the South of The Netherlands. I had applied to the St. Joost School of Fine Arts. After graduation, I moved to Utrecht again, where I stayed for a couple of years and then I moved to Amsterdam, because my partner was living in Amsterdam.
As an artist I work with mixed media, mostly with photography, drawings and sound. At the moment I am exhibiting a series of photos in Amsterdam's Staatsliedenbuurt, which is a neighbourhood opposite the Westerpark. I am exhibiting with an Arts' foundation called Kunsttraject Amsterdam and the photographs are shown in the windows of several houses and can be seen by everyone who goes past it. It will be shown there until the end of March. At the moment I am working on a series of drawings which will be exhibited in October and I am also busy searching for a nice exhibition space for a project I am carrying out with another artist. In this project we want to work with musicians, sound artists, sculptures, writers and fine artists, all together.
Before I started working full-time as an artist I was working as a secretary to the directors of the Anne Frank Foundation. It was interesting work but now I chose to dedicate myself full-time to Art. And I like combining this work with the volunteer work at Framer Framed.
When did you first become involved with Framer Framed and in what way are you involved?
During the summer in 2015, I was volunteering in the Tolhuistuin garden. When that work finished, at the end of the summer, I decided to ask around about other volunteering opportunities and the coordinator of the Tolhuistuin garden put me in contact with Framer Framed. Soon after, in October 2015, I started volunteering with Framer Framed, as an exhibition host, during the Museumnacht event and the exhibition Koempels. Before that I already knew Framer Framed, was following their website and visited it frequently, for its exhibitions, talks and other events.
Why did you decide to be part of Framer Framed?
I am very interested in the subjects and themes of the events organized by Framer Framed and I find it a very welcoming and unpretentious environment. As an artist myself I like to see other artists and other stories, and I like the fact that Framer Framed has a very broad view of Art, and shows many different themes, from many different places. I always enjoy learning and seeing new things, some of which I had never heard about before. So that is why I wanted to volunteer with Framer Framed – to learn new things, to meet new people and learn about other cultures.
Ji-Min Huang was interviewed by Sofia Lovegrove Pereira.