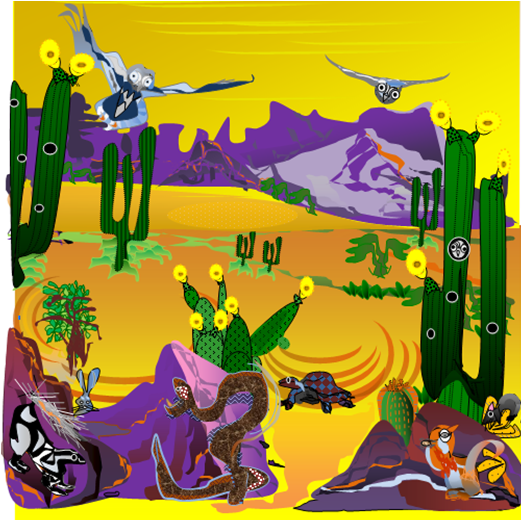 Glenda Martinus
Glenda martinus (1951, Curaçao) heeft zo het nodige geleerd over tekstverwerkingsprogramma's, nadat ze meer dan 30 jaar les heeft gegeven in typen.
Nu gebruikt ze haar meest favoriete programma, microsoft Word, als tekenprogramma door gebruik te maken van de tekencapaciteiten.
Haar kunstwerken waren te zien in Amsterdam, Utrecht, Antwerpen, Arhus, Londen en ze won een internationale prijs in Italië.
---
Agenda
Close Encounters of the Caribbean Kind
Artist talk rond de expositie Who More Sci-Fi Than Us?
---
Magazine