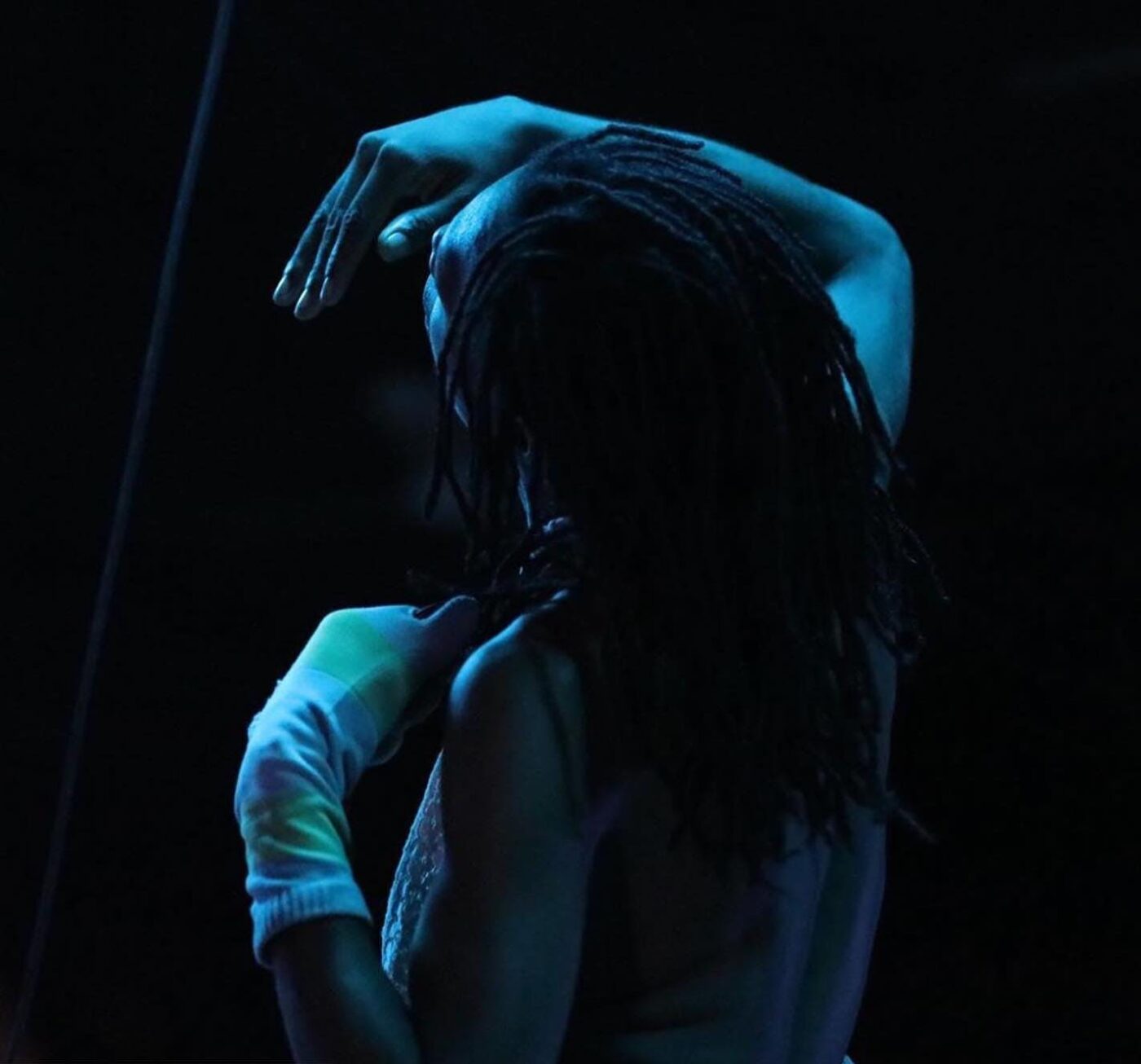 Dorine Mokha
Dorine Mokha (1989, DRC) was een Congolees danser, choreograaf en auteur, artistiek co-directeur van ART'gument Project in Lubumbashi en associated artist bij Studios Kabako in Kisangani. Vanuit zijn multidisciplinaire praktijk participeerde hij in talloze workshops improvisatie, film initiatie, toneelschrijven en recenter in visuele kritiek en artistieke productie. Hij was een deelnemer van diverse internationale programma's zoals het Pan-African PAMOJA Residencies (2013-2015), de TURN Fund Meeting (2014), het Berlin Platform – Goethe Institute Coproduction Fund (2018); Avignon Festival, de Ruhrtriennale, Theater der Welt of Theaterformen. Scholar 2014-2015 van Akademie Schloss Solitude, Laureaat 2016 van de Triennial Dance Dance of Africa Dance van het Institut Français, 2017 jury van de Zurcher Kontal Bank Prize of Laureaat van de Pro Helvetia Research Residence in 2019. Dorine Mokha (1989 – 2021) was lid van het On-Trade-Off collectief en kwam tragisch te overlijden in 2021.
---
Exposities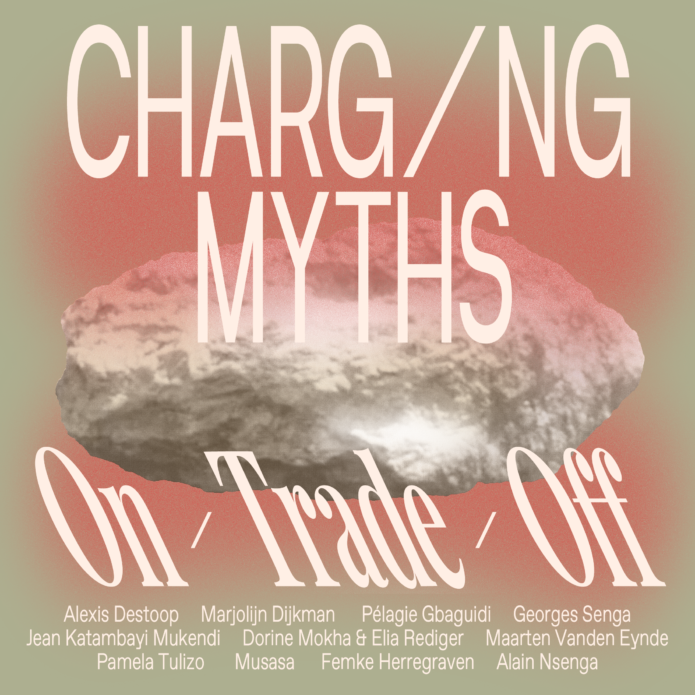 Expositie: Charging Myths
An exhibition by transnational collective On-Trade-Off exploring how technological innovation is dependent on natural resources.
---
Agenda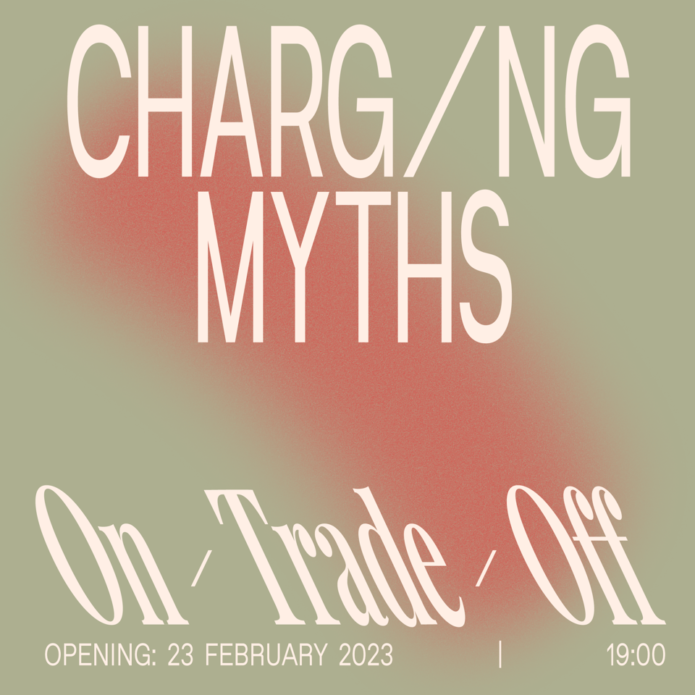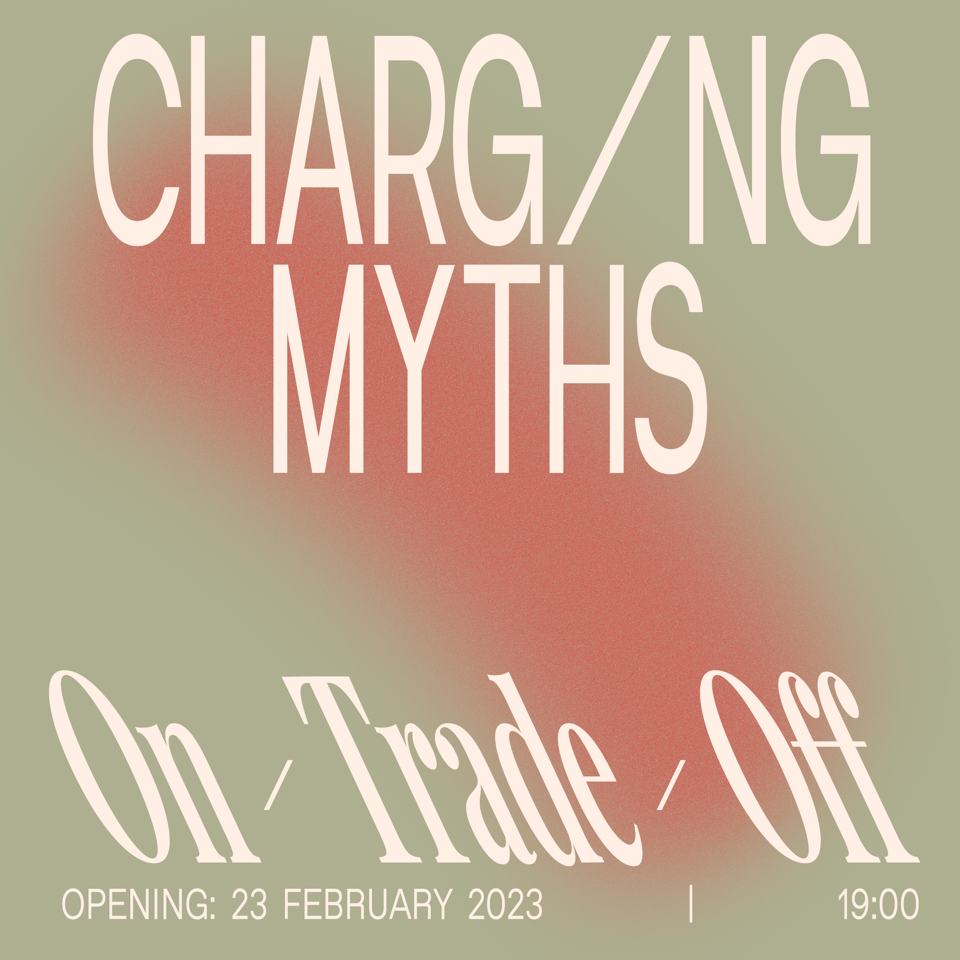 Opening: Charging Myths
Opening of the exhibition, Charging Myths, by transnational artist collective On-Trade-Off.