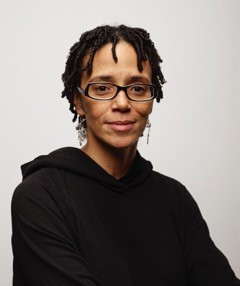 Coco Fusco
Coco Fusco is an interdisciplinary artist and writer. She is a recipient of a 2014 Cintas Fellowship, a 2013 Guggenheim Fellowship, a 2013 Absolut Art Writing Award, a 2013 Fulbright Fellowship, a 2012 US Artists Fellowship and a 2003 Herb Alpert Award in the Arts. Fusco's performances and videos have been presented in two Whitney Biennials (2008 and 1993), the 56th Venice Biennale, BAM's Next Wave Festival, the Sydney Biennale, The Johannesburg Biennial, The Kwangju Biennale, The Shanghai Biennale, InSite O5, Mercosul, Transmediale, The London International Theatre Festival, VideoBrasil and Performa05. Her works have also been shown at the Tate Liverpool, The Museum of Modern Art, The Walker Art Center and the Museum of Contemporary Art in Barcelona.
Fusco is the author of English is Broken Here: Notes on Cultural Fusion in the Americas (1995) and The Bodies that Were Not Ours and Other Writings (2001), and A Field Guide for Female Interrogators (2008). She is also the editor of Corpus Delecti: Performance Art of the Americas (1999) and Only Skin Deep: Changing Visions of the American Self (2003). Her new book entitled Dangerous Moves: Performance and Politics in Cuba will be published by Tate Publications in the fall of 2015.
In July 2005, Fusco gathered a group of female students with the aim of taking a course to learn the different techniques that can be used to extract information from captured prisoners. Retired U.S. Army interrogators subjected the group to immersive simulations of POW (prisoner of war) experiences to show them what hostile interrogations can be like, and how members of the U.S. military are taught to resist them. This experience was captured in her documentary, called Operation Antropos (2006).
Fusco's work combines electronic media and performance in a variety of formats, from staged multi-media performances incorporating large scale projections and closed circuit television to live performances streamed to the internet that invite audiences to chart the course of action through chat interaction. Fusco received her B.A. in Semiotics from Brown University (1982), her M.A. in Modern Thought and Literature from Stanford University (1985) and her Ph.D. in Art and Visual Culture from Middlesex University (2007).
(This information has been taken from Coco Fusco's Video Data Bank profile)
---
Exposities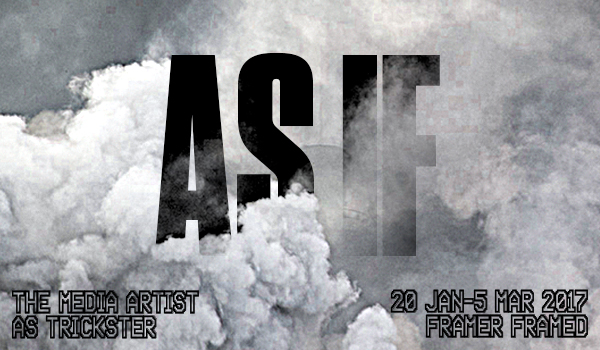 Expositie: As If - The Media Artist as Trickster
Over politieke mediakunst waarin verschillende vormen van misleiding centraal staan, samengesteld door Annet Dekker en David Garcia ism Ian Alan Paul