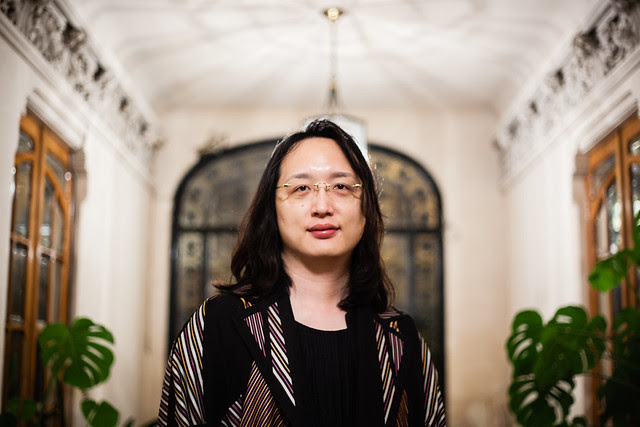 Audrey Tang
Famous activist, hacker and Digital Minister of Taiwan
---
Audrey Tang is a pioneer both in open source software and in politics. She is known for being an avid contributor to public software projects as well as being a great advocate for open government. As a civic hacker Audrey worked within the grassroots gov-zero movement to 'fork' the Taiwanese government and from her position as the Digital Minister since 2016. She has introduced radical transparency and online citizen's participation into Taiwanese democracy.
The road into Taiwanese government started for Audrey Tang as one of the civic hackers that played a role in the 'Sunflower Movement', which protested a controversial trade deal with China and the lack of public oversight. In the tense aftermath, the g0v movement established itself in Taiwanese government to help prevent a repeat of the protests and redesign the government to center on online collaboration and transparency. According to young generations Tang brings up a new page for Taiwanese society to challenge preconceptions and to boldly imagine social innovation.
Tang has been a long time contributor in the global movement of free software, promoting human rights on the global information network, and contributor in the hackathons to radically redesign government processes. She is a self-proclaimed 'conservative anarchist' who speaks about the future of democracy, develops fact-checking robots, and implements radically transparent governance structures.
She participates in a conversation on the civic-tech movement, radical digital transparency, the art of massive listening and co-creation on 20th of November 2019 at Framer Framed, organised in cooperation with Netwerk Democratie.
---
Agenda
In gesprek met Audrey Tang: Digital Minister of Taiwan
Over digitale democratie, radicale transparantie en online burgerparticipatie
---
Magazine