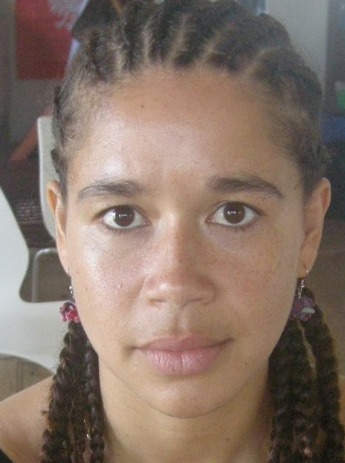 Alberta Whittle
Alberta Whittle (geb. 1980 Bridgetown, Bardados; woont en werkt in Schotland en Zuid-Afrika).
Alberta Whittle behaalde een BA (Hons) aan Edinburgh College of Art en haar Master of Arts aan de Glasgow School of Art. Ze nam deel aan een uitwisselingsprogramma aan Concordia University (Montréal). Na haar afstuderen in 2011, heeft Whittle opdrachten van het Museum of London ontvangen, waar ze in samenwerking met vluchtelingen- en migrantengemeenschappen een interactieve installatie over migratie, verplaatsing en ontworteling heeft gerealiseerd. Whittle maakt collages van sculpturale vormen, waarbij zij gebruikmaakt van video, schilderkunst en textiel. Ze choreografeert locatiespecifieke interactieve installaties, interventies en performances In haar werk richt ze zich op de constructie van stereotypen gebaseerd op  etniciteit , nationaliteit en gender. Binnen dit domein onderzoekt zij de achterliggende motieven en de verschillende vormen waarin dergelijke stereotypen zich manifesteren.
TENTOONSTELLINGEN
2015
Johannesburg Pavilion
The About Artist Studio, Venetië, Italië
2014
Where We're At! Other Voices on Gender
BOZAR, Brussel, België
2013
Woman, Object, Corpse
Centre for African Studies, University of Cape Town, Kaapstad, Zuid-Afrika
2012
Streets of Gold
Museum of London, Londen, Verenigd Koninkrijk
2011
Split
Arratia Beer & Sommer und Kohl, Berlijn, Duitsland
2010
badmanabadman
Bridgetown Gallery, Bridgetown, Barbados
2008
Mythologies Tropicales
Market Gallery, Glasgow, Verenigd Koninkrijk
---
Exposities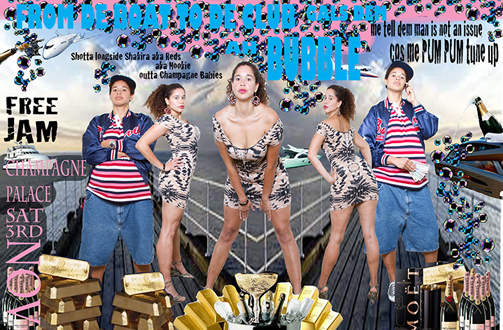 Expositie: Embodied Spaces
Een expositie samengesteld door Christine Eyene rondom de thema's lichaam, gender en identiteit.