6 Dec 2018
19:30 - 20:30
Workshop: Bystander intervention
Op 6 december organiseert Hollaback! een workshop Ingrijpen bij Straatintimidatie (Bystander Intervention) in projectruimte Werkplaats Molenwijk. Hollaback! is een beweging van lokale activisten die een einde willen maken aan intimidatie in de openbare ruimte. Zij werken samen om straatintimidatie onder de aandacht te brengen, en ontwikkelen innovatieve strategieën om iedereen een gelijke toegang tot de openbare ruimte te kunnen garanderen.
Tijdens deze workshop leer je hoe je een actieve omstander kan worden om straatintimidatie te voorkomen. Je leert de vier interventie strategieën van Hollaback! toe te passen: Actie, Afleiden, Hulp bieden en Hulp halen.
Deze workshop is met name gericht op vrouwen en meisjes, maar iedereen is welkom!
Toegang: Gratis
Aanmelden: werkplaats@framerframed.nl o.v.v. 'Aanmelding workshop Ingrijpen bij Straatintimidatie'
Locatie: Werkplaats Molenwijk, Molenaarsweg 3, 1035 AC Amsterdam
De workshop wordt georganiseerd in het kader van de '16 Days of Activism against Gender-Based Violence Campaign' van de Verenigde Naties, en is tevens onderdeel van Framer Framed's Girls Cafés – een reeks bijeenkomsten voor jonge vrouwen, in het kader van het toekomstige uitwisselingsproject The City is Ours (mogelijk gemaakt door European Cultural Foundation & Prince Claus Fonds – meer informatie volgt).
Amsterdam Noord
/
Community
/
---
Exhibitions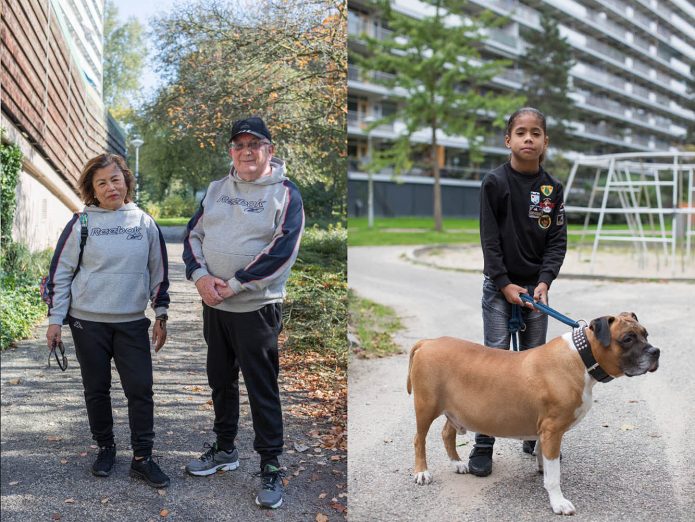 Exhibition: 50 Years' Molenwijk
The exhibition portrays '50 Years of Molenwijk' through a combination of existing material and new work by Florian Braakman