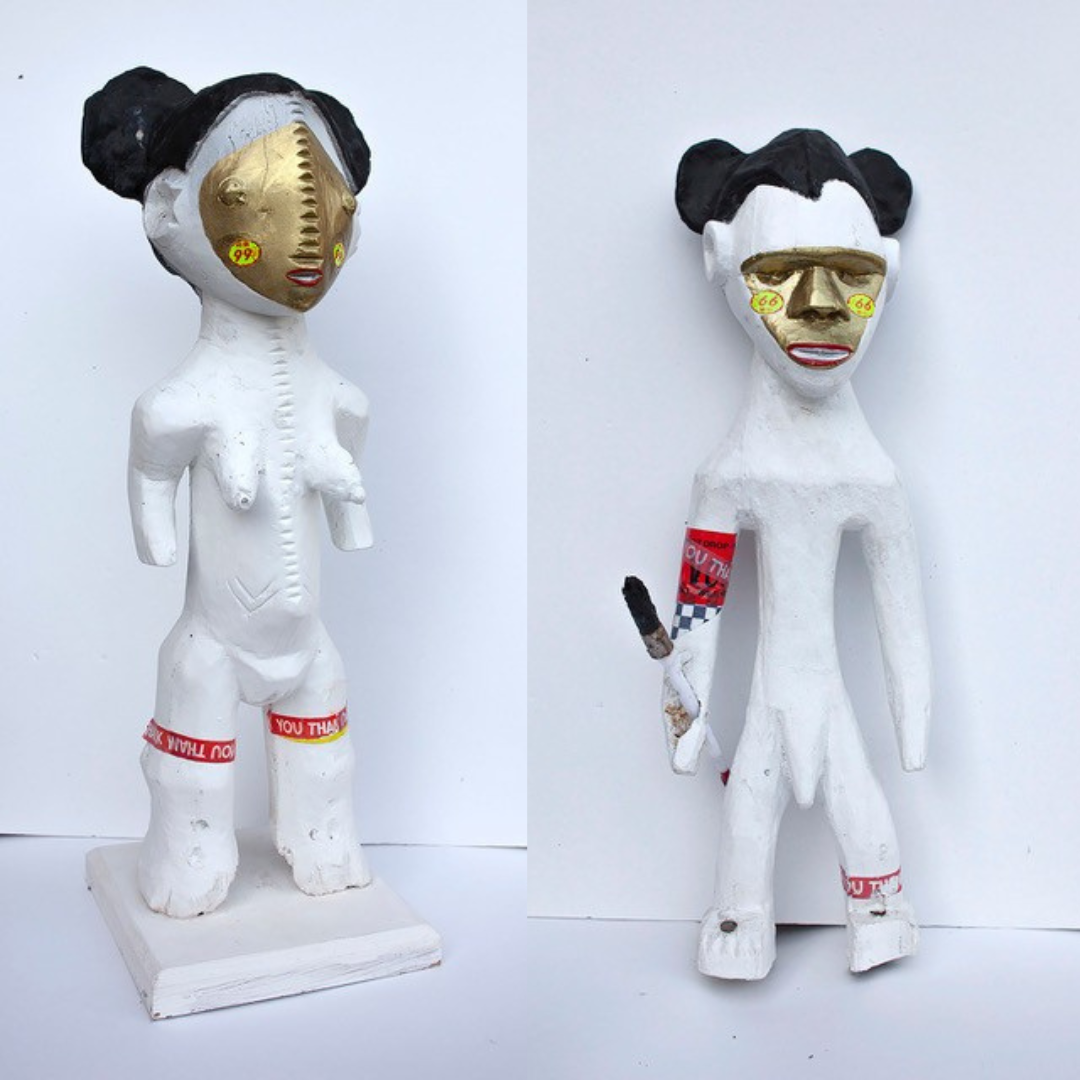 29 Sep 2022
15:45 - 17:00
Opening: Gatekeepers
Artist Monika Dahlberg has made two sculptures that will be given a permanent place at the entrance of Framer Framed. The collaboration with Dahlberg arose after curator Zippora Elders asked if Framer Framed could contribute to Constant 101. Framer Framed and Monika Dahlberg entered into a collaboration that led to the realisation of a new permanent work in – and reflecting on – public space.
---
The work, titled Gatekeepers, will be unveiled in the presence of artist Monika Dahlberg and curator Zippora Elders by the alderman for art and culture Touria Meliani and district administrator east Jan-Bert Vroege on Thursday 29 September from 15:45-17:00 hours. During the opening, there will be a children's parade by the collective Pretvormer, in the neighbourhood to celebrate the arrival of the sculptures. You are cordially invited to this festive event that will take place on the Oranje Vrijstaatkade and in Framer Framed.
Register here
Free entry
The sculptures will be given a permanent place on the quay, where they will increase the visibility and identity of Framer Framed. Both Monika Dahlberg and curator Zippora Elders will attend the unveiling ceremony.
About
Dahlberg was inspired by the 1948 Manifesto written by Constant Nieuwenhuys (1920-2005), better known as Constant, for Reflex, the organ of the experimental group Holland, which would merge into the Cobra group later that year. Constant believed that destroying social structures and cultural conventions would liberate both the masses from the ruling class and also art from its isolation.
Programme
15:45 Welcome by Josien Pieterse
15:50 Welcome by Jan-Bert Vroege Daily board of Stadsdeel Oost
16:00 Curator Zippora Elders in conversation with artist Monika Dahlberg
16:30 Unveiling of Gatekeepers sculptures by Touria Meliani and Jan-Bert Vroege
16:40 Drinks
Framer Framed
Oranje-Vrijstaatkade 71
1093 KS, Amsterdam
---
Made possible by Ministerie van Onderwijs, Cultuur en Wetenschap; Amsterdams Fonds voor de Kunst; Stadsdeel Oost; Stichting Stokroos.
---
Amsterdam Oost
/
---
Network