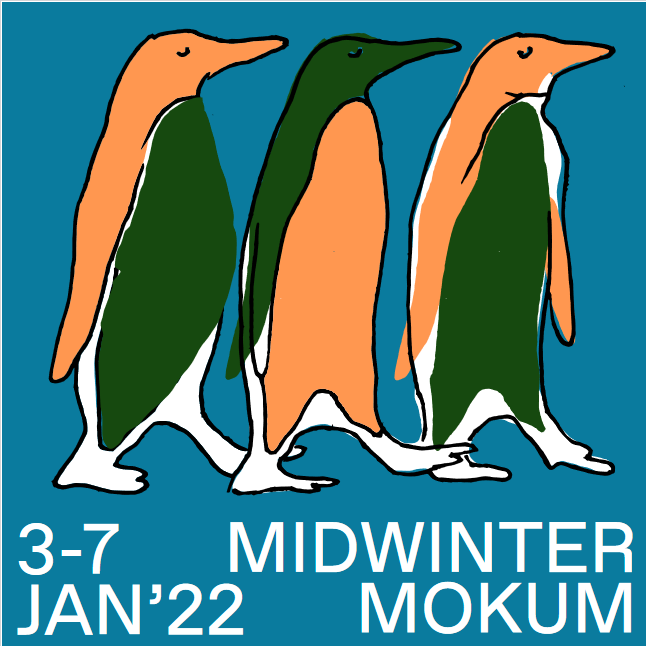 3 Jan –
7 Jan 2022
Midwinter Mokum 2021/2022
Het is een periode vol feesten en gezelligheid, maar ook in deze tijd moeten we weer veel binnen zitten en zijn de dagen kort. Samen met De Rode Loper op School organiseren wij leuke workshops in de koudste vakantie. Je kan bij ons van alles knutselen, van dierenkameraad tot een nieuwsjaarswenskaart. Laten we er samen iets moois van maken!
---
ELANCE x Framer Framed
Ma 3 januari, 14:00 – 15:30 uur | Leeftijd: 16+ = VOL
Hoe kijk jij naar kunst? Kunst kan ontelbare vormen aannemen, maar ook naar kunst kijken kan op een heleboel verschillende manieren. Lees jij alle bordjes in een museum? Loop je snel door naar de allergrootste kunstwerken? Kijk je samen of liever alleen? Kom ontdekken hoeveel manieren er zijn om naar kunst te kijken tijdens deze workshop!
---
Happy New Year – Wenskaarten
Do 6 januari, 11:00 – 12:30 uur / 14:00 – 15:30 uur  | leeftijd: 4-12 jaar = VOL
Maak je eigen nieuwjaarskaart met drukinkt, stempels en sjablonen van dieren en vrolijke vormen. Wie maak jij blij met je zelfgemaakte en persoonlijke wenskaart?
Aanmelden via: info@derodeloperopschool.nl
---
Knutsel een dierenkameraad
Vrij 7 januari, 10:00 – 11:30 uur / 14:00 – 15:30 | Leeftijd: 4-8 jaar = VOL
Hoe ziet jouw beste maatje eruit? Is dat je hond, cavia, de olifant uit de dierentuin of misschien een fantasiedier? Maak je dierenkameraad bij Framer Framed. Je mag van alles doen en gebruiken, zoals schilderen, tekenen en/of kleien!
---
Het programma kan afwijken als gevolg van de Covid-19 maatregelen. Raadpleeg onze website voor eventuele updates.
LOCATIE
Framer Framed
Oranje Vrijstaatkade 71
1093 KS Amsterdam
Deze serie workshops is mede mogelijk gemaakt in samenwerking met Mid Mokum, ELANCE en De Rode Loper op School.
Amsterdam Oost
/
Education
/
---
Agenda
Summer Activities: Midzomer Mokum 2021
An overview of free workshops for children taking place this summer
Midwinter children's activities in Amsterdam East
Children's activities during the Christmas holidays in Amsterdam Oost
Midwinter children's activities in Amsterdam North
Children's activities during the Christmas holidays in Amsterdam Noord