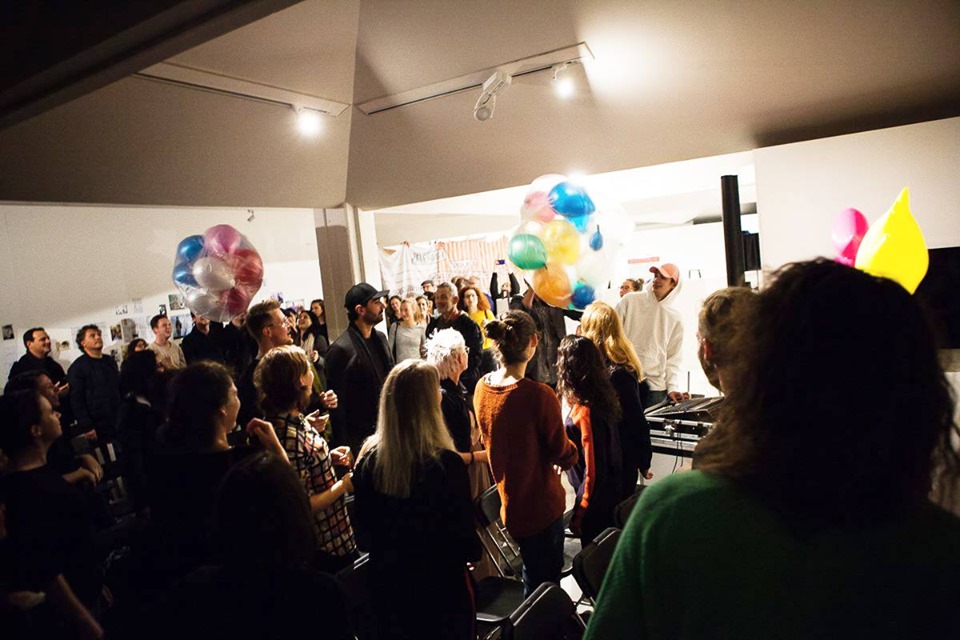 20 Jun 2019
20:00 - 23:00
Framer Framed anniversary and goodbye party
Come celebrate our anniversary ánd the last month of Framer Framed at the Tolhuistuin with us!
---
After 5 years of programmes and exhibitions at the intersection of art, activism, identity, politics, history and collection policy in the Tolhuistuin, it is now time for a new step – at a new location in Amsterdam, from September 2019 onwards. Tonight we will look back & forward, and party in style.
Expect tearful speeches, joy, dancing and drinks, all against a backdrop of tunes by dear ex-colleague and rising dj-star Sara Berton! Sara has been cutting her teeth at Red Light Radio with the monthly show 'À la carte', a personal tribute to the labels from the underground scene. Her dj-sets propose a constantly developing musical exploration, from house to breakbeat and techno, with an always present funky and spacey signature mark.
Throughout the evening there are performances:
20.30: Performance by dancer Dayna Martinez Morales (BV). An ArtEZ graduate, Dayna will soon be an artist-in-resident at Plein Theater, one of our new 'neighbours' in Amsterdam-Oost! In her work, she explores connections between old & new forms of culture, identity, ritual and transformation.
22:00: Pop-up performance by Amsterdam-based collective Chronos, of their piece MoreLess! The collective, comprised of four young dancers, is known for their time-related and social themes. Their work is physical, theatrical and poetic, always with the body as the main instrument of expression.
This event also marks the *last* day of the Framer Framed Friend campaign – and we already reached our 100 Friend target, so we have another reason to celebrate! If you became one of our 100 new Friends, this is a perfect opportunity to pick up your Friend bag & print. If you are not yet a Framer Framed Friend, it is still possible to sign-up: click here.
Everyone is invited to the party! Please share far & wide.
Join the Party – Facebook-event.
Amsterdam Noord
/
---
Magazine