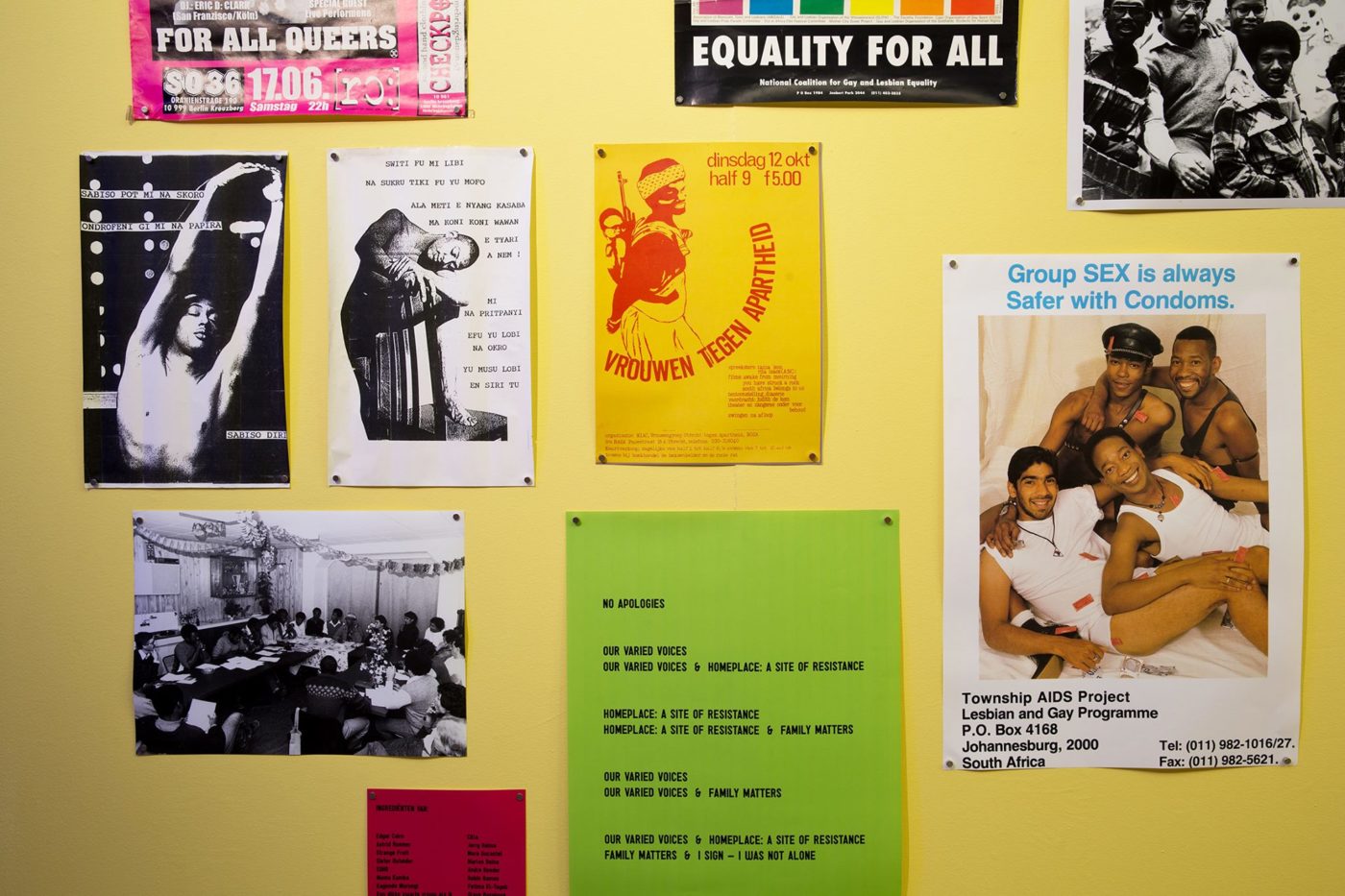 14 Feb 2019
17:30 - 21:00
Diasporic Self: Informal gatherings with Anne Krul
"Black Togetherness is IN the creating of meeting places to celebrate our diversity. Is an invitation to share and reflect. Is challenging our perspectives. Is openness for ongoing diasporic multilogues." – Anne Krul
---
Join us on Thursday 14 February for two informal gatherings around Anne Krul's 'Opgehangen Leestafel' (archival wall), part of Diasporic Self!
Sessions:
17:30 -19:00
19:00 – 20:30
Anne is a visual artist, writer, poet and activist who was active at ZAMI, a self-organising initiative for and by black, migrant and refugee women aiming to strengthen awareness and the identity of black, migrant and refugee women in The Netherlands. She was also member of Strange Fruit the Real, an organisation for gay, lesbian, bisexual and trans youth from different cultural backgrounds. At Framer Framed she participates in the exhibition Diasporic Self: Black Togetherness as Lingua Franca (Dec 2018 – Feb 2019).
During the first session, at 17:30, Anne will be joined in conversation by performer Naomie Pieter (of The Black Queer Archives). During the second session, at 19:00, by diasporic queer activist and organizer Axmed Maxamed (of Dance With Pride). The sessions are part tour by Anne/part informal exchange and conversation.
---
More on Diasporic Self: Black Togetherness as Lingua Franca
Diasporic Self (on view til 17 Feb a Framer Framed) is an ongoing visual, sonic and dialogic programme and exhibition environment that looks into the meaning, conceptualisation, multiplicities and complexities of the notion of Black Togetherness across Europe. In what ways does Black Togetherness manifest itself in visual and sonic cultures in various urban and contested spaces, institutions and architectures?
The project takes place in two spaces simultaneously – Framer Framed in Amsterdam and 198 Contemporary Arts & Learning in London. Initiated by researcher and curator Amal Alhaag and artist and curator Barby Asante.
Queer
/
Diaspora
/
Art and Activism
/
---
Exhibitions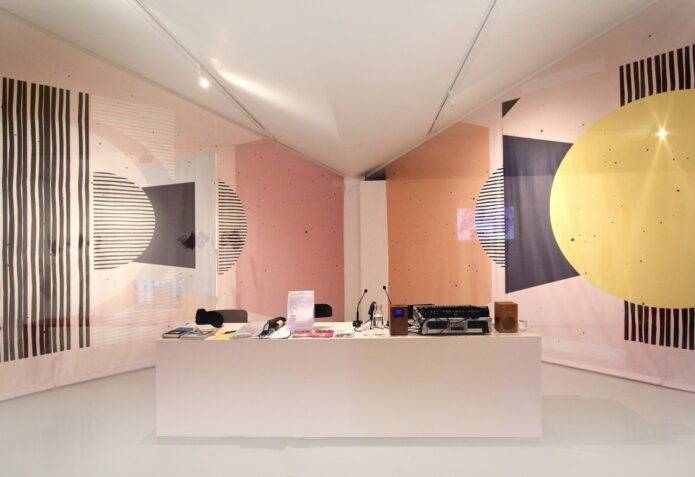 Exhibition: Diasporic Self - Black Togetherness as Lingua Franca
A project initiated by Amal Alhaag and Barby Asante
---
Agenda
Finale Diasporic Self: Black Love Letters & Manifestos
An event celebrating the final day of Diasporic Self: Black Togetherness as Lingua Franca.
---
Network