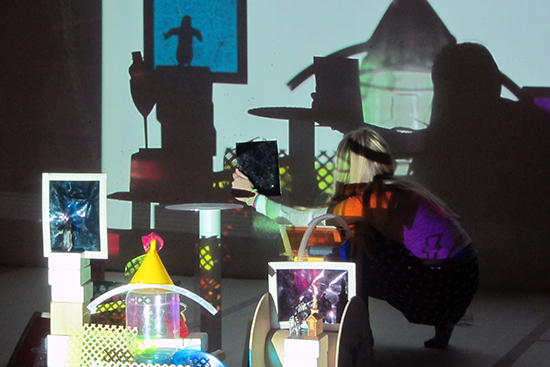 21 Dec –
3 Feb 2020
Atelier of Light
In Atelier of Light children between the age of 3 and 12 years old are invited to explore, play, experiment and with the natural phenomena of LIGHT independently, together with their parents or supervisors.
---
In the studio at Framer Framed the children can play on their own tempo and experiment with their imagination. Parents, grandparents, uncles and aunts and other caregivers: please be welcome in the Atelier of Light from December 21, 2019 till February 3, 2020.
The opening times of Atelier of Light:
During the winter holidays, from December 21 to January 5 on Friday, Saturday and Sunday from 13:00 to 16:00
In the period from 8 January 2020 to 3 February on Wednesday, Friday, Saturday and Sunday from 13:00 to 16:00 pm
Keep an eye out for any additional opening times on the Framer Framed website!
The entrance fee is €5,- per child (supervisors are free) and for children with an Amsterdam city pass ('Stadspas' with the green dot) it will be € 1,-
Atelier of Light has no language barrier, so everyone is welcome!
STUDIO OOST is a collaboration between Framer Framed, Toeval Gezocht and Atelier of Light.
Kindly supported by Ministerie van Onderwijs, Cultuur en Wetenschap, Amsterdams Fonds voor de Kunst (AFK), Stadsdeel Oost.
Education
/
Ongoing Workshop
/