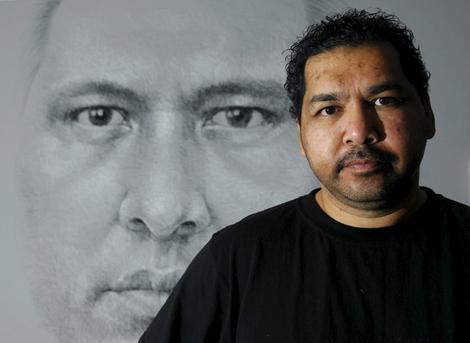 Vernon Ah Kee
Vernon Ah Kee (b. 1967) is a contemporary Aboriginal artist of national and international distinction who works with screen-prints, photo, video, drawings and text-based art. He was born in Innisfail in far north Queensland and is of the Kuku Yalandji, Waanji, Yidindji and Gugu Yimithirr peoples.
Ah Kee's formal artistic training started with a screen-printing course in Cairns, after which he was employed as a screen-printer at a local printmaking firm. In 1996, he moved to Brisbane where he enrolled in a Bachelor of Visual Arts at Griffith University. He continued with his academic study at the same institution, where he was introduced to Russian Constructivism and its poster art which in turn influenced him to experiment with text-based art. Since leaving college, Ah Kee has developed his text-based work. He investigated various fonts and layouts and now consistently uses the Universal font. He disregards usual conventions and spacing, and puts emphasis on particular words or subverts the usual understanding and connotations of the language. Works like imnotracistbut or austracism are examples of this.
Together with Richard Bell, Ah Kee is a founding member of the Brisbane-based Aboriginal artists collective, proppaNOW. This group represents urban Aboriginal artists who were often disregarded in the commitment of funding, the attention to their work and the white perception of Aboriginal Art next to the work of artists from for instance the desert area.
Only a decade after graduating Ah Kee is well-known across Australia and international circles for his political and engaging art. His work is comprised of text-based work, drawings, objects, video and installation pieces, and is exhibited in both public and private collections in Australia. In 2009, he was one of five artists chosen for the Australian component of the Venice Biennale. His work CantChant (wegrewhere), in 2007-2009 dealt with the Cronulla riots and used surfboards carrying Aboriginal imagery.
Vernon Ah Kee was a participating artist in the exhibition In the future everything will be as certain as it used to be at Framer Framed, curated by George Petitjean, from 16 March to 23 April 2017. He currently lives and works in Brisbane, Australia.
---
Exhibitions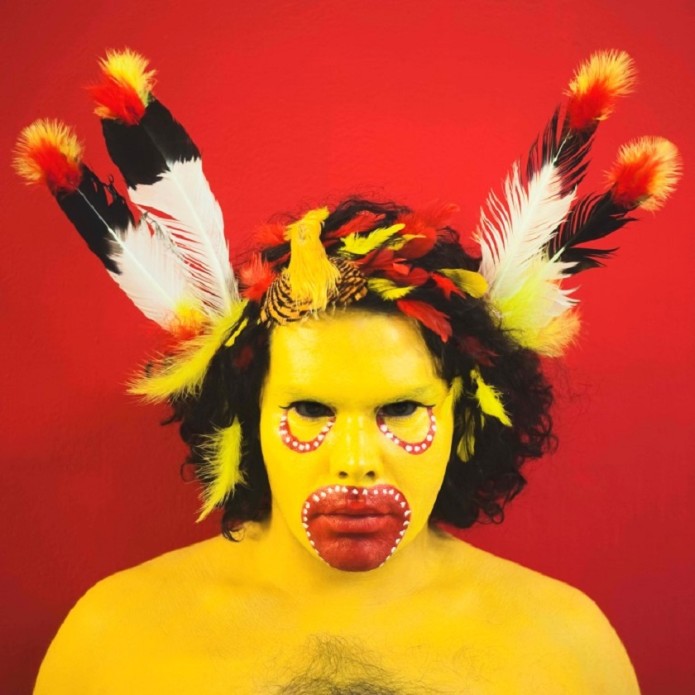 Exhibition: In the future everything will be as certain as it used to be
Exhibition in collaboration with AAMU - Museum of contemporary Aboriginal art, in light of their closure
---
Agenda
Indigenous Art Now!
Forum and launch for Artlink Indigenous.
---
Magazine