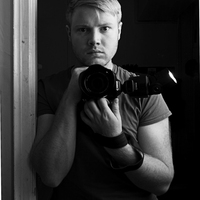 Thijs Gerbrandy
Thijs Gerbrandy (b. 1986) is a photographer and art historian specializing in Middle-Eastern culture.
Gerbrandy completed a double Masters degree in the History and the Arts of the Middle East at the prestigious School for Oriental and African Studies (SOAS) in London. In 2012, Gerbrandy was the assistant curator for an exhibition at the Museum aan de Stroom in Antwerpen, assisting Mirjam Shatanawi. He has worked at both the Tropenmuseum and the Rijksmuseum in Amsterdam as a museum guide. He has also taught courses at the University of Amsterdam on Islamic Art and Architecture.
At Framer Framed, Gerbrandy was a member of the Reflection Committee, dedicated to researching new forms of curating in response to the changing role of museums and cultural institutions in a globalizing society. He is currently employed at the Rijksmuseum as a Museum Educator, as well as being an instructor for Photography Workshops. Gerbrandy has also been active as a freelance photographer since 2007.
---
Agenda
Reflection committee, an experiment with inclusive curating
About the creation of the public programme Crisis of History.