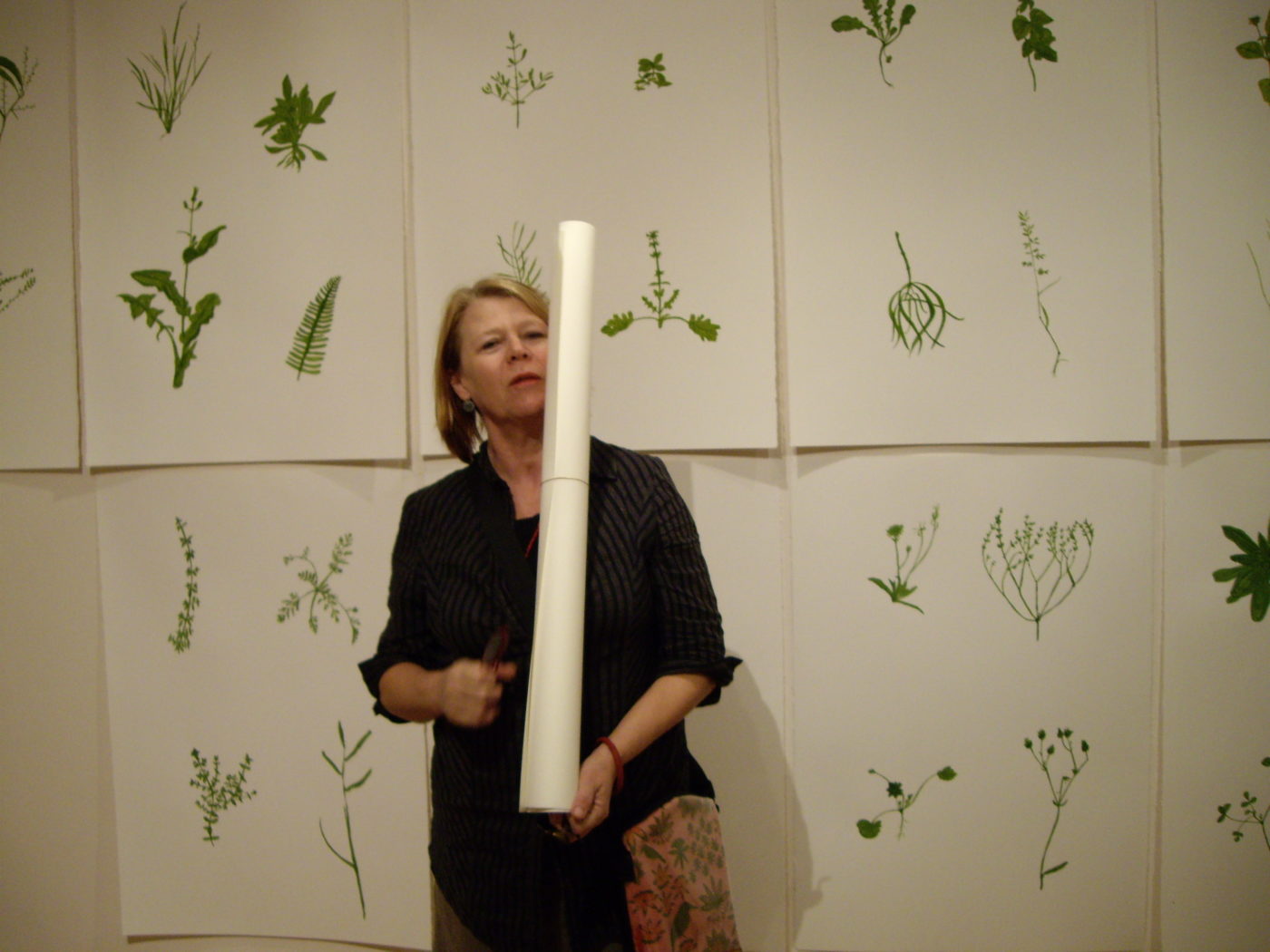 Stephanie Radok
Stephanie Radok is an artist, writer and editor based in Adelaide. Her artwork is held in the collections of the National Gallery of Australia, the National Gallery of Victoria and the Flinders University Art Museum.
She has written about art extensively over many years in Artlink and other journals. Many of her artworks link multiple images of plants and animals with words, using them as metaphors for human beings, their commonality, diversity and migrations. Her master's graduating show entitled Rapture: responding to Aboriginal art in 2002 put together paintings of plant parts with the names of all the countries in the world, in this way aligning plant and human cultures as well as subverting standard taxonomical systems of both botany and nationality. Her most recent project during the Adelaide Fringe 2010 was Weeds of the City. It involved collecting weeds, which are often traditional medicinal herbs, from city streets and painting images of them on beer coasters, later selling them very cheaply for people to keep or release into the wild – thus positing a reconsideration of local knowledge.
In the summer of 2011 a survey of her work called The Sublingual Museum will be on display in the Flinders University Art Museum in Adelaide.
Stephanie Radok is the co-guest-editor of the new edition of Artlink Indigenous: Beauty and Terror which will be published in June 2011.
---
Agenda
Indigenous Art Now!
Forum and launch for Artlink Indigenous.
---
Magazine