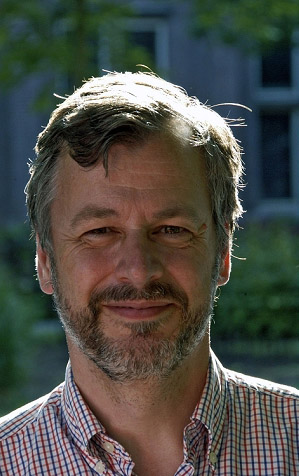 Pim Westerkamp
Pim Westerkamp joined the Tropenmuseum team in 2005. He has been trained as a cultural anthropologist and a dramaturgist. Before the Tropenmuseum he worked for 14 years as a curator for Indonesian history and material cultures in Museum Nusantara in Delft, where he restyled the museum. He established new connections between the historical collections and contemporary Dutch audiences. Mr. Westerkamp specializes in different aspects of Indonesia, related to culture, religion and history.
He has a profound experience in museum and collection management and in conceptualizing and realization of exhibitions. He is involved in debates on ethical issues such as illegal trade and the collections of human remains in ethnographic museums. He has published on Indonesian jewellery, Borneo beadwork, collection and colonial history. Mr. Westerkamp focuses in the Tropenmuseum on contemporary history and material culture of South East Asia and on international institutional development of museums, especially in Indonesia. He is member of several national cultural committees and boards.
---
Agenda
Symposium: Declassified - How to Un/Engender the Ethnographic Object?
On the (historical) construction of gender and sexuality within the ethnographic collecting practices of museums.
---
Magazine