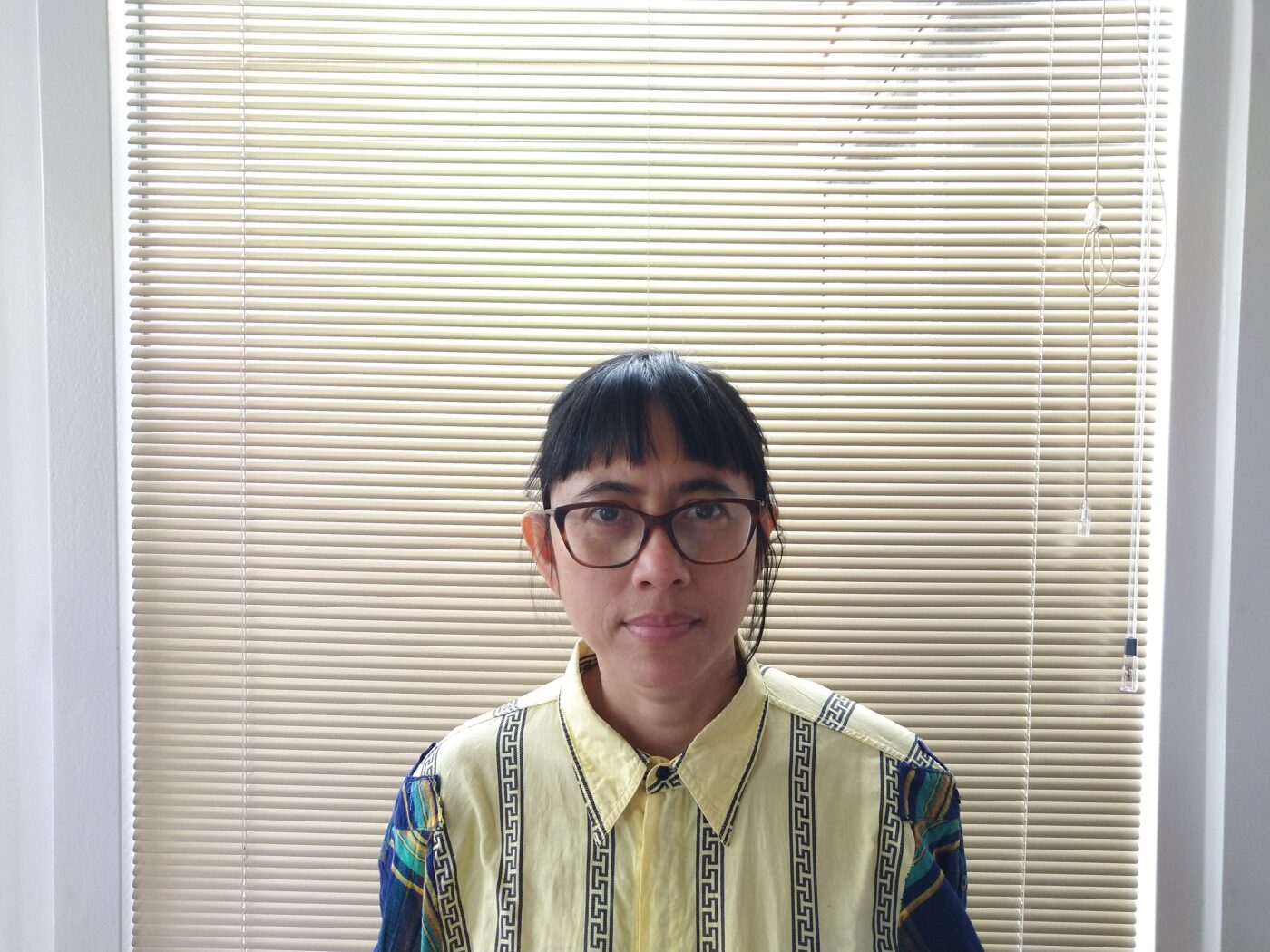 Nuraini Juliastuti
Nuraini Juliastuti is a trans-local practising researcher and writer, focusing on art organisation, activism, illegality, and alternative cultural production. Juliastuti co-founded Kunci Study Forum & Collective in Yogyakarta, Indonesia, in 1999. She obtained a PhD from Institute of Cultural Anthropology and Development Sociology, Leiden University in May 2019 titled Commons People: Managing Music and Culture in Contemporary Yogyakarta. In 2020, she joined University of Amsterdam with a Postdoctoral Fellowship in Worlding Public Cultures: The Arts and Social Innovation at the Amsterdam School of Cultural Analysis. During the fellowship, she develops research on independent initiatives which work to develop radical visions of community-based living strategies through practising radical pedagogies and ecological archivist thinking.
Maintaining a trans-local relationship with Kunci Study Forum & Collective means to share the inclination to embrace uncertainties as a productive zone to reclaim the cultural field, deflate education and eschew the professionalisation of intellectual thoughts. From 1999 to 2009, Kunci published Newsletter Kunci and mailing-list as public forums dedicated to discussing contemporary cultural issues in post-1998 Indonesia. Kunci has networked with other critical spaces through developing a library, providing co-shared space for various cultural initiatives, and nurturing a small printing and press Kunci Copy Station. Since 2016, Kunci embarked on a long-term project called the School of Improper Education. School of Improper Education evolves into the intricate part of Kunci's lifeline. Through Kunci, she is affiliated with Inter-Asia Cultural Studies, Arts Collaboratory, and Global (de) Centre. She published numerous book chapters and articles. Along with other Kunci members, she has engaged in multiple collective editorial works. Her latest article, "The Studying-turn: Free Schools as Tools for Inclusion" is published in an edited volume The Force of Art (Valiz, November 2020).
Her individual and collective works have been presented and published in Haus der Kulturen der Welt, Neue Gesellschaft für bildende Kunst, Asia Cultural Centre, Para Site, Inter-Asia Cultural Studies, and Critical Times. Kunci curated Made in Commons which was exhibited at the Stedelijk Museum Bureau Amsterdam in 2013. In 2016, Kunci and Para Site published an anthology of migrant workers' writings titled Afterworks Readings. Outside within the Colonial Theatre: An Audio Guide was presented during a research residency in Tropenmuseum in 2017. Letters: The Classroom is Burning, Let's Dream about a School of Improper Education is a chapbook which was recently published by Ugly Duckling Presse in 2020.
Juliastuti also develops Domestic Notes, a publication-based project that uses domestic and migrant spaces as sites to discuss everyday politics, organisation of makeshift support systems, and alternative cultural production. With her family, she runs a small press, Reading Sideways Press, to publish works and translations on arts, sports, and literature.
---
Agenda
Amsterdam Assembly: Letting Go of Having to Speak All the Time
A gathering and thinking space for activists, artists, scholars, and other cultural practitioners
Online Roundtable: Curating Against Oblivion
A public program exploring curating as a form of resistance and remembrance