Mohammad Ghazali
Mohammad Ghazali (b. 1980) is an Iranian visual artist.
He attained his BA in photography from the Azad University in Tehran, Iran in 2004. Now, Ghazali works as a photographer. His art has been part if several international solo and group exhibitions, including his solo exhibition Where the Heads of the Renowned Rest, Assar Art Gallery, Tehran, Iran (2011) and the group exhibition Contemporary Istanbul in Istanbul, Turkey (2013). Ghazali was a participating artist in the Framer Framed group exhibition Crisis of History #3: Beyond History, curated by Elham Puriyamehr and Robert Kluijver, from 15 March to 5 May 2015.
He is currently based in Tehran, Iran.
---
Exhibitions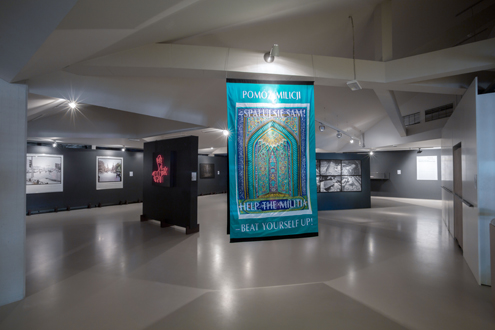 Exhibition: Crisis of History #3 - Beyond History
Curated by Robert Kluiver and Elham Puriyamehr